PRODUCTS & SERVICES VALVE SYSTEMS
ITT Industries, Engineered Process Solutions Group (EPSG), announces release of its larger XS150 Fabri-Valve® high performance knife gate valves.
May 1st, 2005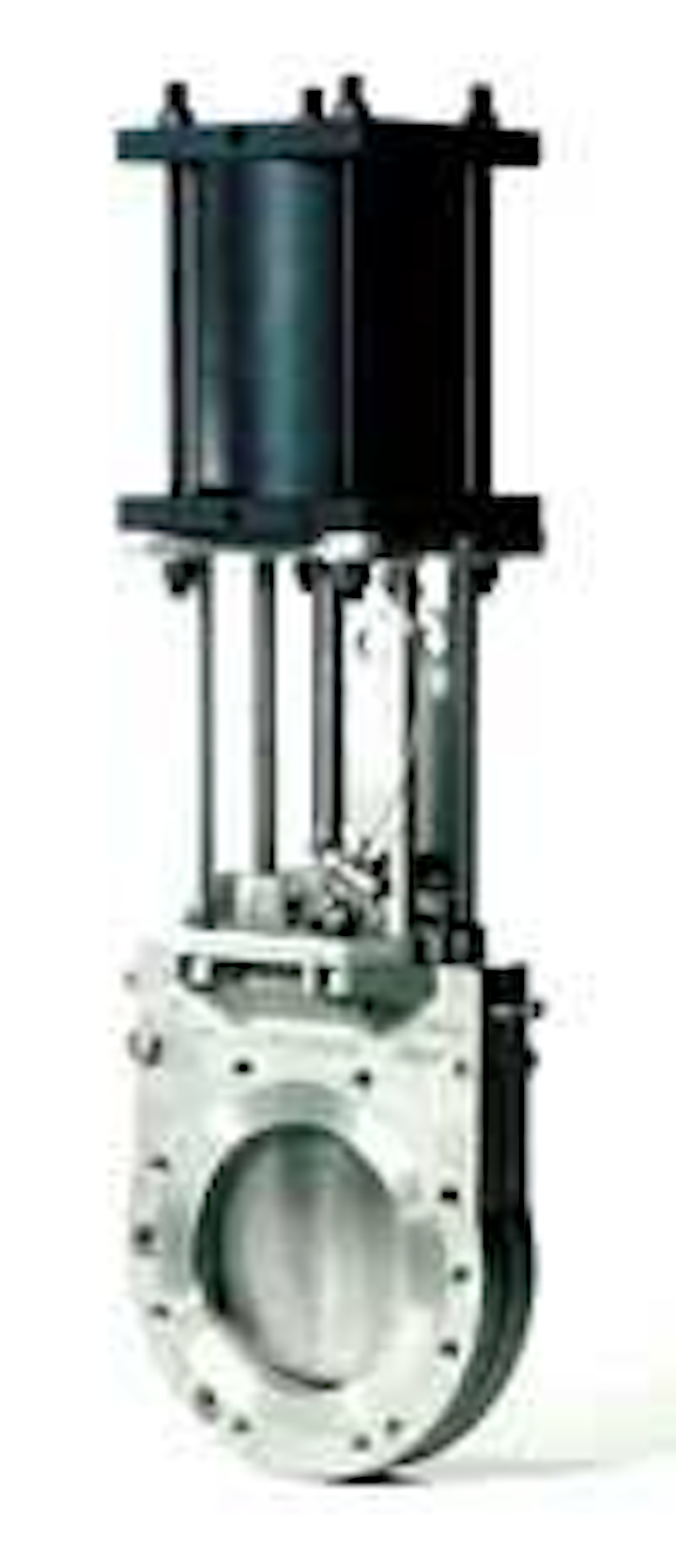 Knife gate valves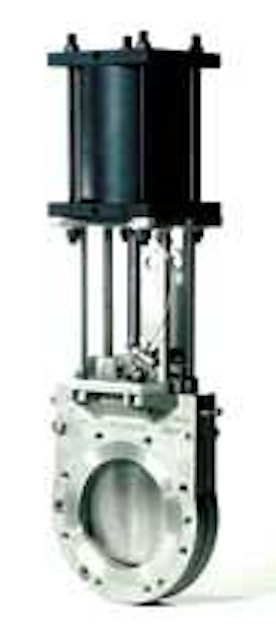 Click here to enlarge image
ITT Industries, Engineered Process Solutions Group (EPSG), announces release of its larger XS150 Fabri-Valve® high performance knife gate valves. The unit has a one-piece perimeter seal design that provides superior valve performance and a longer installation life in severe service applications. It's now available in 14"-24" sizes. The new valves use the same platform as the 2"-12" sizes.
ITT Industries, Eng. Process Solutions Group
Lancaster, PA
Tel: 717-509-2306
Web: www.itt.com
Valve controller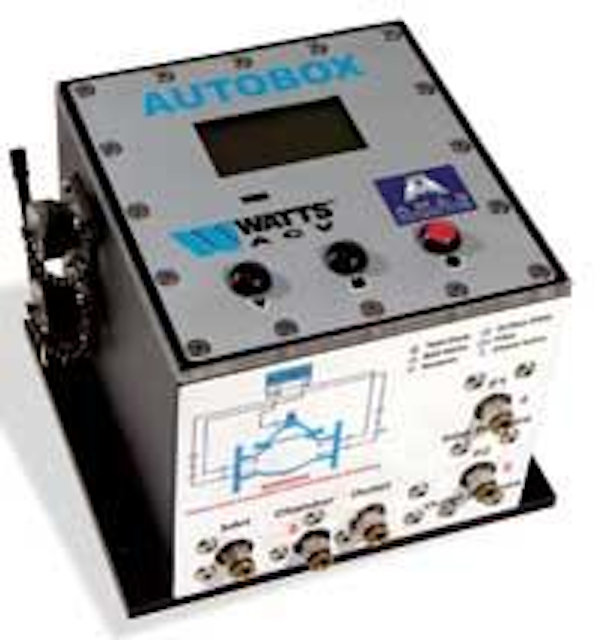 Click here to enlarge image
Watts ACV introduces the Autobox Electronic Valve Controller. This device is an electronic valve controller for pilot operated control valves. It allows for remote operation, management and monitoring of valves through the Internet and can be programmed to automatically operate a valve based on the specific needs of an application. Ideal for water loss control, water conservation, level control and on/off applications, the unit operates on internal batteries.
Watts ACV
Houston, TX
Tel: 713-943-0688
Web: www.wattsacv.com
True union valve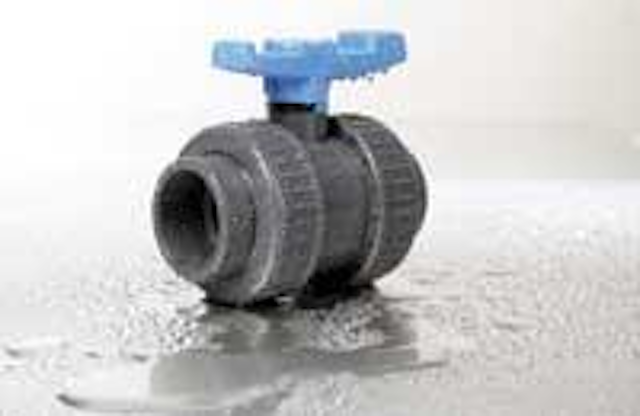 Click here to enlarge image
George Fischer introduces the economical H²O Type 374 Valve. NSF 61 certified for potable water applications, the new true union valve offers safety and convenience features in a compact size that affords a cost-effective solution with space-saving economies. Available in sizes 3/8" to 4", it's manufactured with a PVC body and PTFE/Polyethylene blended ball seat offering corrosion resistance.
George Fischer Inc.
Tustin, CA
Tel: 800-854-4090
Web: www.us.piping.georgefischer.com
Digital positioners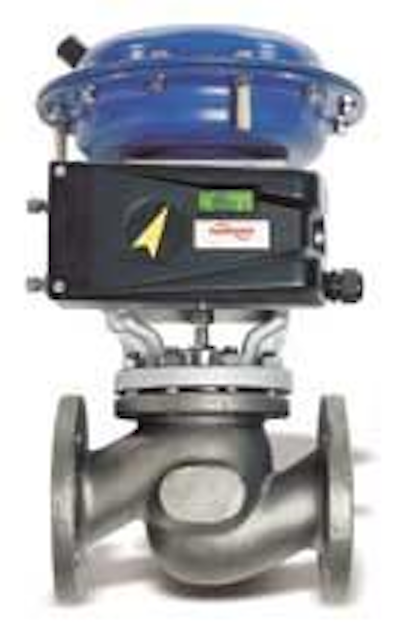 Click here to enlarge image
The Flowserve PMV D3 digital valve positioner has added Foundation™ Fieldbus support and gained ATEX EEX approval as an explosion-proof device. The positioner is designed for the control of linear and rotary control valves. It has applications in a variety of industries and processes where control valves are used.
Flowserve Corp.
Dallas, TX
Tel: 281-292-7500
Web: www.flowserve.com
Backflow preventer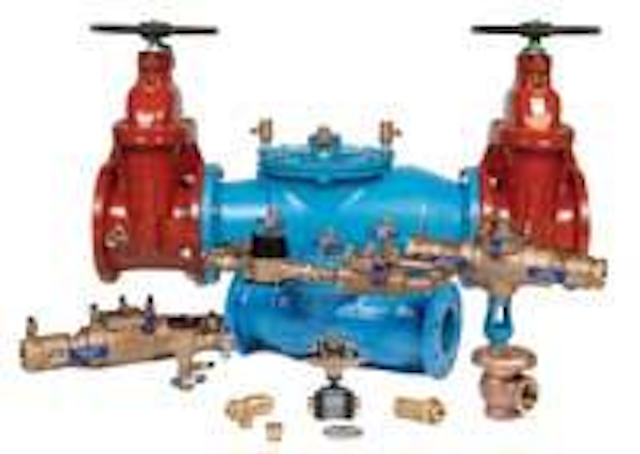 Click here to enlarge image
Danfoss Flomatic Corp. won approval from The Foundation for Cross-Connection Control and Hydraulic Research at the University of Southern California for the 8" RPZ and DCV. The new 8" Model DCV double check has a flange to flange lay-length dimension of 50 1/2". Shorter lay-length eases retrofit and reduces the installation costs.
Danfoss-Flomatic
Glens Falls, NY
Tel: 800-833-2040
Web: www.flomatic.com
Solids handling valve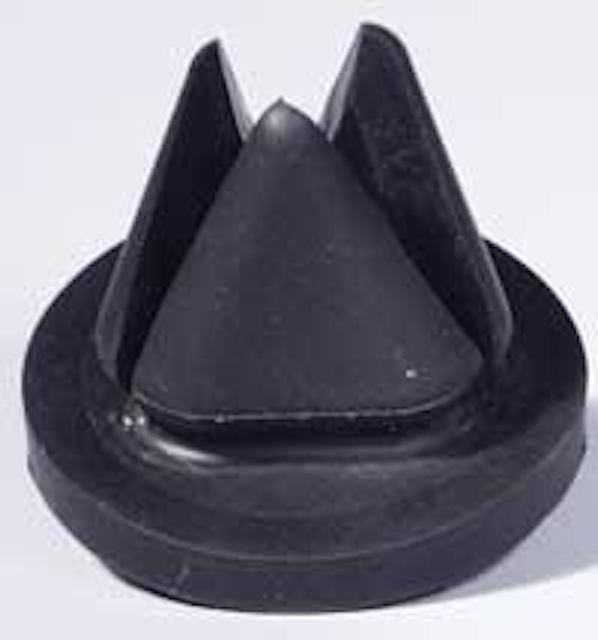 Click here to enlarge image
All-Flo Pump Co. introduces the Max-Pass Valve System for 1/2" bolted plastic air-operated diaphragm pumps. The 1/2" valve is designed to pump solids up to 3/8" in size and produces a 27% increase over the dry suction lift of a ball valve. This valve allows for installation of the pump in a standard orientation, upside-down or on the pump's side.
All-Flo
Mentor, OH
Tel: 440-354-1700
Web: www.all-flo.com
Flow control needle valve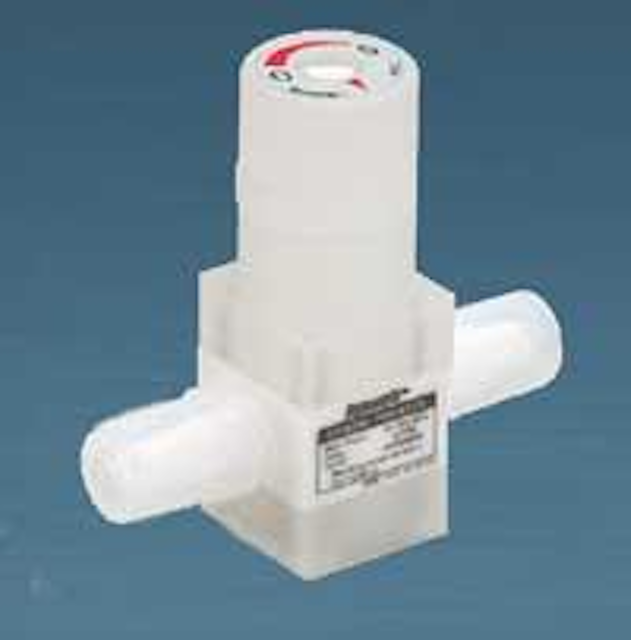 Click here to enlarge image
Asahi/America, the Wet Process People™, introduces the Dymatrix NVM Series Manual Needle Flow Control Valve. Featuring a uniquely designed needle plug with PTFE diaphragm seal, this rugged valve allows for precise linear flow control. Constructed from high purity PTFE, the NVM Series Valve is ideal for HP chemical processing and CMP applications. Its state-of- the-art design features true linear flow characteristics, a diaphragm that isolates moving parts, as well as no wetted threads and no particle generation.
Asahi/America Inc.
Malden, MA
Tel: 800-343-3618
Web: www.asahi-america.com
Fail-proof check valve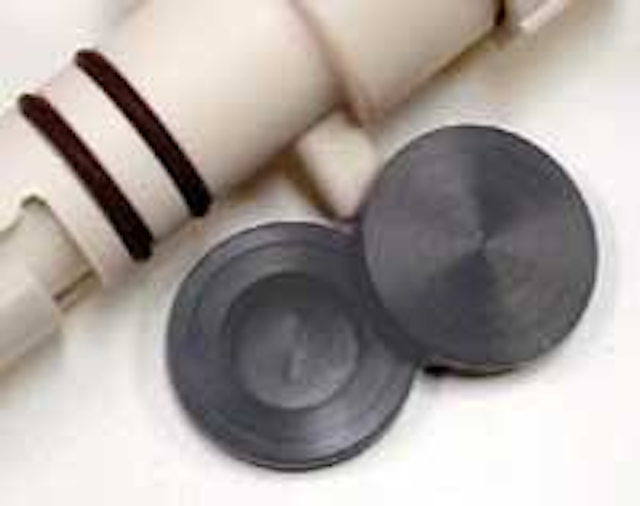 Click here to enlarge image
Unlike metal versions, Hayward's new thermoplastic spring loaded check valves never fail, stick or jam due to rust or corrosion. Opening pressure is hand adjustable, without tools, over a range of 2-15 psi. This represents a distinct improvement over other spring check valves that require tools or a different spring installed for a specific set opening pressure.
Hayward Flow Control Systems
Clemmons, NC
Tel: 888-429-4635
Web: www.haywardindustrial.com
Gas detector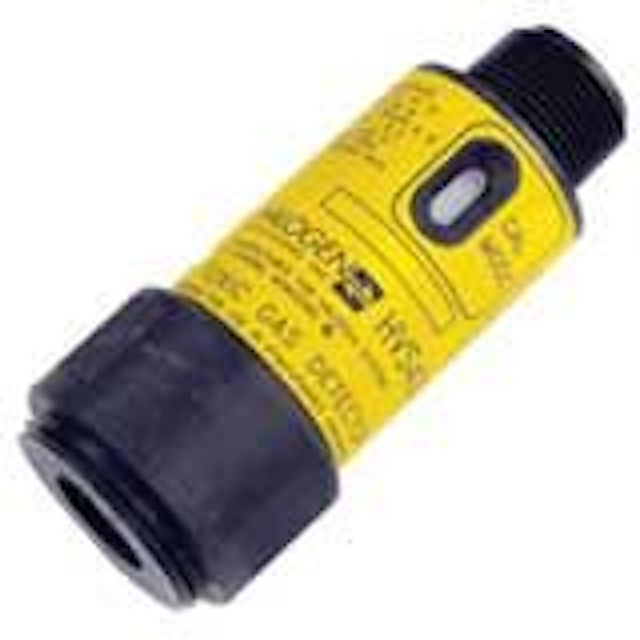 Click here to enlarge image
The Satellite gas detector (Model HVS400) is a new product from Halogen Valve Systems. It monitors and reports a variety of hazardous and toxic gases to a SCADA system or other electronic monitoring equipment. Features include an LCD status indicator, one-person calibration, magnetic tamper-free switch, and 4-20mA analog gas level output. This system can be connected through a SCADA system or other electronic system to Emergency Gas Shutoff systems to immediately remedy a gas leak situation.
Halogen Valve Systems Inc.
Irvine, CA
Tel: 877-476-4222
Web: www.halogenvalve.com
PEX water system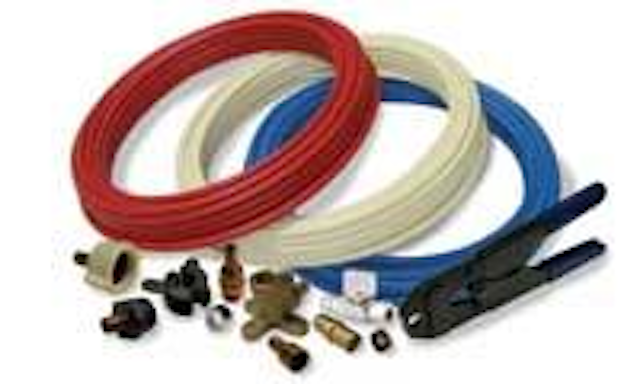 Click here to enlarge image
NIBCO introduces NEXT-Pure™, for a complete PEX potable water system. This combination provides contractors the advantage of a complete package of fittings, valves, connections and pipe. The pipe contains a UV stabilization package, the same used to meet stringent yellow gas pipe requirements, protecting it from damaging sunlight during installation and storage. This means it contains no toxic chemicals thus no potential for leaching of chemicals into the water.
NIBCO Inc.
Elkhart, IN
Tel: 800-234-0227
Web: www.nibco.com
New check valve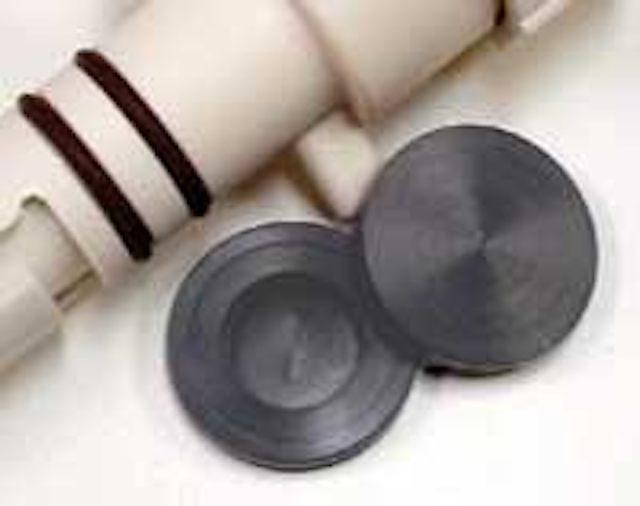 Click here to enlarge image
Chemilizer Products engineers have upgraded a key component on all injectors that substantially contributes to longer, maintenance-free operation while lowering overall cost of ownership for users. Following rigorous field tests, the new Viton Check Valve is documented to last five times longer than its predecessor.
Chemilizer Products Inc.
Largo, FL
Tel: 800-234-7211
Web: www.chemilizer.com
Solenoid valves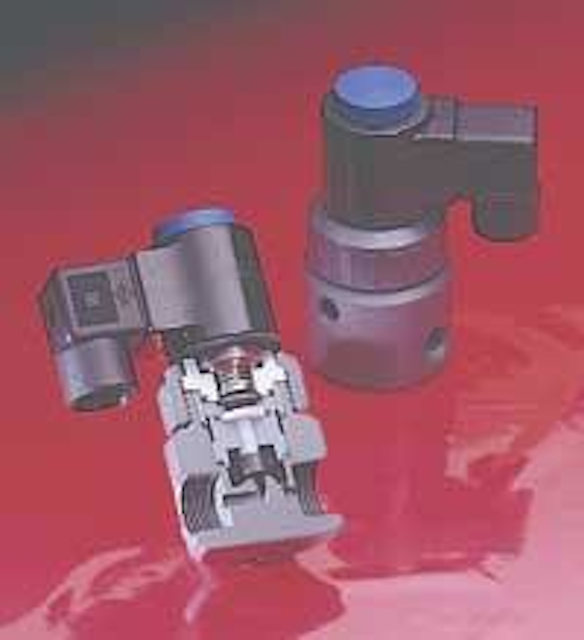 Click here to enlarge image
Plast-O-Matic Valves introduces a compact PTFE Bellows solenoid valve that can be customized for virtually any high purity liquid application. The basic valve design is pressure balanced, and rated for inlet pressures to 140 psi. Depending on orifice size specified, back pressure is rated up to 70 psi. While the valve is designed for quick-opening, normally-closed applications, it can be modified for many types of service.
Plast-O-Matic Valves Inc.
Cedar Grove NJ
Tel: 973-256-3000
Web: www.plastomatic.com