POWER-GEN Preview
POWER-GEN International, one of the largest power industry exhibitions and conferences in the nation, will be held Nov. 12-14, 2013, at the Orange County Convention Center in Orlando, Fla.
Oct 28th, 2013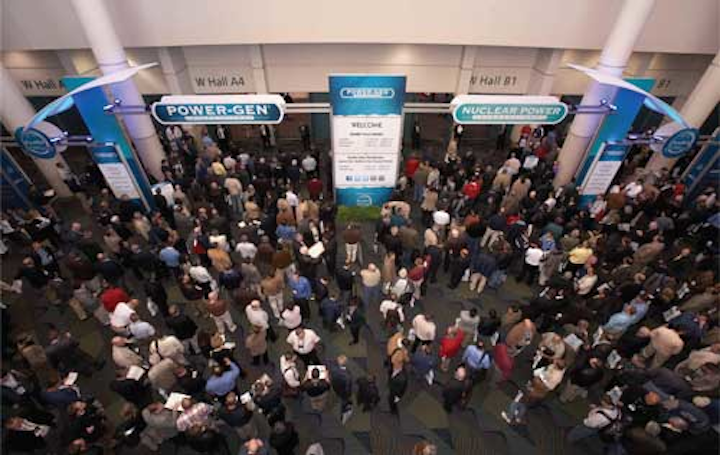 POWER-GEN International, taking place Nov. 12-14, is the industry leader in providing comprehensive coverage of the trends, technologies and issues facing the power generation sector. For more information, visit www.Power-Gen.com
POWER-GEN International, one of the largest power industry exhibitions and conferences in the nation, will be held Nov. 12-14, 2013, at the Orange County Convention Center in Orlando, Fla. This year, the notable event will celebrate its 25th anniversary and provide comprehensive coverage of the latest trends and technologies facing the power generation sector today through education, networking and new business development.
POWER-GEN will bring together over 22,000 power professionals from 75 different countries to share their interests and expertise and experience the show's many offerings. The event will also feature more than 1,400 exhibiting companies showcasing their state-of-the-art products and services -- all with a key emphasis on new resolutions and innovations for the future.
With more than 50 educational sessions broken up into 13 tracks, the event's conference will host over 200 speakers and presenters addressing a wide range of important subjects concerning the power industry, including plant performance, on-site power, fossil technologies, emissions control, environmental issues, and gas turbine technologies.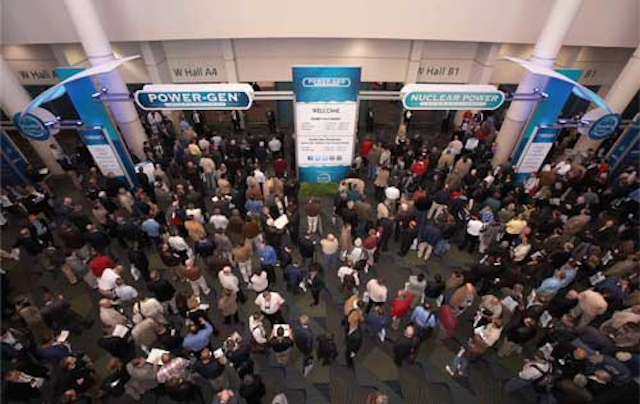 The convention will also feature networking breakfasts for attendees to discuss current topics with other colleagues; technical tours of infrastructure development at sites around the region; a keynote session highlighting different industry advancements; online conference proceedings for research and educational purposes; and Competitive Power College workshops where participants can learn and engage with others in interactive lectures. Attendees registered as Full Conference Delegates are eligible to receive 10 hours of Professional Development Hour (PDH) credits as well.
Matching more qualified buyers and sellers than any other power event, POWER- GEN is designed to connect key suppliers and service providers with influential industry decision makers. Further, the exhibit hall will feature a number of product launches and unveilings for new equipment such as boilers, turbines, engines, boiler water and feedwater treatment services, computer hardware and software, controls and instrumentation systems, engineering and construction services, generators, plant electrical systems, pumps, valves and valve actuators, and more.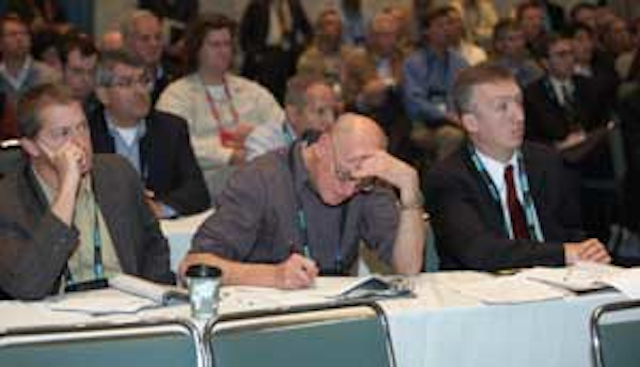 POWER-GEN International is a part of POWER GENERATION WEEK, a five-day event combining PGI with three other shows -- NUCLEAR POWER International, Renewable Energy World Conference & Expo North America and POWER-GEN Financial Forum -- to provide attendees and exhibitors more than 70 conference sessions over three full exhibition days.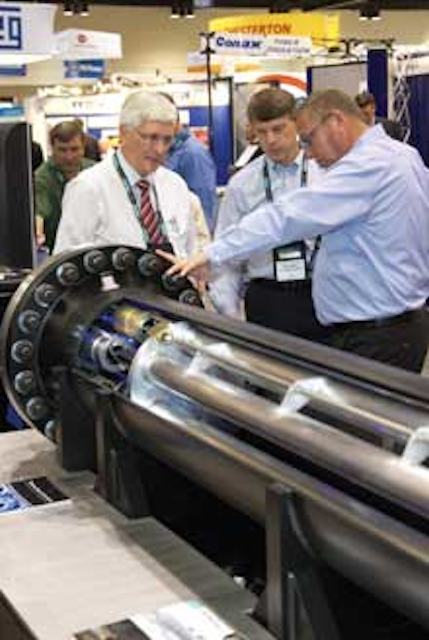 Included in registration, NUCLEAR POWER International will offer nuclear power industry leaders a venue to gather and exchange information about nuclear power's role in today's ever- changing market. Likewise, Renewable Energy World Conference & Expo North America is also included and will feature insightful discussions and presentations related to technology, markets, business strategies, and policy covering the wind, solar, biomass, hydro, geothermal, ocean/tidal/wave, bio-power, bio-fuels, hydrogen, and energy sectors. POWER-GEN Financial Forum, upgradable for full PGI conference attendees, will further combine the learning and networking experiences of the convention with the opportunity to conduct business one-on-one with the world's top engineering, procurement and construction firms, as well as with hundreds of original equipment manufacturers and suppliers.
---
Check valves
Check-All Valve manufactures a complete set of in-line, spring-loaded, piston-type check valves. Many series are available that provide check valves for practically every service application. Valves are offered with metal-to-metal or soft seats in sizes ranging from 1/8-inch NPT to 20-inch flanged connections. Pressure ratings are available from full vacuum to 10,000 PSI. Standard or exotic materials are available, and users can choose from a wide variety of spring settings for any valve.
Check-All Valve Manufacturing Company
www.checkall.com
Booth 4758
Level indicator
As a leading manufacturer of magnetic level technologies, Orion Instruments specializes in custom level solutions that solve the industry's toughest applications. Ideal for feedwater heaters, the Aurora Magnetic Level Indicator (MLI) is the combination of a standard MLI with the accuracy of an Eclipse Guided Wave Radar. Enhancing your visual indication even further, the Aurora is also equipped with the Reveal Indicator, which has a shatter- resistant bezel and a viewing angle of up to +140°. Together, the result is true redundancy in a single- chamber design that provides continuous measurement and level indication.
Orion Instruments
www.orioninstruments.com
Booth 4059
Electric valve actuators
Rotork's third generation of intelligent, non-intrusive, heavy-duty IQ electric valve actuators provides technologically-advanced operational, asset management, data logging, and accessible features ideally suited for power plant applications. IQ3 actuators have a large, wide-angle local interface that provides user-friendly displays and real-time asset management data; a new secure BluetoothTM hand- setting tool for convenient setup, configuration and commissioning as well as real-time data access; and several mechanical enhancements, such as separately removable thrust bases that allow actuators to be safely removed from the valve without altering valve position. Rotork IQ3 multi-turn actuators provide dependable operation even in the most rugged and challenging environments. They are suitable for virtually any type of valve, either by direct attachment or in combination with secondary gearboxes.
Rotork
www.rotork.com
Booth 3841
Centrifugal pump
Gorman-Rupp's Prime Aire® pumps feature our patented priming system, which uses a venture and compressor, eliminating the leaks associated with traditional vacuum- assisted pumps. Oversized, oil-lubricated mechanical seals allow the pump to run dry continuously without damage. The lightweight aluminum, acoustically-treated enclosure offers excellent corrosion resistance and reduced sound levels well below industry standards. This pump is ideal for use on sewer by-pass applications and in residential areas or any sound-sensitive area.
Gorman-Rupp Pumps
www.grpumps.com
Booth 1009
Rubber expansion joints
Proco Products is pleased to announce that they have completed Solid Works modeling of their Series 230. Solid Works is premier design software used by engineers to model parts. In conjunction with Solid Works, Proco has placed all of its Solid Works Series 230 designs onto Trace Parts (www.tracepartsonline.net) so that Engineers can download models used in conjunction with their piping schemes. Visit Proco at Power-Gen to learn more about the Series 230 Rubber Expansion Joints and the integration of Solid Works models into Trace Parts.
Proco Products Inc.
www.procoproducts.com
Booth 1159
Analytical systems
Swan is a leading global provider of on-line analytical systems in the water industry. The product portfolio ranges from ultrapure water (such as pharmaceutical and semiconductor), feedwater, steam, and condensate monitoring as well as other markets. Swan has a broad range of analyzers for monitoring steam and water cycles such as conductivity, pH/ORP, sodium, silica, dissolved oxygen, and hydrazine. They employ electronic drift stabilization technology as well as state of the art design to provide accurate, reliable, low-cost monitoring with minimal maintenance and calibration. Swan also has a support group providing technical and maintenance support as well as service contracts.
SWAN Analytical USA Inc.
www.swan-analytical-usa.com
Booth 3865
Filtration screens
Passavant Geiger and Johnson Screens have united to form Bilfinger Water Technologies. Bilfinger Water Technologies provides clients with screening and filtration expertise and is the provider of the Airvac®, Diemme® Filtration, Geiger®, Johnson Screens®, Noggerath®, Passavant®, Roediger® and Roevac® brands. Bilfinger Water Technologies specializes in water and wastewater treatment, oil and gas, mineral processing, power plants, vacuum technology, and industrial screening. At Power-Gen, Bilfinger is featuring Geiger's Bar Racks, Raking Machines, and MultiDisc and Centerflow Traveling Screens, as well as Johnson Screens' Passive Submerged Intakes and Airburst Systems.
Bilfinger Water Technology
www.bilfinger.com
Booth 3030
Digital pressure gauges
Keller offers a wide variety of digital pressure gauges, each designed with features to fit users' needs. All models include proven sensor technology, standard 316L stainless steel pressure connections and IP65 environmental ratings. Other features vary by model and include PC-interface and RS485-bus capability, analog outputs, user-selectable measurement units, integral data logging, and pressure ranges from 0 to 0.5 psi up to 0 to 30,000 psi. Keller digital gauges can be used to provide accurate, reliable pressure measurements for water storage, distribution and pumping applications.
Keller America Inc.
www.kelleramerica.com
Booth 5361