Stormwater pond retrofits in Clackamas County, OR, assisted by Opti technology
Retrofits to continuously monitor and adaptively control stormwater flows.
Jun 14th, 2016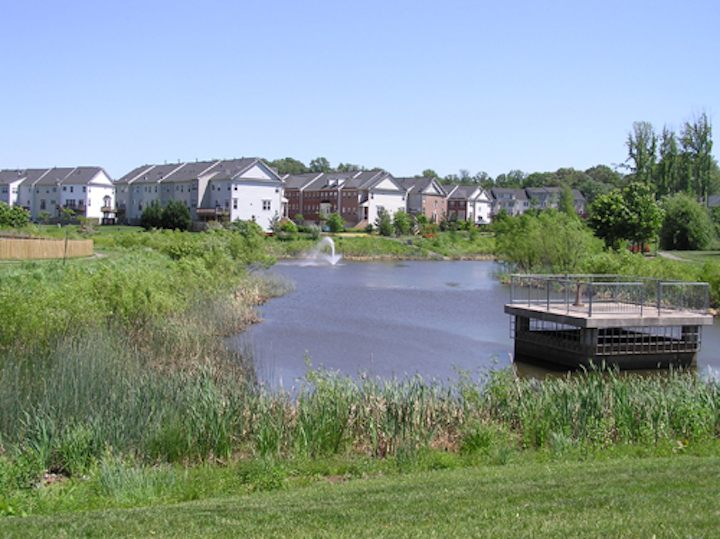 BOSTON and OREGON CITY, OR, June 14, 2016 -- Opti and Clackamas County Water Environment Services (WES) today announced a partnership to address water quality and flooding concerns in Clackamas County, Oregon. Opti and WES will deploy advanced stormwater controls at three stormwater ponds to enhance water quality while reducing upstream flooding risk caused by the municipal stormwater system.
The partnership formed through the CMAC At Scale Initiative, an in-kind funding opportunity provided by Opti and the Water Environment & Reuse Foundation's Leaders Innovation Forum for Technology (WE&RF LIFT). The goal of the initiative is to demonstrate the stormwater management benefits of continuous monitoring and adaptive control (CMAC) technology, a cloud-based solution to a range of stormwater management challenges. WES, on behalf of Clackamas County Service District No. 1, is one of ten organizations accepted into the nationwide program.
"Opti is pleased to be working with WES to achieve improved flooding outcomes while maintaining water quality goals for Clackamas County by making existing stormwater ponds work harder," said Opti founder and CEOMarcus Quigley. "By focusing on opportunities to optimize existing stormwater facilities in innovative ways, WES is leading the nation in building the utility of the future, now."
The project entails retrofitting three existing ponds that have been consistently overflowing, causing localized upstream flooding in the City of Happy Valley. Originally designed as flood control basins, past modifications to the outlet structures and significant increases in development in the drainage area have caused the ponds' storage capacity to be exceeded by frequent rain events. The addition of CMAC technology will increase the effective storage capacity of the ponds by automatically adjusting water levels based on real-time NOAA rain forecasts.
"Our Watershed Protection program provides storm system maintenance and repair services to property owners so they can benefit from properly functioning infrastructure that supports healthy streams and reduces flooding. We continually have to balance our storm system's performance, and in developed areas often have to manage for a single outcome, either stream health or flooding," said Ron Wierenga, WES Surface Water Manager. "Through this pilot program, we get to explore innovative technology that instead allows us to do both for a fraction of the cost of building new infrastructure."
Data collected throughout the project will enable Opti and WES to evaluate the multi-use benefit of water quality and flood control from the same size basin. Both partners hope to present the results at local and national stormwater conferences in 2017. The target deployment date of the CMAC retrofits is no later than September 20, 2016. Information on the CMAC at Scale Initiative can be found at https://optirtc.com/cmac-at-scale
About Opti
OptiRTC, Inc., (Opti) is an Internet-of-Things technology company focused on monitoring and control of stormwater infrastructure. Opti's software uniquely combines sensor data, weather forecasts, and proprietary algorithms to optimize stormwater infrastructure through active, cloud-based control. Opti lowers the risk of managing stormwater by making predictive, rather than reactive, decisions to adjust water levels around rain events. By actively managing the rate and timing of stormwater flows, Opti improves the effectiveness of new or existing infrastructure and helps keep our natural water bodies clean.
About WES
Clackamas County Water Environment Services provides wastewater collection & treatment and water quality enhancement services for Clackamas County communities. Its Surface Water Management Division provides water quality protection for the community by implementing programs to reduce pollution in area rivers, streams and wetlands caused by urban stormwater runoff. Through watershed protection and planning, Water Environment Services is taking a long-term approach to protecting the health of our water resources.
SOURCE OptiRTC, Inc.