San Francisco Public Utilities Commission issues world's first certified green bond for water infrastructure
$240 Million Wastewater Revenue Bond to finance stormwater and wastewater management projects.
May 18th, 2016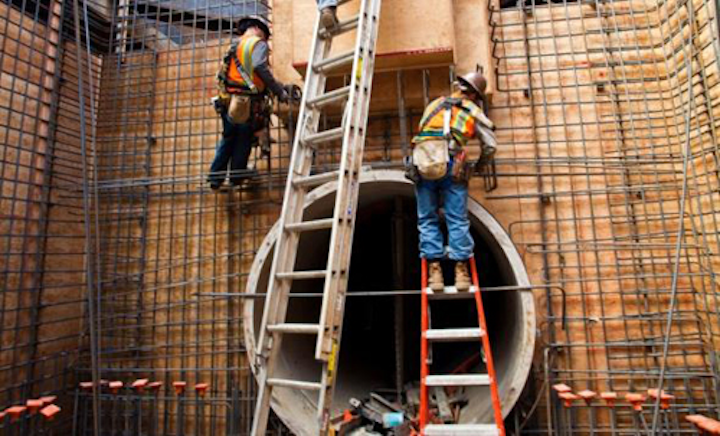 SAN FRANCISCO & LONDON, May 18, 2016 -- In a world first, the San Francisco Public Utilities Commission (SFPUC) has become the first entity to issue a green bond certified under the Water Climate Bonds Standard, a screening tool that specifies the criteria that must be met for bonds labelled as "green" or earmarked for funding water-related, low carbon initiatives.
Proceeds from the USD $240 million Wastewater Revenue Bond will fund eligible projects in sustainable stormwater management and wastewater projects included in the SFPUC Sewer System Improvement Program (SSIP) Phase1. International research and analysis firm Sustainalytics has provided third-party verification that the SFPUC bond conforms with the Climate Bonds Standard.
"Climate Bonds Certification for this wastewater bond, a US and global first, is an important evolutionary step for green infrastructure financing," said Harlan Kelly Jr General Manager SFPUC. "Our City's sewer system was built to last a hundred years; it's only fitting that we use the latest, most innovative financing techniques to ensure our infrastructure can overcome future environmental challenges while meeting the needs of our community for the next 100 years."
"Having a prominent public authority like SFPUC issue the first bond certified against the Water Climate Bonds Standard is a tremendous vote of confidence. It's a public demonstration that the Standard provides verifiable, science-based criteria for evaluating water-related bonds that are relevant and applicable for the international bond market," said Sean Kidney, CEO, Climate Bonds Initiative." SFPUC is leading by example with this certified bond issuance; they open a path for other public authorities to issue certified climate bonds for water projects."
"San Francisco's leadership in issuing the first certified green water bond is a historic step in advancing this nascent but important market to finance sustainable water infrastructure," said Mindy Lubber, president of the nonprofit group Ceres, who collaborated with Climate Bonds Initiative and others to develop the standard. "Water infrastructure is vastly underfunded and it's especially so with sustainable water infrastructure, which is critical for helping us adapt to the extremes of climate change. Enacting this standard will be extremely helpful in catalyzing credible growth in this hugely important market."
A report issued by California Treasurer John Chiang in February estimated that California's infrastructure "funding gap" for water is about USD $24 billion.
"I am working to grow the green bond market in California and the United States. There is great demand for environmentally related securities. Unfortunately, the supply remains tight, limiting our ability to finance critical projects for combatting climate change. The San Francisco Public Utilities Commission waste water green bonds, which have been certified as meeting the "Climate Bonds Standard," are a step toward meeting this market need," said California State Treasurer John Chiang.
Water bonds are a subset of "green bonds," a fast-growing financial instrument for earmarking private financing to fund environmental projects. The green bond market has grown rapidly since the first issuance less than ten years ago, reaching USD $41.8 billion globally in 2015.
"We see green bonds as a fantastic way to seek performance and impact for our clients in one package, and standards on certification and reporting are essential. The SFPUC's issuance of a certified green bond is a big step forward -- we strongly believe that bonds like this will spur credible growth in this important market and boost investor confidence that green bonds are producing positive and meaningful environmental impact," said Amy Hauter, ESG Research Analyst at Brown Advisory.
The Water Climate Bonds Criteria were created to provide investors with verifiable, science-based metrics for evaluating bonds earmarked for financing sustainable water infrastructure projects. The Criteria will also help corporate, municipal and other bond issuers expand their green bond offerings into water-related projects. These criteria can be used to evaluate projects as diverse as energy or industrial water efficiency, reuse, catchment or watershed restoration and or large-scale water supply infrastructure development.