Kansas City's Smart Sewer Program launches pilot inspection project
Pilot project will employ Electro Scan Technology for condition assessment of 15-inch and smaller diameter sewer mains.
Sep 7th, 2017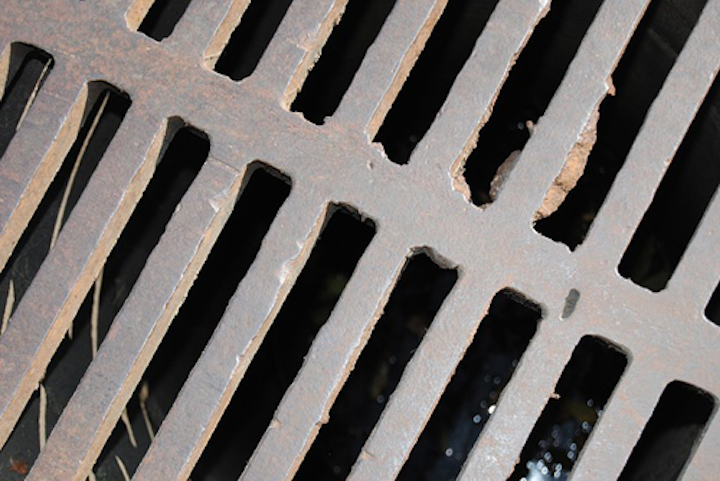 SACRAMENTO, CA, SEPT 6, 2017 -- The City of Kansas City, Mo., has selected Electro Scan's Next Generation leak detection technology for condition assessment of 15-inch and smaller diameter sewer mains as part of a pilot project for its Smart Sewer Program. Through the partnership with Electro Scan, the City will assess 100 pipe segments with an approximate total length of 23,000 feet that cross under environmentally sensitive areas such as creeks, streams, and rivers.
Kansas City's largest infrastructure investment, the Smart Sewer Program is a $4.5 billion initiative that represents the first Consent Decree in the nation to include the use of green infrastructure solutions. Kansas City is also home to the nation's most connected Smart City.
"Kansas City's wastewater infrastructure system spans across 318 square miles," said Special Assistant City Manager, Andy Shively. "Some of this critical infrastructure lies beneath hard-to-reach locations. Electro Scan technology will be pilot-tested as a cost-effective and smart technology solution to help the City assess and maintain this infrastructure."
Typically, pipes running under waterways are frequently surcharged or full of effluent, often requiring dewatering with bypass pumping to use legacy closed-circuit television (CCTV) cameras to try and "see" defects in the pipes. Kansas City approached Electro Scan hoping to find a better solution to access and assess these critical pipes.
Since the the majority of the city's pipes are located in remote-access areas, Kansas City selected Electro Scan's portable ES-620 for Sewer Mains system to automatically locate and measure defects - in gallons per minute. Electro Scan Inspection does not require a pipe to be dewatered, instead mimicking a wet-weather event from inside the pipe to internally assess 360-degrees of a pipe wall. Non-conductive materials prevent electricity from passing through, or along, the wall of a pipe. Electro Scan's patented tri-electrode current should never be able to "leak" from inside of a pipe to earth, unless there is an opening in the pipe wall. A defect in the pipe that leaks water will also leak electrical current. The larger the defect, the greater the electric current flow as described in ASTM F2550, Standard Practice for Locating Leaks in Sewer Pipes By Measuring the Variation of Electric Current Flow Through the Pipe Wall.
"I am delighted that Kansas City has chosen Electro Scan, but it comes as no surprise as the City has continued to have some of the most dedicated and innovative people in the industry. It's great to see industry thought leaders such as Kansas City, San Francisco Public Utilities Commission, & WRc adopting ground-breaking technologies to help solve problems," states Chuck Hansen, Founder and Chairman, Electro Scan Inc.
WRc – developers of visual inspection codes used throughout the United States – has strategically partnered with Electro Scan Inc. to bring the technology to its clients throughout the United Kingdom and Ireland. WRc recommends Electro Scan for pre- and post-rehabilitation inspection to pinpoint leaks that cannot be seen with CCTV.
About Kansas City's Smart Sewer Program
Kansas City's Smart Sewer Program is a 25-year plan to meet the requirements of the City's Federal Consent Decree. The program represents a $4.5-$5 billion dollar investment – the largest infrastructure investment in Kansas City's history and the first federally approved Consent Decree to incorporate green solutions. For more information, visit www.kcmo.gov/smartsewer.
About Electro Scan Inc.
Electro Scan Inc. develops proprietary pipe condition assessment instrumentation and cloud applications that automatically locate, measure, and report defects in sewer, water, and natural gas pipelines, typically not found by legacy inspection methods.