Facing the Flood: Cities Confront Challenges, Uncertainties of EPA's Proposed Stormwater Rule
As the EPA continues to refine its proposed regulations, municipalities are left to deal with many challenges and uncertainties, such as what changes will affect them and how and when the ruling will be implemented.
Nov 7th, 2013
As the EPA continues to refine its proposed regulations, municipalities are left to deal with many unknowns, such as what changes will affect them and how and when the ruling will be implemented.
By Art Haddaway, WaterWorld Editor
As discussed in the article "Regulating Rainfall" in the August issue of WaterWorld, the Environmental Protection Agency (EPA) has progressed with its plan for new municipal stormwater regulations that aim to improve how rainfall discharge is managed in newly developed and redeveloped sites across the United States. The Agency, under a 2010 consent decree with the Chesapeake Bay Foundation, anticipated the guidelines to be finalized in 2013, but they currently still remain in the planning stages.
Regulating stormwater can be a sizable challenge for many cities, considering the significant threats to local water quality and public health posed by pollution and flooding from runoff. As such, these new standards are intended to better control these emissions currently affecting a number of surface waters and other regional waterbodies. The ruling is also expected to improve water quality, advance green infrastructure, preserve and expand municipal separate sewer systems (MS4s), and cultivate natural resources vital to the preservation of local environments.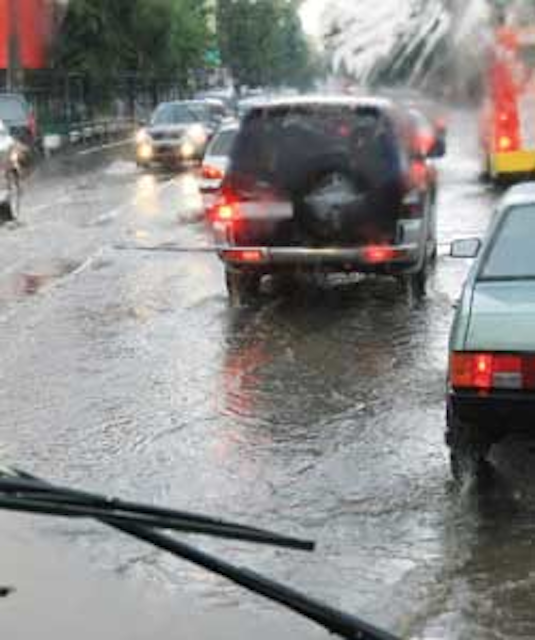 The new EPA stormwater ruling has the potential to provide reduced flooding and improved water quality in many municipalities across the nation.
"It's to prevent what we call the 'tragedy of the commons' where individual communities acting in their own best interests and with good intentions discharge stormwater from their cities directly into their receiving stream or receiving lake," said Ken MacKenzie, Stormwater Management Committee co-chair of the National Association of Flood & Stormwater Management Agencies (NAFSMA). "Without having some sort of national standard for water quality, I really believe a lot of cities would never have considered the fact that the runoff leaving their communities is polluted and requires some level of treatment."
As the EPA continues to push forward with its proposed regulations, municipalities are still left to deal with a variety of challenges, including some uncertainties surrounding the new guidelines, such as what changes will affect them and how and when the ruling will be implemented. Along with the lack of a publication date (although they are anticipated to be released sometime in 2014), the two primary concerns tied to the Agency's directive are its performance standards for new and redeveloped projects and its modifications to municipal separate storm sewer systems (MS4s).
EPA's ruling addresses the addition of specific onsite performance standards necessary to better manage post- construction stormwater discharges for each state. These parameters are based on the retention of up to 90 to 95 percent of a storm's rainwater. By withholding this water, municipalities would be able to treat and store the runoff to be gradually emptied or eventually reused, thereby minimizing the risk of flooding and preserving the quality of susceptible waterbodies. Likewise, MacKenzie stated that "the only way for retained water to leave a community or a specific site is to infiltrate into the ground, evaporate into the sky or to be used for some secondary beneficial purpose, leaving the pollutants behind."
According to MacKenzie, the retention of stormwater is necessary for EPA's performance standards to be effective. He asserts that these standards are based on the enhancement of water quality resulting from the retention of a percentile storm; however, some areas find the storage of rainwater impractical - either because water-rights laws prohibit it, ground soil is not conducive to permeation or certain localities lack the necessary methods for decontaminating stormwater overall.
"There are many parts of the country that, in the absence of being able to retain runoff, will not be able to meet that retention-based performance standard without some sort of treatment plant for stormwater runoff, which is going to be cost prohibitive," he said. Although the EPA plans to implement flexible guidelines to allow municipalities to set their own parameters based on their watersheds, many are still conjecturing how these proposed performance standards will be administered. "There is no alternative that will provide the equivalent results short of a treatment plant for stormwater runoff," he said.
The Agency is also calling for potential retrofitting of some existing MS4 programs, as well as expanding its jurisdiction by including residential subdivisions or large commercial properties that currently fall outside regulated separate storm sewers, ultimately placing more accountability on municipalities. However, there is concern about how the EPA will broaden and define these MS4 boundaries. Those jurisdictions may contradict agencies already carrying particular responsibilities, or it could be incorporated into counties that don't concede any permitting, said Susan Gilson, executive director of NAFSMA. Likewise, "I think there is some concern on the part of localities as to how this could be implemented," she said.
Jeff Longsworth, a partner at Barnes & Thornburg law firm also noted, "To the extent that EPA wants to significantly expand obligations on municipalities either in terms of retrofitting their MS4s or having the municipalities regulate all the new development or redevelopment activities discharging into MS4s, EPA has to establish its legal authority and subsequent cost-benefit justification, which would allow municipalities to assess impacts and order their regulatory compliance hierarchy."
Recognizing this, law firm Greenberg Traurig published an article assessing the rulemaking and concluded that the renewal of these MS4s could potentially change the role EPA holds as the regulator of certain cities by obligating them to regulate their own storm sewer discharges. "These municipalities would face substantial cost and administrative burdens as a result, at a time when many municipalities are already struggling to stay solvent," the story indicated.
There is also ambiguity as to why EPA hasn't yet enacted these regulations. The Agency is currently being challenged on both sides, said MacKenzie. It is facing criticism from municipalities over the costs of compliance, and it is also meeting opposition from environmental groups over the delayed process, he said. Jeff Odefey, director of American Rivers' stormwater programs, added that the EPA is "attempting to create a regulation to deal with a really complex problem, and they're attempting to do an analysis to match that complexity. EPA has to analyze the economic impacts of a regulation that will affect the way things are built - now and into the future." With that, Longsworth recommended that municipalities focus on existing challenges because the Agency's rulemaking will take time to work itself out and "nobody can predict where it will end up."
In addition to these regulatory uncertainties, the current National Pollutant Discharge Elimination System (NPDES) program contains limited information on stormwater control measures (SCMs), "thereby contributing to uncertainty of their performance," according to the National Research Council's (NRC) 2009 report, "Urban Stormwater Management in the United States." The study also reported there has been a variation in monitoring requirements based on "the regulating entity and the type of activity."
"Presently, the regulation of stormwater is hampered by its association with a statute that focuses primarily on specific pollutants and ignores the volume of discharges," the report mentioned. Further, certain policies focus solely on monitoring water quality, for example, rather than controlling discharges, leaving "a great deal of discretion to the regulated community to set their own standards and to self-monitor," the study stated.
Most urban communities have incorporated specific programs through the Clean Water Act (CWA) to better control their stormwater runoff, but these systems may be inadequate, outdated or even mismanaged given the growing rate of technological change and new and redevelopment. In recent years, there has been more construction of subdivisions and businesses rather than actual factories, Odefey pointed out, and "the pace of the development outpaces the growing population," he said. Further, the EPA indicates that "population growth, aging infrastructure, increasingly complex water quality issues, and the current economic challenges are stressing the implementation of CWA programs."
In light of these challenges and uncertainties, it is imperative that municipalities educate themselves about what EPA's new regulations propose and how it relates to them by collaborating with other localities facing similar issues, as well as continuing to evolve their stormwater systems in the best interest of their communities. Moreover, it is essential that these new regulations stay malleable for those cities in development and that those areas remain receptive and adaptable as well. "In general, the whole issue of flexibility is going to be a key theme for all of the new regulations," said Gilson.
Upon that, Odefey stated that municipalities can incorporate objective performance standards into their own prevention plans that would meet EPA's regulations by coalescing with state agencies, since MS4s vary with each state. "Getting a jump on these would add objectivity, clarify expectations of the local development community and build acceptance and practice before EPA regulations become effective," he said.
One of the main objectives of this rulemaking is the implementation of green infrastructure among site-specific projects. As noted in a recent webinar hosted by the EPA, the stormwater program helps promote smaller-scale initiatives such as green roofs, rain burrows, porous pavement, and other green projects. Municipalities should evaluate those green options and other low-impact alternatives to prepare themselves for these regulations. "EPA is focused on making green infrastructure a centerpiece of permit compliance," said MacKenzie. "The permitted communities need to look at what that means with regard to new development and redevelopment, as well as the costs of green infrastructure and how those costs can be offset."
According to Hal Sprague, manager of water policy at the Center for Neighborhood Technology, the use of green infrastructure to capture and utilize stormwater over time has the potential to provide many municipalities with a variety of benefits, including reduced flooding, improved quality of local waterbodies, an overall increase in property values, and cost savings from the "downsizing of grey infrastructure pipes required to manage stormwater runoff," as well as "from the reduced amounts of stormwater being treated," he said.
Odefey added, "If the rule comes out as we hope and expect it will, we'll see development in this country start to treat rain less as a waste product that has to be moved downstream to be somebody else's problem, and more as a resource that can enhance property values, quality of life for neighborhoods, residents, and shoppers, and become something that really starts to pay a constructive and vital role in our community."