PRODUCTS & SERVICES STORMWATER MANAGEMENT
May 1st, 2005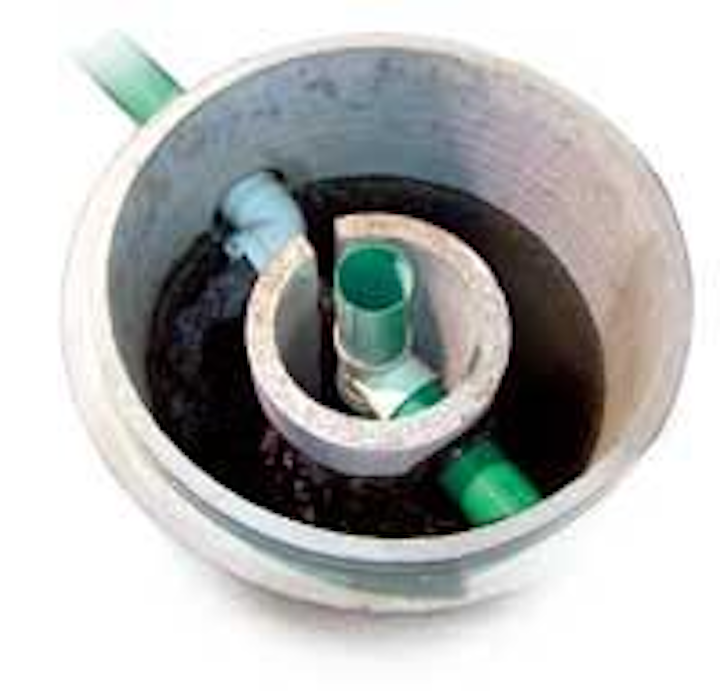 Stormwater treatment system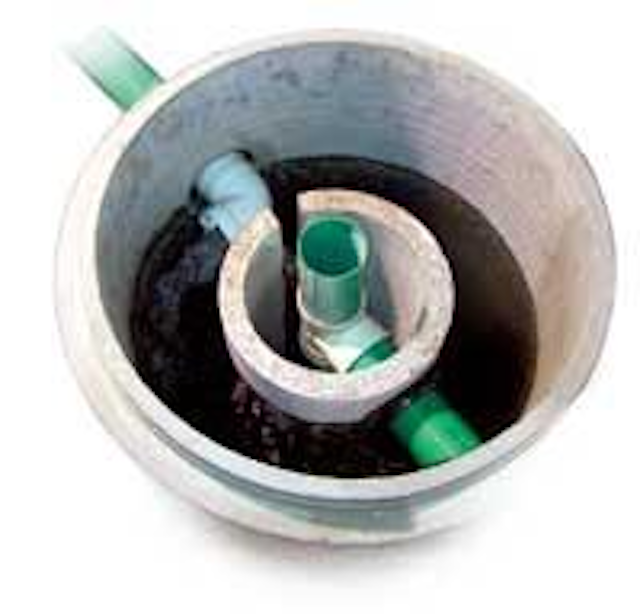 Click here to enlarge image
ecoStorm is designed to separate floating pollutants, debris and contaminated settling solids from stormwater drainage. Also designed for non-point source pollutant removal upstream of holding ponds, the system greatly reduces pond pollutant levels and frequency of pond maintenance. It is a cost-effective best management practice for meeting pollutant removal regulations in a variety of industrial, commercial and residential applications.
Royal Environmental Systems, Inc.
Stacy, MN
Tel: 800-817-3240
Web: www.royalenterprises.net
Stormwater filtration
Click here to enlarge image
The Stormwater Management StormFilter®, a modular, gravity-powered, media filtration system, provides an ideal solution for the point-source treatment of polluted stormwater runoff and washwater from industrial sites. The system allows industrial sites to meet stormwater requirements in a cost-effective manner. It combines high levels of pollutant removal with an easy-to-install system that may be placed entirely underground, requires no chemicals or power, and is simple to maintain on an annual basis.
Stormwater Management Inc.
Portland, OR
Tel: (800) 548-4667
Web: www.industrialstormfilter.com
UV disinfection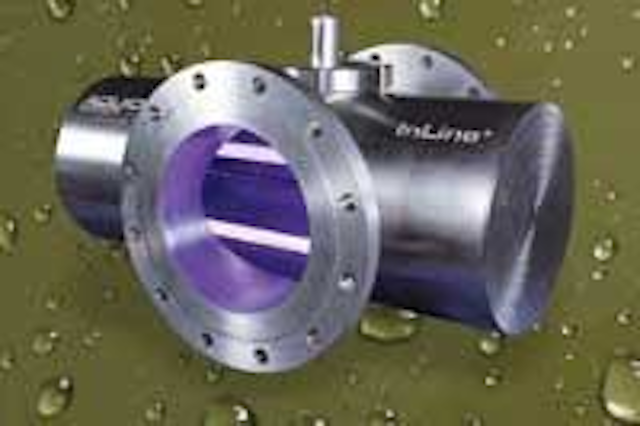 Click here to enlarge image
Closed vessel, medium-pressure UV systems from Aquionics disinfect primary, secondary or tertiary treated wastewater, combined sewer overflows, stormwater, aquifer storage recovery, or industrial effluent to required discharge limits. The systems can be designed to meet the requirements of any size flow and discharge permit.
Aquionics Inc
Erlanger, KY
Tel: 800-925-0440
Web: www.aquionics.com
Stormwater valve

Click here to enlarge image
The patented First Flush Valve for Stormwater Metering, available from Red Valve, is designed to control the "first flush" of a rainstorm. The bottom portion of the FFV has a mouth type opening which permits low flow under normal conditions, as well as functioning as a clean-out port for accumulation on the bottom of the line. The second zone is designed as a holding area for the heavy "first flush" downpour, while the stormwater line serves as a storage tank.
Red Valve Co. Inc.
Carnegie, PA
Tel: 412-279-0044
Web: www.redvalve.com
Modeling software
DHI offers Mike Urban, GIS-based model building and management software that can be used for modeling and design of water distribution networks and wastewater and stormwater systems. Water distribution functions include water quality, fire flow, real time control and water hammer simulations. Collection system functions include water quality, sediment transport, RTC, pipe design and long term statistics.
DHI Inc.
Newtown, PA
Tel: 215-504-8497
Web: www.dhi.us
CSO screens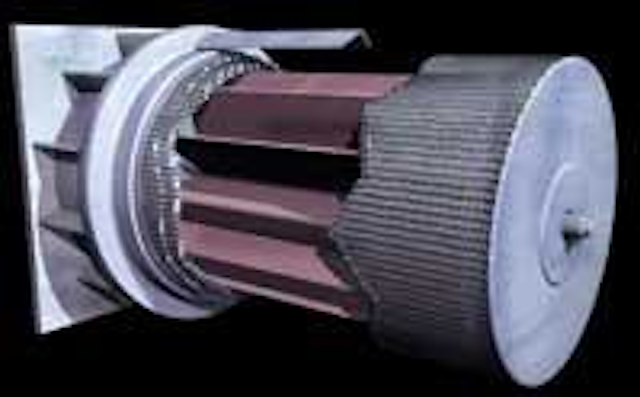 Click here to enlarge image
The Cyclone from CDS Technologies is a self-cleaning CSO screen designed to be virtually maintenance free. The stainless steel screen requires no mechanical cleaning of the screen surface and no external power source, as it operates by using the available energy of the overflow through an internal water wheel. With numerous installations throughout the UK and US, the screen has a track record for reliable combined sewer overflow screening in municipal settings.
CDS Technologies Inc.
Morgan Hill, CA
Tel: 800-848-9955
Web: www.cdstech.com
Flow survey logger
Greyline Instruments offers a new portable logger for area-velocity flow surveys in sewers, open pipes and channels. Stingray is designed for municipal stormwater, combined effluent, raw sewage, irrigation water and stream flow. It uses a submerged ultrasonic sensor to measure both velocity and level in the channel. No calibration is required. It operates up to four years powered by standard Alkaline D-cell batteries.
Greyline Instruments Inc.
Massena, NY
Tel: 888-473-9546
Web: www.greyline.com
Permanent curb markers
The das Curb Marker® can be permanently applied to most flat surfaces(concrete, asphalt, cast iron). Permanently mark manholes, service lines, confined space entry, and storm drains. Available in over 50 stock titles or custom made for just about any application.
das Manufacturing Inc.
Valrico, FL
Tel: 800-549-6024
Web: www.dasmanufacturing.com
Stormwater filtration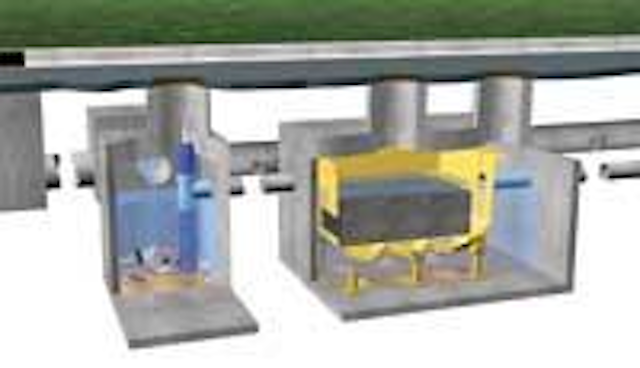 Click here to enlarge image
Bio-Microbics, an affiliate of Smith & Loveless, recently introduced the BioStorm™ system, a proprietary stormwater filtration device designed to receive and treat the initial runoff, or "first flush" from streets, parking lots or other surfaces. The system's off-line design consists of a patented StormTee™ self-cleaning deflector screen and a modular separation/coalescing unit, all housed in readily available precast concrete tanks.
Bio-Microbics Inc.
Shawnee, KS
Tel: 800-753-3278
Web: www.biomicrobics.com
Stormwater tanks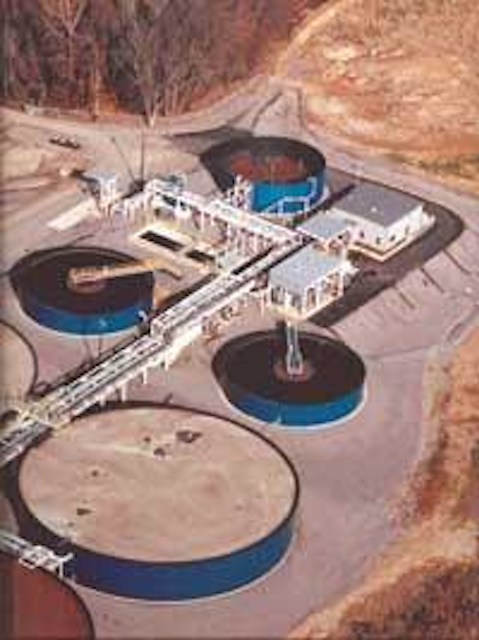 Click here to enlarge image
Fisher Tank offers custom-fabricated tanks that can be used to retain and treat stormwater, which has become an increasing concern at locations with overloaded storm sewers or ponds. The tanks are designed and fabricated to the customer's specifications at the manufacturer's plant and transported by truck to the customer site.
Fisher Tank Co.
Chester, PA
Tel: 610-494-7200
Web: www.fishertank.com
Pipe specification software
Hancor offers a new specification writing program to assist engineers, architects and designers to create up-to-date specifications for the Storm Drainage, Sanitary Sewer and Low-Head Transmission portions of a project. The Spec Professor lets users select from many of the most commonly used pipe types and then helps to ensure the products are correctly specified for the application. The program prompts users to select common project conditions including effluent and soil conditions, joint requirements, environmental considerations and Best Management Practices.
Hancor Inc.
Findlay, OH
Tel: 800-537-9520
Web: www.hancor.com
Stormwater treatment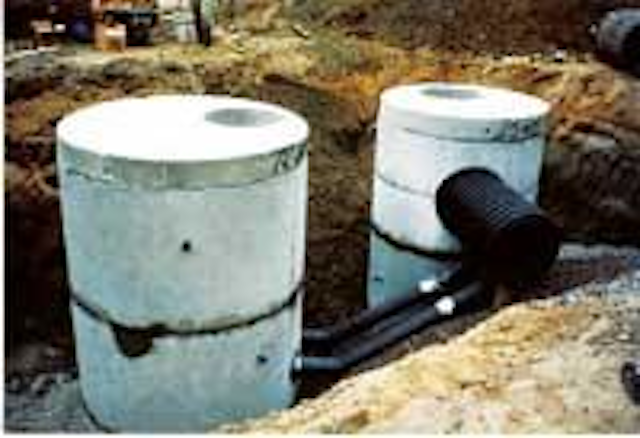 Click here to enlarge image
The BaySaver® Stormwater Separation System technology helps operators meet current and upcoming federal and state regulations. It has been proven to exceed required flow rate treatment, while delivering flexible design, installation and reduced maintenance. The systems are customizable to project site conditions, suitable for retrofit situations, and typically require less space than other types of BMPs.
BaySaver Technologies Inc.
Mount Airy, MD
Tel: 800-229-7283
Web: www.baysaver.com