Stormwater BMP Maintenance: Don't Know Where to Start?
A new template aims to help municipalities regulate the inspection cycle and maintenance or repair of stormwater BMPs.
Nov 7th, 2013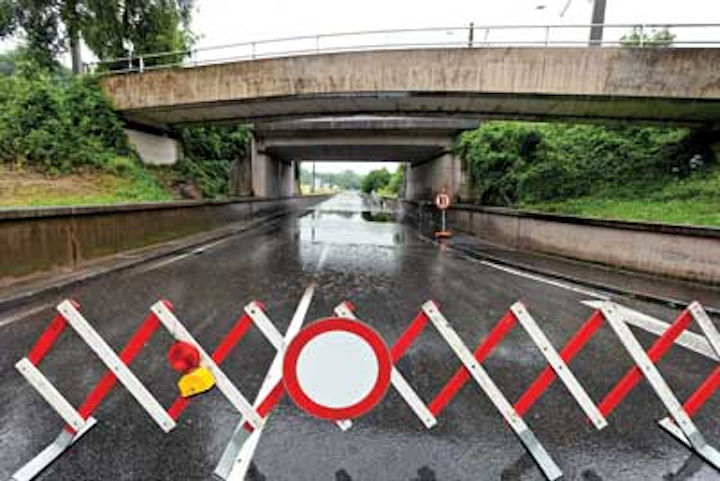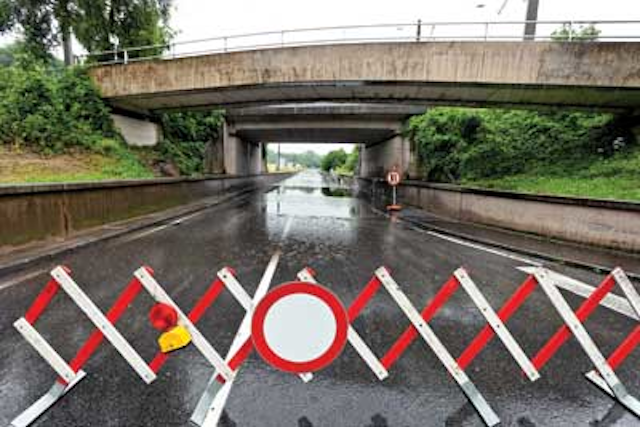 A new template aims to help municipalities regulate the inspection cycle and maintenance or repair of stormwater BMPs.
By Laurie Honnigford and Jeffrey Benty
Across many municipalities, stormwater regulations are written, permits are issued and projects are completed in compliance with their overall design to ensure they are meeting the requirements of the Clean Water Act. Currently, every project is being constructed with both public domain and proprietary best management practices (BMPs), for which the plans are reviewed in great detail before they are permitted to ensure they meet the needs for volume reduction and quality control. Once the project is complete however, what happens to all the BMPs? How is their maintenance enforced? Who is responsible for this enforcement?
Stormwater BMPs are a practice or a combination of practices, whether land-based, proprietary or natural, that provide a level of treatment and/or storage to improve the water quality of watersheds. Likewise, BMPs are an effective and practicable means of preventing or reducing the amount of non-source pollution to a level compatible with water quality goals. In order for a BMP to be practicable, it must combine the best of technology, economic considerations and effective stormwater treatment. These practices are installed on nearly every development project and could be found in a variety of applications such as a pond in a residential area or a manhole cover atop a hydrodynamic separator. As such, they need to be cleaned regularly and require routine inspection and maintenance.
The Stormwater Equipment Manufacturers Association (SWEMA) has developed a template, Draft Best Management Practice (BMP) Maintenance Ordinance, to promote health, safety, resource conservation, and environmental stewardship within communities, jurisdictions and watersheds by minimizing non-source pollutants. The ordinance is designed to help municipalities regulate the inspection cycle and maintenance or repair of stormwater BMPs. As with any piece of equipment, regular inspection and maintenance prevents malfunctions and ensures proper operation. SWEMA urges communities to adopt a stormwater ordinance that includes BMP inspection and maintenance.
The creation of the model ordinance was the outgrowth of a study SWEMA initiated to determine lifecycle costs of stormwater BMPs. As the survey moved forward and SWEMA reviewed the collective results and responses from across the country, the organization found that many cities, towns and villages had no maintenance program in place, and in many cases were unaware what BMPs were or whether any were installed in their jurisdictions. Once they were educated on BMPs, however, they still had no understanding of how to develop a program to ensure that inspection and maintenance was being performed. As a result, the ordinance served as an introductory tool for municipalities, specifically designed to target key components of an effective maintenance program and employ measures to help those utilities implement a policy for a minimum of 12 months. The ordinance template is a general guideline and may be modified to suit state or local requirements.
The first step of any efficient maintenance program is ensuring that inspection and maintenance is being performed. The ordinance template addresses this by requiring engineers to incorporate a one-year maintenance bid item into the bid documents of their projects for all post-construction BMPs. By implementing this at the front end of the project, owners are kept aware of the need for BMP maintenance to be in compliance with their construction permit, and are guaranteed they have 12 months of protection in place, thereby eliminating the issue of "out of sight, out of mind."
Another key item the ordinance template addresses is how BMPs are being inspected and what information is being recorded on various types of practices. This provides a foundation for a quality inspection report and recording process that ensures property owners understand it is a complex procedure. The ordinance template also defines a specific time period for which an owner must correct discrepancies or issues with the BMP.
SWEMA's model ordinance addresses general requirements for stormwater BMPs, access requirements, maintenance frequency, and inspection. To implement this ordinance, a municipality would need to review it and make any necessary modifications in order to meet their state or regional stormwater requirements. In conjunction with the ordinance, SWEMA has also drafted a Best Management Practice Maintenance Agreement. This is a sample agreement presented to the owner at the completion of the project and outlines the generally- accepted inspection frequency for each type of BMP.
One method adopted by some municipalities to both enforce and fund this program is to mandate the permitting department to perform inspections of properties six months after completion and ensure that maintenance is being performed and records are being kept. If someone is in violation, they are issued a fine with a notice of a return follow-up inspection.
Members of SWEMA strongly believe that all BMPs should be properly inspected and maintained on a consistent schedule. When BMPs are regularly maintained, they operate optimally, and the receiving waters are protected from stormwater pollutants. The model stormwater ordinance was developed in consultation with numerous stakeholders, including BMP manufacturers, BMP maintenance companies and civil engineers. The Draft Best Management Practice (BMP) Maintenance Ordinance is designed to help municipalities establish reasonable maintenance practices.
To obtain a copy of the Draft Best Management Practice (BMP) Maintenance Ordinance or Best Management Practice Maintenance Agreement, visit www.stormwaterassociation.com
About the Authors: Laurie Honnigford is the managing director of the Stormwater Equipment Manufacturers Association (SWEMA). Jeffrey Benty is a business development manufacturer for CrystalStream Technologies (Lawrenceville, Ga.), an innovator in the field of structural best management practices (BMPs).