PRODUCTS & SERVICES: STORMWATER MANAGEMENT
BioStorm® is a pre-engineered stormwater treatment system designed to remove trash, sediment, oil and other pollutants from stormwater flows.
May 1st, 2006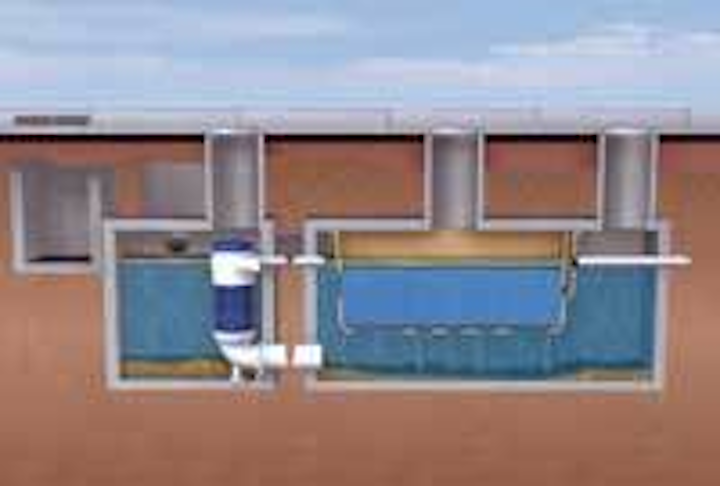 Stormwater treatment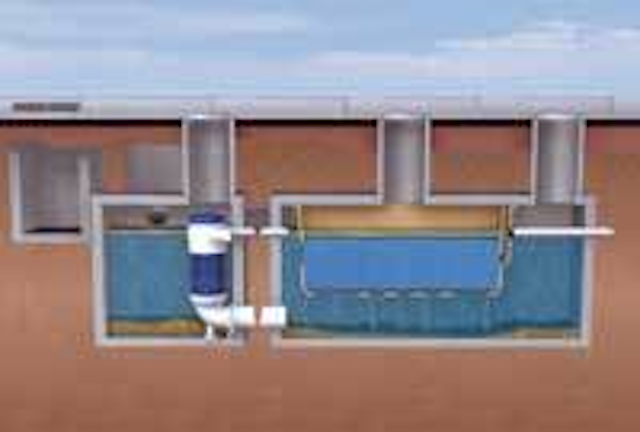 Click here to enlarge image
BioStorm® is a pre-engineered stormwater treatment system designed to remove trash, sediment, oil and other pollutants from stormwater flows. The off-line design from Bio-Microbics Inc. consists of a patented StormTee™ litter control screen and a modular separation/coalescing unit, all housed in precast concrete tanks. The versatility of the system allows both treatment components to be used separately for different applications, or together to form a complete system.
Bio-Microbics Inc.
Shawnee, KS
Tel: 913-422-0707
Web: www.biomicrobics.com
Stormwater filter
AbTech Industries Inc. recently announced the successful installation of over 275 Ultra Urban® Filters (UUF) with Smart Sponge® Plus in storm drains in Norwalk, CT. Recently released field test revealed the filters are helping to prevent bacteria and pollutants from emptying into the local waterways that lead to the Long Island Sound. AbTech's products incorporate a polymer-based filtration material, the Smart Sponge®, a technology that removes pollutants from flowing or pooled water, encapsulating them so that they cannot be released back into the environment even under high pressure.
AbTech Industries Inc.
Scottsdale, AZ
Tel: 800-545-8999
Web: www.abtechindustries.com
Leaching chamber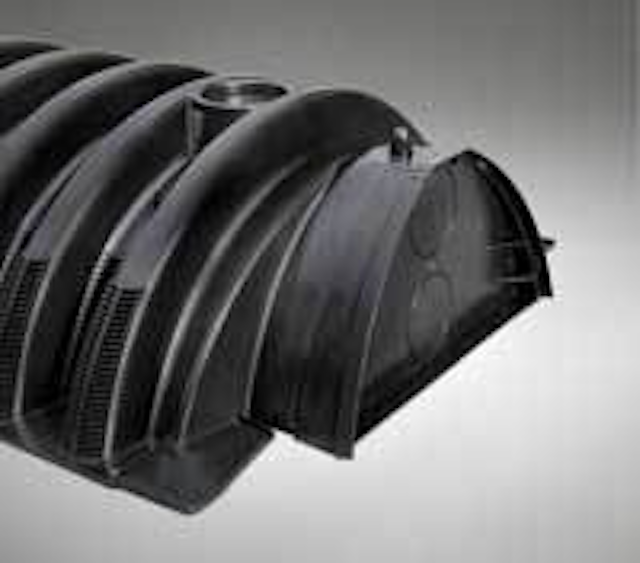 Click here to enlarge image
Advanced Drainage Systems (ADS) has added a new product to its BioDiffuser line of plastic leaching chambers to meet the needs of septic leach field installers. The new ARC 36 chamber combines maximized infiltrative surface area and storage capacity with an improved structural design. The new design simplifies installation and contouring capabilities while increasing effluent dispersal performance and structural integrity. The chamber has a true corrugated design that eliminates flat surfaces, and provides increased load bearing capability in the trench.
Advanced Drainage Systems Inc.
Hilliard, OH
Tel: 800-733-7473 Web: www.ads-pipe.com
Stormwater filtration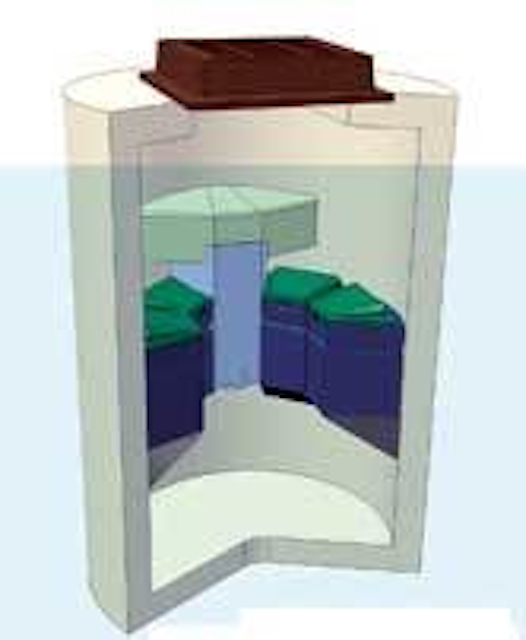 Click here to enlarge image
The UpFlo Filter™ is the latest addition to Hydro International's family of stormwater management products. The upflow, dry filter system prevents anoxic environments and leaching of dissolved pollutants. It uses a specialized filter media that targets site-specific pollutants. The system is high capacity yet compact, with clear access for maintenance. It is ideal for retrofit or new construction.
Hydro International
Portland, ME
Tel: 207-756-6200
Web: www.hydro-international.biz
Stormwater treatment
KriStar Enterprises has introduced the FloGard Dual-Vortex Hydrodynamic Separator for stormwater treatment applications. The separator is designed to remove suspended solids, hydrocarbons, and floatable trash and debris with a relatively small unit footprint. The internal components are designed to fit into any industry-standard manhole, eliminating the need for special or custom structures.
KriStar Enterprises
Santa Rosa, CA
Tel: 800-579-8819
Web: www.kristar.com
Stormwater control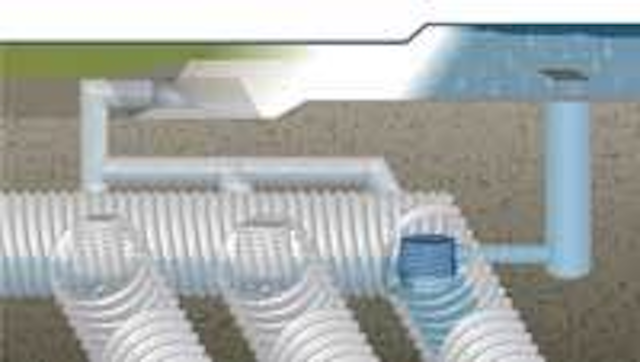 Click here to enlarge image
Contech Construction Products has developed the Optimizer™, a new underground detention system engineered to stabilize and manage stormwater runoff. The detention systems contain innovative flow control devices that use pressure head to begin immediately discharging at the maximum allowable rate, reducing required storage volume. The result is a smaller, more economical corrugated metal pipe detention system requiring less excavation, backfill and pipe.
Contech Construction Products Inc.
West Chester, OH
Tel: 800-338-1122
Web: www.contech-cpi.com
Stormwater detention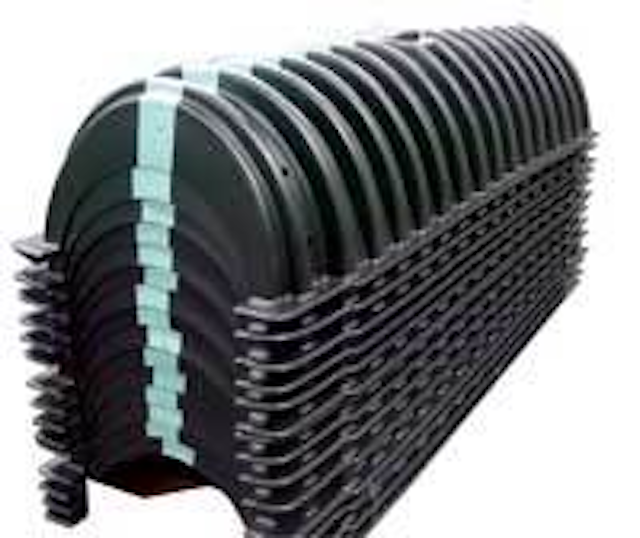 Click here to enlarge image
Cultec's new Recharger® 150 stormwater detention/retention chambers are designed to save materials and labor during installation. A PDF document discussing the system can be downloaded from the company's website. With a longer length of 8.5 feet, compared to other chambers that come in only two standard sizes, project managers can order less units to complete a project. The system incorporates all of the key benefits of the original product line, including a built-in endwall on each chamber for strength throughout the system.
Cultec Inc.
Brookfield, CT
Tel: 800-428-5832
Web: www.cultec.com
Stormwater treatment system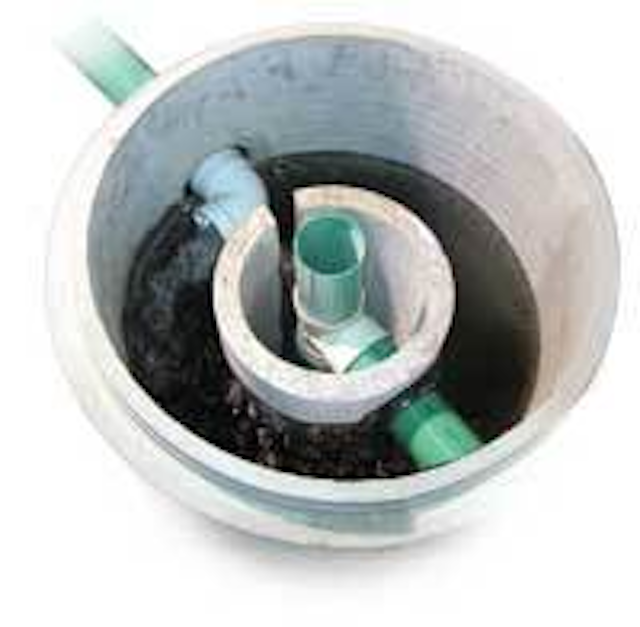 Click here to enlarge image
Royal Environmental's ecoStorm is designed to separate floating pollutants, debris and contaminated settling solids from stormwater drainage. Also designed for non-point source pollutant removal upstream of holding ponds, it can reduce pond pollutant levels and frequency of pond maintenance. The system is a cost-effective best management practice for meeting pollutant removal regulations in a variety of industrial, commercial and residential applications.
Royal Environmental Systems Inc.
Stacy, MN
Tel: 800-817-3240
Web: www.royalenterprises.net
Stormwater screening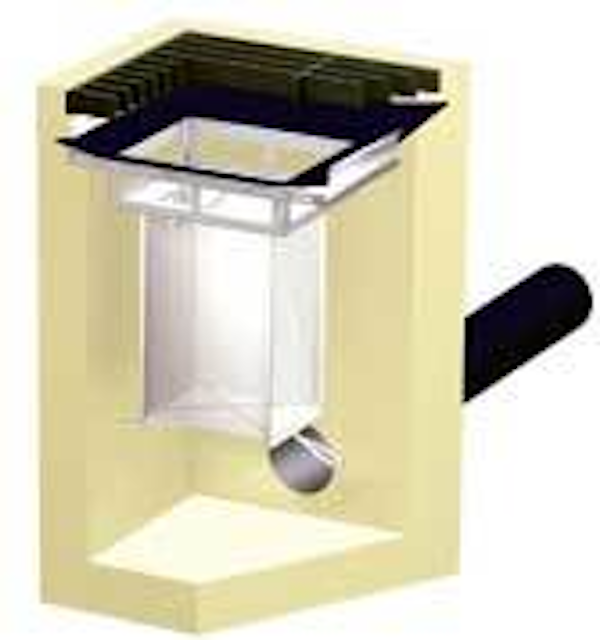 Click here to enlarge image
The Enviropod™ catch basin insert is a low-cost stormwater treatment solution. It removes a significant portion of trash, debris and other pollutants from water entering the storm drain, and is installed in catch basins and curb inlets. Using passive screening, the system can be customized to meet site-specific requirements with several available mesh screens and oil-absorbent media. It is effective as a pretreatment device for use in conjunction with other stormwater treatment systems such as hydrodynamic devices, filtration systems, ponds, swales and wetlands.
Stormwater360™
Portland, OR
Tel: 800-548-4667
Web: www.Stormwater360.com
Check valves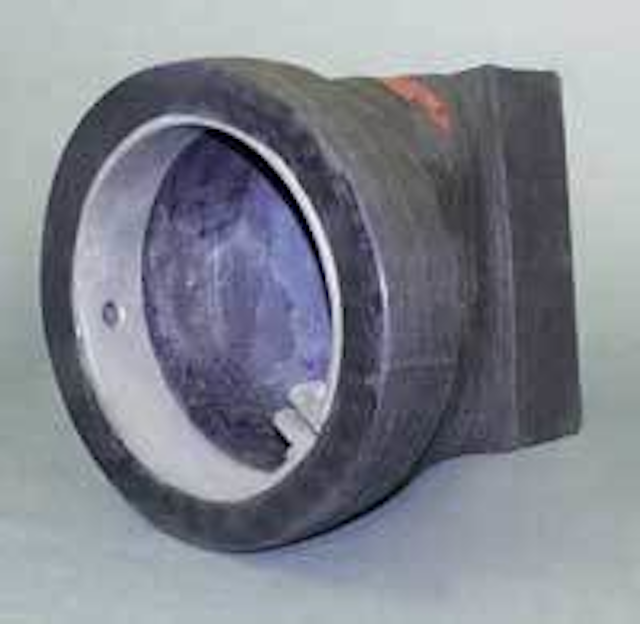 Click here to enlarge image
The Series 37G Tideflex® Check Valve is inserted inside a storm sewer interceptor line to protect manholes from backflow. The valve can be installed where the invert of a pipe is flush with the floor of a manhole. Installation by means of an expanding stainless steel clamp can be done from the manhole with no digging required. The all-rubber construction of the valve eliminates rust, corrosion and freezing, while the "duckbill" design seals drop-tight under the worst storm conditions.
Tideflex Technologies Inc.
Pittsburgh, PA
Tel: 412-919-0919
Web: www.tideflex.com
Stormwater modeling software
XP Software's XP-SWMM has received ETV Program Certification. NSF International's Water Quality Protection Center, in cooperation with EPA, has evaluated the performance of XP-SWMM on behalf of the EPA's Environmental Technology Verification (ETV) Program. Created by the US EPA, the ETV program furthers the development of environmental technologies through performance testing and verification. The ETV Joint Verification Statement is available for viewing at: http://www.nsf.org/business/water_quality_protection_center/pdf/ArkalFinalStatement.pdf. The complete Environmental Technology Verification Report is available at: http://www.nsf.org/business/water_quality_protection_center/pdf/XPSWMM_Report.pdf.
XP Software Inc.
Portland, OR
Tel: 888-554-5022
Web: www.xpsoftware.com