Effective, low maintenance system captures, contains, recycles stormwater and urban runoff
COSTA MESA, CA, Nov. 6, 2009 -- A patented new system launched by a Southern California company captures, cleanses and recycles stormwater and urban runoff from parking facilities, plazas and other hardscape structures in a simple, cost-effective manner...
Nov 6th, 2009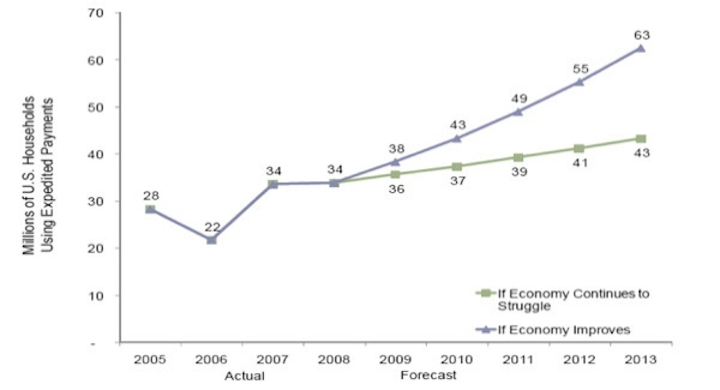 • System responds to new water management legislation -- SB 790 -- due to be implemented in State of California January 1
COSTA MESA, CA, Nov. 6, 2009 -- A patented new system launched by a Southern California company captures, cleanses and recycles stormwater and urban runoff from parking facilities, plazas and other hardscape structures in a simple, cost-effective manner that is in tune with our nation's rising concerns about environmental quality and conservation of natural resources.
Called Oceansafe, the system is a low cost/low impact stormwater management concept that mimics nature's cleansing process and meets the needs of architects, developers and owners who are designing and building more environmentally sensitive projects, especially in urban areas. The system can be installed as part of hardscape structures such as parking facilities, plazas, sports arenas, sidewalks, and roadways and is almost 100% effective in collecting and recycling water runoff. Oceansafe not only reduces urban runoff, but it also collects, stores, filters, and recharges local groundwater tables, saving water utilities the need to import thousands of acre feet of water.
Oceansafe's launch corresponds with the State of California's recently approved Stormwater Resource Planning Act, SB 790, that allows municipalities to tap funds from two of the state's existing bond funds for projects that reduce or reuse storm water, recharge the groundwater supply, create green spaces and enhance wildlife habitats. The two bonds are Proposition 50, the $3.44-billion water security bond passed by California voters in 2002, and Proposition 84, the $5.4-billion safe drinking water bond passed in 2006. SB 790 takes effect January 1.
Pollution from urban runoff is the main reason that 40% of the lakes, rivers, and streams in the United States are unsuitable for fishing and swimming. -- U.S. Environmental Protection Agency "Oceansafe is a more effective stormwater containment and management system that can be installed at any facility to address non source-point stormwater runoff," explains Lee Shaw, president of Oceansafe Inc. "Our tests show that for so-called 'first flush' stormwater containment, it's the most effective system yet developed." First flush is the first 3⁄4 of an inch of water generated from a rain storm or other runoff and is considered the most critical to capture and cleanse because it contains most of the particles and other elements that are harmful to the environment.
Shaw points out that Oceansafe not only reduces urban runoff, but it also collects, stores, filters, and recharges local groundwater tables, saving municipalities the need to import thousands of acre feet of water. As an added benefit, a sustainability consultant has calculated that Oceansafe has the potential for a real estate project to earn up to 13 LEED (Leadership in Energy & Environmental Design) credits with the correct design and implementation of the system, a significant addition for any development pursuing LEED certification.
Stormwater Contaminants
In metropolitan and urban environments, large parking and vehicle use areas produce significant amounts of hydrocarbons and rubber and copper residues from vehicles. "These contaminants must be removed from the water prior to allowing it to percolate naturally into the pervious lens," Shaw notes. "The long term effects of allowing unfiltered water containing contaminants to percolate into the water table and aquifer are well known and can be extremely damaging to the environment."
Shaw says that prevailing federal, state and municipal regulations mandating stormwater containment and management have not been very effective in metropolitan and urban areas.
"In places like Los Angeles and San Francisco, the rapid growth of those cities and the associated rapid increase in property prices, coupled with the lack of affordable open land, has left all the regulatory agencies involved in stormwater runoff management scrambling to find a viable, cost-effective solution," he says. "Catchment basins and water retention ponds require large land areas and are not readily available in the metropolitan and urban environment."
Pervious concrete is a more common solution but does not employ any active filtration -- a significant drawback -- and will not carry the heavy loads that reinforced concrete will support, and finally, it is not very pleasing aesthetically, Shaw notes. Open pavers have many of the same problems.
Two Years of Research & Development
The Oceansafe system is the result of more than two years of research and product development and can be designed to meet the needs of most environments, but it is primarily a metropolitan or urban stormwater containment and filtration system. "In our research it became evident that as more and more housing and other development is being planned for urban areas, the need for runoff containment and filtration systems such as Oceansafe will increase dramatically in these urban areas," Shaw notes.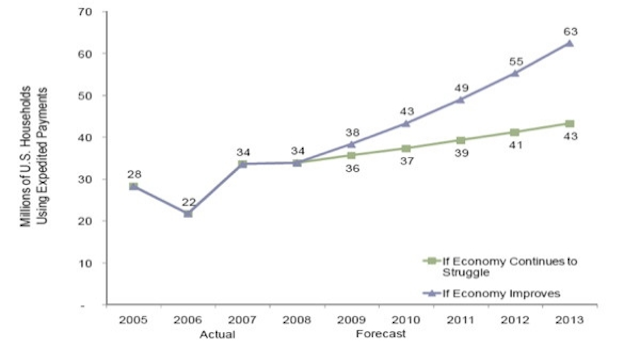 The top finish or pavement over Oceansafe such as surface parking can be any reinforced concrete or asphalt that meets all the desired load and aesthetic requirements specified by the project designer, offering a more traditional hardscape environment. The key component of the Oceansafe system is an underground horizontal and vertical aggregate storage field that incorporates active and passive filtering elements such as activated charcoal or polypropylene pellets to remove hydrocarbons and other toxic elements. Access is provided through a drain inlet for easy maintenance of the filter screen and service access covers are provided for inspection access of the leach pipes.
The underground storage field can be designed to process up to several times the runoff from a selected area such as a parking lot. For example a 1,000 square-foot storage field could handle the projected worst case runoff from a 4,000 square-foot area such as runoff from both an office and retail building and their parking areas. The size of the storage field is determined by the projected annual rainfall, the area of containment, and the projected absorption rate based on professional soils analysis.
Natural Percolation
In addition to containing the stormwater runoff on-site, the Oceansafe system also has the holistic advantage of allowing the filtered stormwater to naturally percolate back into the ground water table in certain geological areas. The on-site containment of stormwater and/or urban runoff prevents the collection and transport of toxic materials from entering the stormwater system and draining to the ocean.
"In order for a stormwater solution to be viable it must be economical, attractive, durable, simple to install and easy to maintain and it must address the first flush containment of stormwater runoff. Owners and developers will rarely pay a heavy premium to install a stormwater containment system unless it's mandated by state or federal agencies. The system must be attractive to the owner or developer and must be able to meet the kind of use profile that might be expected in an urban environment. The system must be durable, easy to maintain and use simple technology with no downstream risk. Any parts needed to support the system must be readily available locally. Finally the system design must meet the local rainfall profile and be designed to handle the yearly stormwater conditions at the selected site," Shaw concludes. "We believe only Oceansafe meets all these criteria."
Oceansafe is protected by two issued US patents, three pending US patents and an issued US trademark.
About Oceansafe Inc.
Oceansafe Inc. is a wholly owned subsidiary of Lithocrete, a company founded by Shaw & Sons Inc. concrete contractors, a leading architectural concrete company based in Costa Mesa, CA. The first Oceansafe system was installed at Shaw & Sons' headquarters and has now been in operation through two storm seasons and has met all the design and performance criteria. It has proved to be reliable and easy to maintain, requiring only minimal maintenance. Most importantly, no stormwater from the 11,000 square-foot parking facility has entered the city storm drain system in the last two years. Shaw & Sons has been in business for more than 60 years and is the inventor of Speedowell a patented concrete doweling system and Lithocrete, a patented architectural concrete paving system that utilizes the structural properties of reinforced concrete combined with the aesthetic quality of surface-seeded select aggregates such as granite, glass, marble, limestone, pebbles, shells, and other aggregates.
###