ADS acquires StormTech
Nov 30th, 2009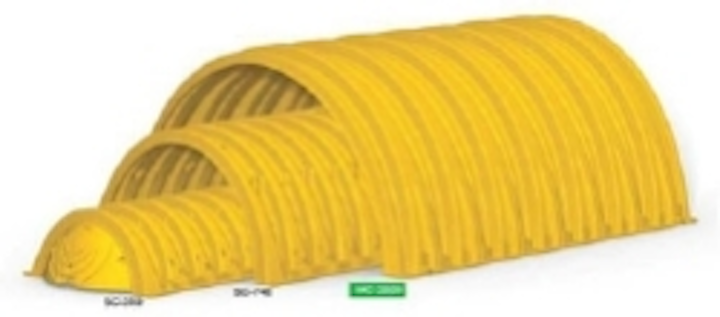 HILLIARD, OH, Nov. 30, 2009 -- As a part of the ongoing commitment to growth in the underground stormwater market, effective November 23, 2009, Advanced Drainage Systems Inc. (ADS), has agreed to acquire the remaining 50% interest in StormTech LLC.
StormTech was created as a 50/50 joint venture between ADS and Infiltrator® Systems Inc. to engineer and manufacture chambers for use in underground stormwater retention/detention systems. Since inception, StormTech has become the market leader in the retention/detention market.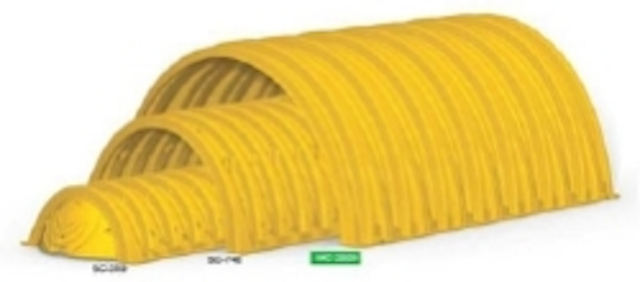 StormTech chambers are highly engineered to meet the rigorous demands of subsurface stormwater management, and provide optimal underground detention for stormwater runoff. This product represents one of the most cost-effective subsurface stormwater management solutions with thousands of systems already installed.
"This significant investment in a proven, patented technology is part of our ongoing mission and commitment to growth in the stormwater management industry." Joseph Chlapaty, Chairman and Chief Executive Officer of ADS said. "The StormTech chamber line is a classic example of groundbreaking technology, and one in which we see tremendous growth opportunity, both domestically and internationally. As the industry leader, this was a logical next step to help us meet our strategic growth objectives. No other company offers the vast array of stormwater management products coupled with the engineering and sales support to back them up."
According to ADS, the StormTech product line has seen tremendous growth in recent years, thanks in part to its ability to bring a new level of practicality and efficiency to subsurface stormwater storage applications. The SC-740 and SC-310 chambers have provided an economical solution to stormwater management for the past several years, and the newly introduced MC-3500 is proving to be an immediate success as the larger capacity reduces footprint and related excavation costs. This summer, StormTech will launch an additional new product, the MC-4500 which will further expand the cubic feet of storage capacity per chamber. StormTech chambers are designed for easy, cost-efficient transport and storage.
StormTech is currently the only manufacturer to produce chambers in adherence with nationally recognized ASTM standards. Additionally, StormTech chambers have been subjected to advanced in-ground testing protocols and high-level industry expert review. They have been evaluated to support HS-20 live loads following current AASHTO procedures for loads, structural capacity and factor of safety when installed per StormTech's Chamber Installation Instructions. StormTech chambers are molded from polypropylene resin, which is inherently resistant to chemicals typically found in stormwater runoff.
We welcome StormTech into the ADS family.
About Advanced Drainage Systems
Advanced Drainage Systems Inc. (ADS) is the world''s largest producer of HDPE corrugated plastic pipe. Founded in 1966, it serves the stormwater drainage industry through a global network of over 46 domestic and international manufacturing plants and over 22 distribution centers. In addition to its flagship N-12® pipe, the company offers a complete line of fittings and other accessories including Nyloplast® drainage structures and various geotextiles. To learn more about ADS, log on to www.ads-pipe.com, or call 800-733-7473.
###