Identifying and reducing I&I: Girdwood, AK
Girdwood, Alaska, a town of 2,000 residents within the Municipality of Anchorage, serves as a year-round resort community. Surrounded by seven permanent glaciers, the picturesque area is known for its winter skiing and rainforests...
Apr 16th, 2010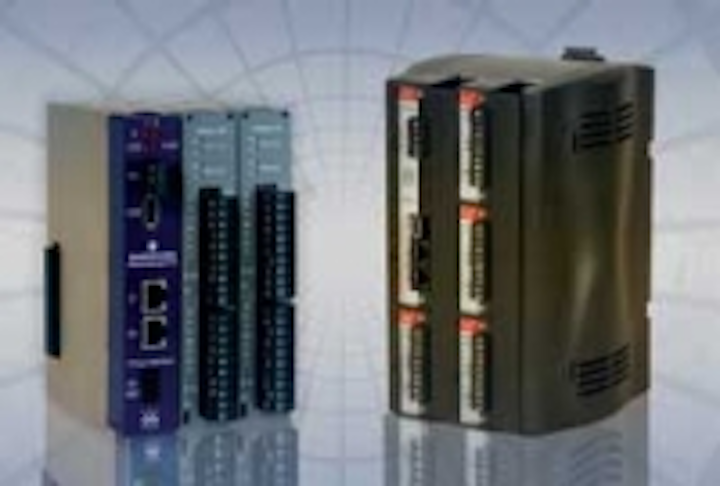 Girdwood, Alaska, a town of 2,000 residents within the Municipality of Anchorage, serves as a year-round resort community. Surrounded by seven permanent glaciers, the picturesque area is known for its winter skiing and rainforests.
Girdwood, AK, is a year-round resort community with about 2,000 residents.
Typical wastewater flows in Girdwood average about a half a million gallons per day and vary dependent upon ski activity. Currently there's 200 inches of snow at the resort peak. In the spring when the snowmelt and the rainy season begin, the flow can jump to 2 million gallons per day. According to Matt Stephl, P.E. and owner of
Stephl Engineering
, "One of the main reasons we are monitoring flow is the fact that the community gets around 60 inches of rain a year. We are trying to identify and reduce inflow and infiltration (I&I). An attempt to read these flows was done a few years ago with 'old fashioned' meters that had submerged sensors, however with high velocities and low flows, the information was not accurate. Stephl Engineering LLC is a full-service engineering firm based in Anchorage, Alaska that specializes in trenchless technology consulting and has been involved in engineering services since 1996. Matt Stephl has 25 years of experience in the collection system business. Their firm is currently providing ongoing evaluation of infiltration and inflow in the Girdwood sanitary sewer collection system including flow and rainfall monitoring, CCTV inspection of services and sewer mains and collection system rehabilitation.
Stephl contacted local Hach flow meter rep, Bob Feltman with Northwest Pump & Equipment regarding the Girdwood project. Feltman adds, "We discussed the advantages of the Flo-Dar flow meter such as installation and reliability which then led to my recommendation of DDS (Data Delivery Services) for the project. A one-year DDS contract was confirmed for six Flo-Dar meters and two Sigma Rain Gauges. The amount of annual rain fall varies so widely at the two ends of the collection system where 60 inches falls at the base of the slope and 30 inches just 2 miles away. In lieu of purchasing the equipment, Girdwood selected DDS since they did not have a need for the meters upon project completion. Stephl adds, "Girdwood didn't want to end up with the meters in hand and we just liked the fact that we could do DDS when we needed the equipment. If we needed to do this again in five years we could do DDS again and if the technology changes we would be able to get the latest meters available."
The equipment was installed in August 2009 under a one-year contract that may be extended according to Stephl. He adds, "We are trying to isolate smaller parts of the system and then find out really what kind of flows they are getting in the collection system. It's all about I&I reduction. We correlate the rainfall input with the flow times and try to figure out if we have a bigger inflow problem or a bigger infiltration problem."
DDS Flo-Dar Install in 16" Line (1 of 6 meters) Girdwood AK Airport Site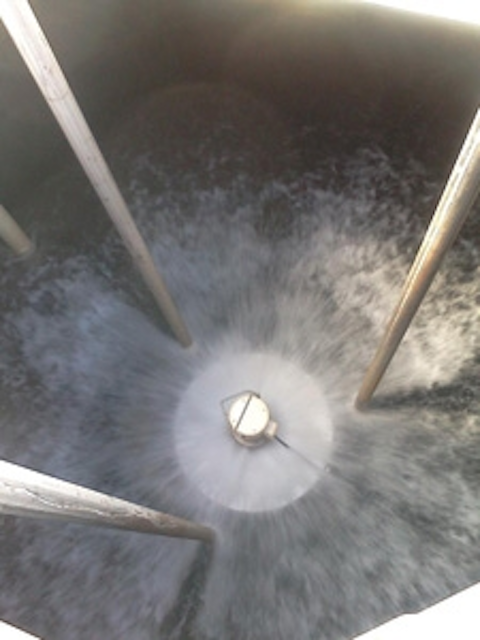 Sigma Rain Gauge Install -- (1 of 2) Girdwood WWTP
Girdwood began investigating an upgrade of their treatment plant that would be a $50 million project. Before taking that step, Girdwood wanted to find a way to stop some of the water inflow at the source. Stephl adds, "We wanted to break our collection system down into smaller pieces. Our collection system includes 120,000 feet of pipe consisting mostly of 8" to 12" size pipes. We broke the collection system into six smaller areas. With the use of the DDS meters, we've figured out that two of the six basins are the biggest I&I contributors during high runoff events. So far the flow data has been real good." The meters will be moved around within the basins to continue to try to pinpoint the I&I in a smaller area.
DDS features that were influential for the Girdwood project included the Flo-Dar Radar Velocity Sensor and data accessibility. He adds, "The reason that we like them so much for this system was because the ski resort area where all the structures and the collection system are located are fairly steep. The sewer flows are very low depth and the velocity is very high. The radar meters were able to pick up those velocities unlike submerged style sensors that were used years earlier. These radar meters are right on the money! The accuracy has been very good. There really haven't been any problems. The data all looks consistent. For the situation we are in they really, really work good!"
The access to unedited flow data 24/7 via the Internet was also a highlight that is really appreciated in this application due to the terrain and weather conditions. Stephl adds, "It's a great feature. The fact that we can have our treatment plant operator call us on the phone and tell us we have a runoff event going on down here and our treatment plant flows are going up and I can look at the meter data right away. I can look out the window and see what kind of weather we have going on and then look at the meters and see what kind of results we are getting in the sewer system. It's a real helpful tool."
Stephl is particularly impressed with how well the wireless flow meter feature that sends the flow data via cell phone service works. Typically cell phone coverage is described as very sporadic with a lot of dead zones. He adds, "Every one of the six DDS meters have excellent cell reception and we have had no loss of data at all in an area that is notorious for poor cell phone service." Ian Morrison, Hach Flow Field Service Manager II, was involved in the installation. He adds, "One unique feature of this installation is the antennas. We used directional Yagi antennas on ten-foot poles for each site. This set-up allowed us to position the antennas for optimal reception and keep them above the snow line. Frawner Construction, the contractor on the project did a great job in fabricating and installing the antenna masts."
Currently Stephl Engineering is taking the raw sewer data and picking out individual storms, which in their area typically last two to three days. The data is broken down to try to determine where the water is entering the system and to determine if it is coming from the surface or possibly a groundwater impact. "We've got some constant flows that flow 24 hours a day as well and the meters have picked that up also. With a real dynamic population it's very difficult to figure out a true sanitary base flow so the meters helped us figure that out as well."
Large April rains combined with warm weather in Girdwood will melt snow quickly and can completely submerge the entire collection system. Stephl indicates that the snow in Girdwood has already begun to melt and he is looking forward to this being the first spring that they will have the DDS meters installed. Stephl adds, "From your rep that did a great job, everyone has come through. We are really happy!"
###