Assessing Hidden Dangers In Industrial Control Panels
Industrial control panels are the backbone of today's water and wastewater treatment plants.
May 1st, 2008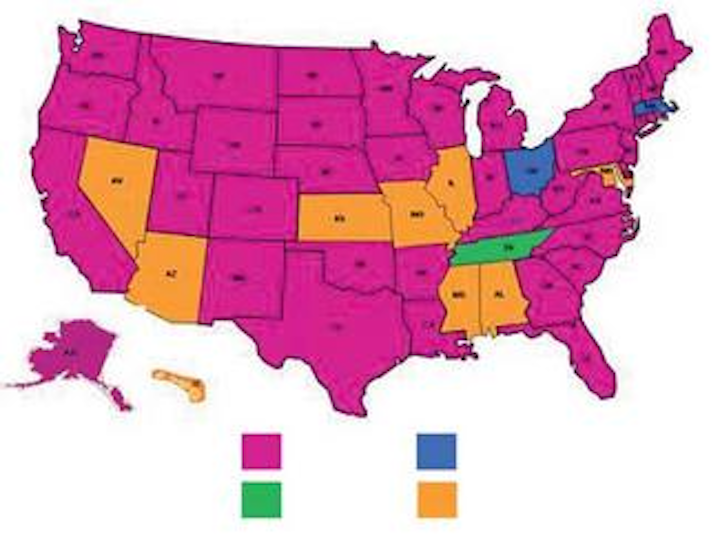 by Grant Van Hemert
Industrial control panels are the backbone of today's water and wastewater treatment plants. They can be found in lift stations, OEM-supplied equipment, or as main control system cabinets. Traditionally, industrial control panel design depended on several different articles in the National Electrical Code® (NEC). This resulted in confusion and disagreements. In 2005, NEC 409 was introduced to address this confusion.
According to the NEC 409.2, an industrial control panel is "an assembly of a systematic and standard arrangement of two or more components such as motor controllers; overload relays; fused disconnect switches; and circuit breakers and related control devices including pushbutton stations, selector switches, timers, switches, and control relays, with associated wiring, terminal blocks, pilot lights and similar components."
Industrial control panels are designed to handle a custom application with an enclosure that has one or more doors. When the enclosure is opened, an unobstructed area is available to house controls for multiple motors, valves, etc. Power and control signals are routed via dedicated wires.
NEC 409 is mostly calculations and references to other sections within the NEC. However, three sentences in section 409.110(3) require an industrial control panel to have a marked short circuit current rating (SCCR). Satisfying these requirements demands a major shift in industrial control panel design.
Short Circuit Current Rating
The SCCR is the amount of momentary energy that a device must withstand without compromising the physical integrity of the control panel. This is to protect workers near the closed panel from arc flash, or shrapnel. If the fault current is less than the device's SCCR, then the device should contain the energy. However, the device could sacrifice its functionality and may need replacing.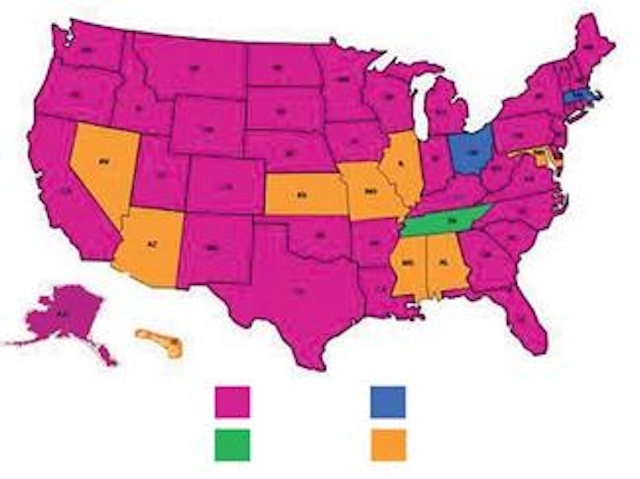 NEC Compliance Map
Current as of January 2008
Click here to enlarge image
The SCCR is different than the current rating of the device. The current rating is the continuous current that the device can handle without degradation of the anticipated life, or tripping, in the case of a circuit breaker. Every device has both ratings. Circuit breakers call this the amperage interrupting current (AIC) rating. The final SCCR of the control panel can be influenced by other factors outside of the actual components being examined.
Before NEC 409, it was unclear how to address SCCR in a control panel. Control panel designers might have been unaware of the topic, or may have used a variety of "rule of thumb" techniques. Often the result was a control panel with potential vulnerabilities. Vulnerable control panels are not what any operator wants. NEC 409.110(3) increases reliability by ensuring that a fault in the panel can only traverse through devices that can handle the current until a breaker clears. Therefore, if a 17,000 amp fault occurred downstream of the starter, then the starter must hold together until the circuit breaker can open and clear the fault.
The intent of the code is clear; but, how can control panel builders ensure they are in incompliance? NEC 409.110(3) says that a panel builder is responsible for marking the SCCR of his panel. While several methods exist to determine the rating, the code suggests UL-508A-2001 Supplement SB.
UL-508A
Underwriters Laboratories (UL) standard 508A is the UL standard for ensuring quality industrial control panel construction and satisfying the requirement of NEC 90.7. The code indicates that an inspector, at their discretion, is not obligated to examine third-party labeled panels. A full discussion of UL-508A is well beyond the scope of this article. However, Supplement SB is the short circuit guideline for that standard.
Supplement SB provides two basic methods for satisfying NEC 409.110(3). For the purposes of this article they will be referred to as "Straight-Line", and "Combination."
In the Straight-Line method, every component within a fault path has to be rated for the maximum available fault current. The Combination method uses groups of devices that have been tested together to achieve a rating. The Combination method allows for more economical choices than the Straight-Line method.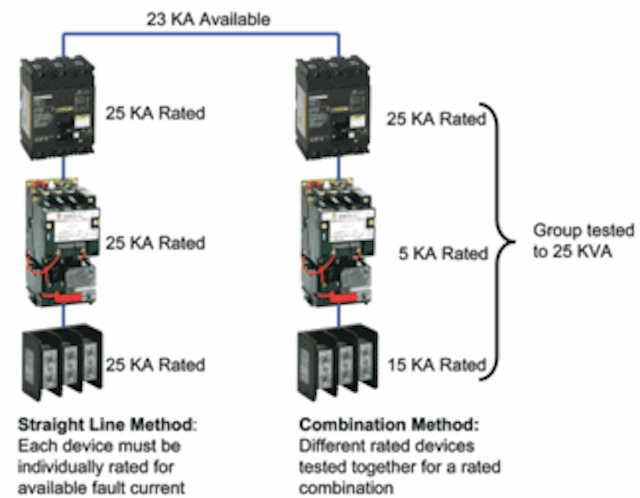 Click here to enlarge image
Combinations cannot be created without testing and approval by a third-party testing agency. Most panel shops are ill-equipped to determine a combination. Electrical equipment suppliers, like Schneider Electric, assist control panel builders by testing various combinations for use. The result is a simple tool to aid the designer. Schneider Electric's tool can be accessed via the Web by searching "Schneider Electric UL 508A Frameset Commitment."
Ultimate Liability
In summary, NEC 110.9 says that equipment installed must be able to withstand the available fault current. However, NEC 409.110 only requires panel builders to mark the panel. It does not say that they have to provide a panel sufficient for the fault current. According to NEC 90.4 the "authority having jurisdiction" (AHJ) is responsible for compliance with the code. NEC 100 says that the AHJ can be a governmental entity, or person responsible for the facility. Therefore, the facility must ensure that consulting engineers require each panel builder to adhere to NEC 110.9 when complying with NEC 409. To accomplish this, the contract documents need to address this, and the plans should have SCCR ratings for each location where an industrial control panel can connect to the facility's power distribution system.
Conclusion
While section 409 was added to the 2005 NEC, state and municipality adoption has occurred at different rates. Generally, when equipment is installed it only has to comply with the codes at the time of installation. This means that a control panel installed in 1984 only has to comply with the 1984 code.
However, successful lawsuits have been brought against building owners for not complying with current sprinkler codes in older buildings, setting a legal precedence. Therefore, a facility might want to create a proactive plan to address older control panels. A consulting engineer or well-qualified system integrator may have guidance on how to best proceed. More information also can be found at www.squared-water.com.
Compliance with NEC 409.110(3) will better enable industrial control panels to limit the damage from a fault, allowing municipalities to recover faster at a minimized cost, and better protect the health and safety of on-site personnel. WW
About the Author:
Grant Van Hemert is an applications engineer for the Schneider Electric Water Wastewater Competency Center. Van Hemert has over 12 years of water and wastewater experience. Previously he was a design and implementation engineer where he designed and commissioned automation and instrumentation systems dealing with aeration, screening, and clarification. Van Hemert, a licensed professional engineer in the state of North Carolina, can be reached at Grant.VanHemert@us.schneider-electric.com.