ACE11 "The World's Water Event"
WASDA and ACE - Why does an association of distributors and manufacturers display at AWWA's ACE event? What is the value? What role does its membership play?
Apr 1st, 2011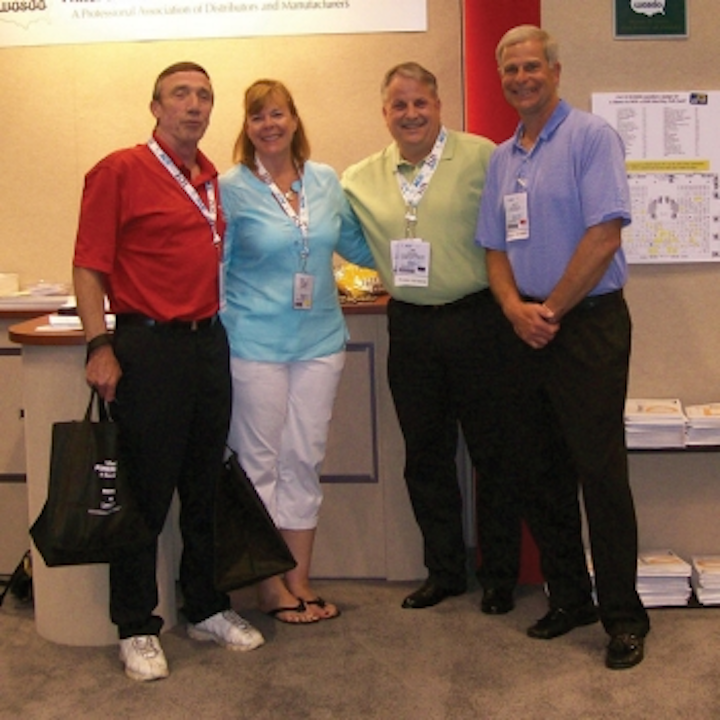 By Jim Fuller
WASDA and ACE - Why does an association of distributors and manufacturers display at AWWA's ACE event? What is the value? What role does its membership play?
Before we answer these questions, I think a review of waterworks history is in order. From the time mankind first developed the concept of purposely acquiring good drinking water, manufactures have been inventing products to transport, purify and protect the public water supply. As the population of the United States has grown, so too has the demand for better drinking water and distribution networks. Getting products quickly to expanding markets over greater distances created the need to establish a network of distribution companies to meet demands for a growing group of consumer and water supply companies. Early on, distributors provided services, product support and training, along with local inventory for these manufacturers. Over the years these needs have expanded to include fire protection, wastewater treatment, and water conservation.
In 1881, the 22 original founders of AWWA, representing water utilities in Illinois, Indiana, Iowa, Kansas, Kentucky, and Tennessee, joined forces. They recognized the need to work as an association and create an exchange of information pertaining to the management of waterworks, for the mutual advancement of both consumers and water companies, and for the purpose of securing economy and uniformity in the operations of waterworks. These fore-fathers set into motion the creation of an association and essentially defined its purpose.
In 1979 the Water and Sewer Distributors of America (WASDA) association was formed with the same basic interests. WASDA's mission was, and is, to strengthen and promote the distribution of water and wastewater products and services via local distribution. Our vision is to be a highly valued resource for distributors and manufacturers in North America.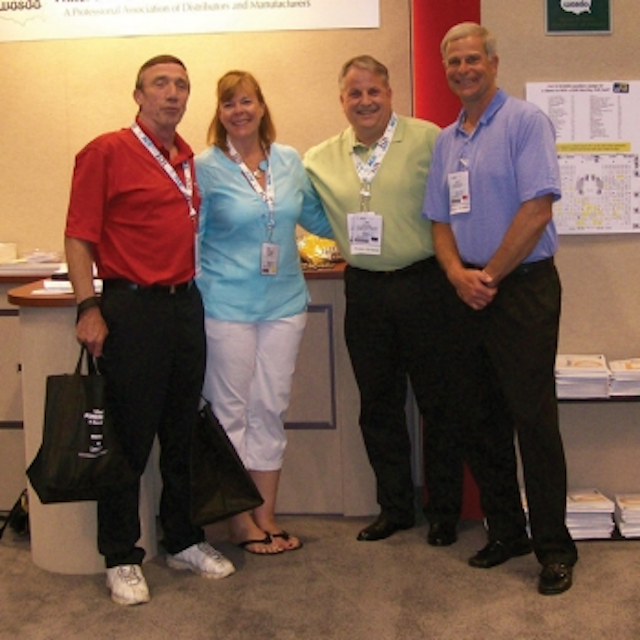 Michael and Elaine Dooley, Jim Fuller and Jack Schaller in the WASDA booth at ACE10.
Today, WASDA is comprised of more than 150 distributors and manufacturers of waterworks and wastewater products. Distributor members provide that valued link for the manufacturing members by making their products available to local markets. Additionally, this link provides sales support, service and training for distributed products.
As an association, WASDA brings together many leaders of the waterworks community for the common purpose of supporting the industry. As members of AWWA, many of WASDA's manufacturing members have been providing products and services through local distributors to states, municipalities and water districts for more than 100 years.
Our members continue to meet the demand of consumers and water utilities throughout North America. From specifiers and contractors, to municipalities and water districts, the demand is growing for safer water, better infrastructure, more capacity, higher conservation, lower cost and increased product knowledge. All together these demands can be overwhelming for the local water companies and cause increased pressures on their ability to keep up with an ever-changing business environment, not to mention the stress of the current economic climate, government regulations, and need to have quality products on a just-in-time basis.
As we enter 2011, the need continues to increase for local distributors with inventory available to meet demand, provide solutions for problems, and maintain relationships with quality manufactures. Going forward, WASDA and its members will be an essential link for greater success and become more valuable than ever.
So, why display at ACE 2011? "The World's Water Event" which is AWWA's ongoing theme for ACE. This event brings together many of the worlds water professionals, municipalities, and water districts for education, certification, and product training. AWWA's ACE event is the most comprehensive water conference within North America.
For the past three years, Water and Sewer Distributors of America has maintained a booth at AWWA's ACE event in support of our manufacturing members and their products. Add this to the thousands of water professionals attending, many are customers of WASDA members, it is clear we should participate.
Please stop by our booth in Washington, learn more about the power of distribution and see how you may be able to win a free iPad!
WW
About the Author: Jim Fuller of Coburn Supply Co. is WASDA Treasurer and Marketing Committee Chair.
More WaterWorld Current Issue Articles
More WaterWorld Archives Issue Articles