Water Connections: Concrete Waterproofing in Bend, Oregon
Aug 16th, 2019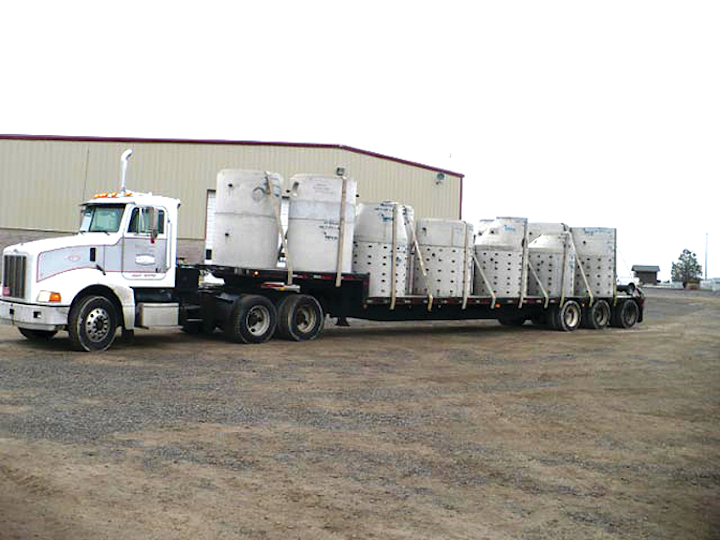 On paper, Bend, Oregon's $3.8 million North Area Sewer Improvements project seems like a routine, albeit very large, effort to update aging sewer infrastructure. However, the rebuild and rehabilitation efforts are driving change to some conventional practices.
The project includes the culmination of a five-year effort to resolve a microbial-induced corrosion (MIC) problem caused by hydrogen sulfide gas in the sewer system and especially at the manholes.
Throughout the project, Joe Floyd, owner of Joe Floyd & Sons, a leading precast concrete manufacturer in the Northwest, took on a principal role in finding a practical and high-performing answer to the problem.
"We were looking for alternatives to new city and county specifications for the manufacture and installation of sewer manholes," Floyd said. "The challenge has been to find an effective solution that's affordable, easily installed and locally accessible. That's where crystalline waterproofing entered the picture."
Xypex can be incorporated into any lift station or concrete structure to be installed in an area with potential MIC issues.
By using Xypex crystalline waterproofing instead of the polymer-­coated systems, the City of Bend has saved thousands of dollars on every manhole. WW
 Xypex Crystalline Technology for waterproofing concrete is specified and used on thousands of projects around the globe. Learn more at www.xypex.com.