WEFTEC.19 Show Preview
The 2019 Water Environment Federation Annual Technical Exhibition and Conference (WEFTEC.19) — considered the largest annual water quality event in the world — will take place Sept. 21-25, 2019, at the McCormick Place, Chicago, Ill.
Sep 12th, 2019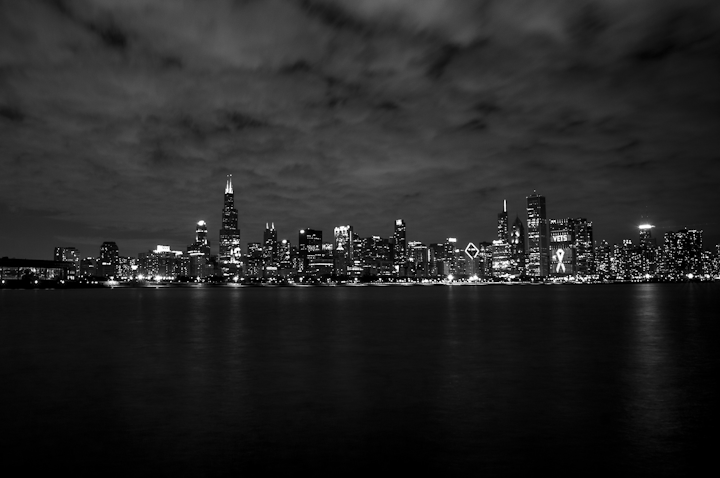 The 2019 Water Environment Federation Annual Technical Exhibition and Conference (WEFTEC.19) — considered the largest annual water quality event of its kind in the world — will take place Sept. 21-25, 2019, at McCormick Place, Chicago, Ill.  
This is the event's 92nd year in operation, and with a wide range of programming topics to cover and events to attend, there is something for everyone in the water sector. More than 20,000 people register for the event each year. Attendees travel from all corners of the globe to meet with thought leaders and attend technical sessions — in fact, more than 3,000 registrants from more than 80 countries attended the event last year.
This year, WEFTEC's theme is ReGeneration Workforce, with the goal to work together to "regenerate and reinvigorate the water workforce, providing solutions for workplace development, diversity and inclusion in the water sector."
Programming will kick off on Monday, September 23, at 8:30 a.m. with the Opening General Session, featuring a keynote presentation form Dr. Lera Boroditsky, an associate professor of cognitive science at the University of California, San Diego. Boroditsky will discuss workforce development, diversity and inclusion as it relates to the water industry. She will share her research into how differences in language can shape the way individuals think, perceive and respond to each other, and improve the way we work together.
Additional event programming includes a wide range of topics for everyone in the water industry, including: collection systems (management, operations and maintenance, infrastructure, overflow reduction, wet weather planning, watershed approaches, and regulations); energy conservation and management (resource recovery, combined heat and power, biogas optimization); membrane technologies (application in wastewater and water reuse, innovations, enhanced performance, regulatory compliance); plant operations and treatment (innovations, technologies, processes, and proven solutions in water and wastewater treatment, including nutrient removal and odor control); regulations (CMOM/SSO rules, TMDL/watershed rules, nutrient trading, and NPDES Phase II); and more.
Facility tours give attendees an opportunity to get up close and personal with special projects and sites in the host community. Some attendees may also earn contact hours for participation. Tour sites include the Calumet Water Reclamation Plant, TARP Pumping Station and Thornton Composite Reservoir; Terrence J. O'Brien Water Reclamation Plant; Fermi Lab; Goose Island Beer Company Fulton Street Brewery; and Revolution Brewing Kedzie Production Facility; among others. There is an additional fee and separate registration required for these tours. Visit weftec.org/facility-tours for more information.
In the exhibit hall, companies from across the globe will present their technologies and services. This is the ideal place to meet with vendors and other industry members to solve complex problems and brainstorm solutions. The eighth annual Innovation Pavilion, located in booths 7947, 8048, 8240 and 7739, is the place to find the latest water sector innovations and provides access to the leaders and the technologies making it all happen. WEF has partnered with BlueTech Research and Imagine H2O to present the Innovation Pavilion and Theater to showcase water technologies of the future.
Other highlights of the event include the WEFTEC Discovery Zone and Pure Water Brewing Innovation Neighborhood, featuring a beer garden serving samples of beer brewed with recycled water, and kiosks from startups driving innovation in the water sector.
Additionally, as the show has continued to grow in international scope, the WEFTEC Global Center is the place where, on the show floor, international trade delegates can be matched with U.S. exhibitors. Among the various networking opportunities, the Global Center also provides multi-language translation services, an international buyer program and international reception. Trade delegations attending this year include members from Australia, China, India, Japan, South Africa, Spain and more.
Finally, don't miss the 32nd annual Operations Challenge, where teams of wastewater collection and treatment operators compete in a series of tests showcasing their precision, speed and safety. The Operations Challenge is ongoing, Monday and Tuesday, September 23-24. Visit weftec.org for a list of participating teams, as well specific events and times.
The following pages contain a sneak peek at some of the products and services that will be on display in the exhibit hall. For more information, visit www.weftec.org. WW

Treatment chemicals
Force Flow is a leading manufacturer of chemical monitoring and control systems for chlorine, sodium hypochlorite, fluoride, polymer and all other chemicals used in water and wastewater treatment. Weigh scales for cylinders, ton containers, drums, day tanks, and bulk storage tanks. Monitor level, usage and feed rate.
Force Flow Scales
www.forceflowscales.com
Booth 2621


Emergency shutoff
Halogen Valve Systems is a leading manufacturer of electronically actuated emergency shutoff systems for chlorine and sulfur dioxide 150 lb cylinders and ton containers. The controller receives a signal from a leak detector or panic button and instantly sends a signal to the actuators, closing all valves within seconds.
Halogen Valve
www.halogenvalve.com
Booth 2620

Chopper pumps
Improve water quality with Vaughan Company's self-­priming chopper pump (handling heavy consistencies without plugging or dewatering of the solids) and the popular Vaughan conditioning pump (submersible chopper pump mounted on a portable stand with a high-velocity mixing nozzle).
Vaughan Company
www.chopperpumps.com
Booth 1017

Metering solutions
Badger Meter offers one of the broadest product portfolios for the water and wastewater industry. Solutions range from ultrasonic, electromagnetic and vortex meters to advanced metering software and improve the efficiency and reliability of your operations. 
Badger Meter
www.badgermeter.com
Booth 1920 


Piping
HOBAS pipe is suitable for virtually every installation method of new construction and rehab. The centrifugally cast, fiber-reinforced, polymer mortar pipe is inherently corrosion resistant. Key applications are sanitary and storm sewers, other corrosive environments and potable water. Pressure and gravity pipe diameters range from 18 to 126 inches.
HOBAS Pipe
www.hobaspipe.com
Booth 1021

Corrosion prevention
In business for over 136 years, Denso North America is a leader in corrosion prevention products. Denso manufactures a full line of primers, petrolatum tapes, mastics, outerwraps, epoxies, tank and pipe coatings and linings for the water and wastewater industry to protect your valves, fittings and pipes.
Denso North America
www.densona.com 
Booth 3664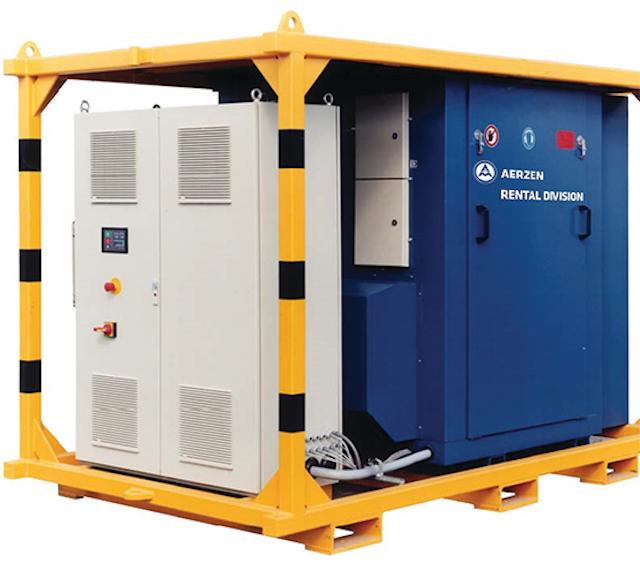 Air rental solutions
Aerzen Rental specializes in temporary oil-free blower and compressor solutions under 50 PSIG. A more efficient solution than renting plant air compressors, Aerzen Rental specializes in emergency response and long-term capital avoidance. Aerzen Rental provides best-in-class packages engineered for aggressive rental environments with on-board VFDs, remote monitoring, and outdoor builds with sound attenuating enclosure as standard. From rental units for immediate deployment in the event of a production failure or shortfall to operational leasing and contracting, Aerzen Rental is your expert partner.
AERZEN USA
www.aerzenrentalusa.com
Booth 862
Scales, feeders
Scaletron Industries is a leading manufacturer of corrosion-resistant scales and volumetric feeders designed for weighing, dispensing and monitoring the usage of chemicals in water treatment, wastewater treatment and industrial applications. Products include 150 lb and Ton Cylinder Scales; Drum, Tank, Platform and IBC Tote Scales; Spill Containment Scales; and Volumetric Screw Feeders.
Scaletron Industries
www.scaletronscales.com
Booth 5248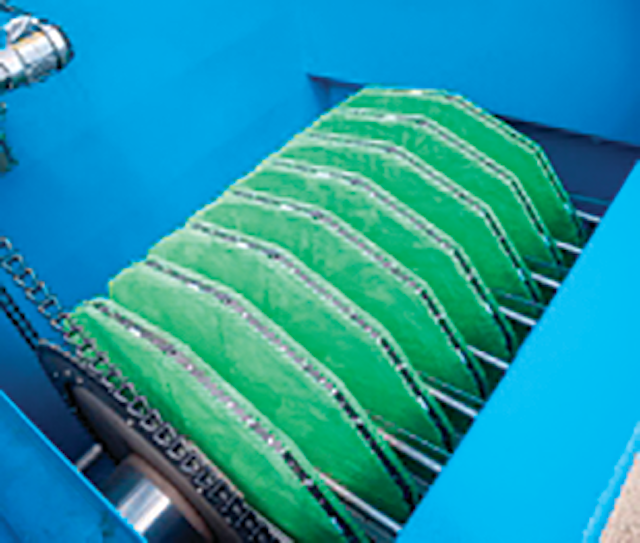 Cloth media filtration system
The new AquaStorm™ cloth media filtration system from Aqua Aerobic is an effective solution for CSO, SSO and stormwater applications due to its proven removal efficiencies and high quality effluent, even under varying influent conditions. The AquaStorm system utilizes a disk configuration with three zones of solids removal to effectively filter wet weather flows without the use of chemicals. The system is designed to handle a wide range of flows in a fraction of space compared to other treatment methods.
Aqua-Aerobic Systems Inc.
www.aqua-aerobic.com
Booth 2234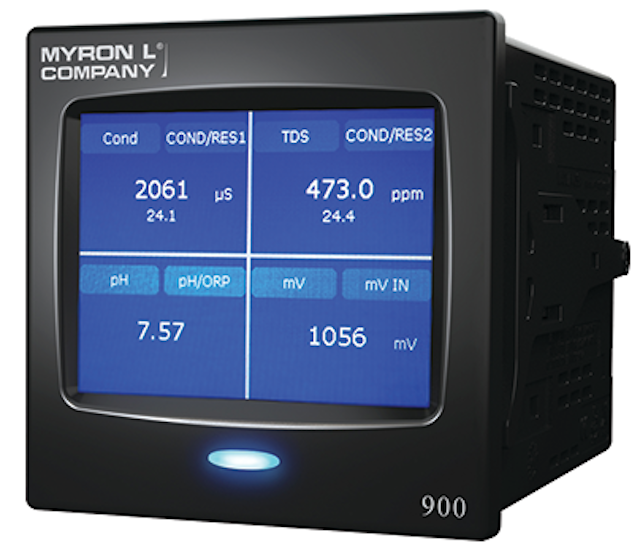 Monitor/controller
Myron L® Company's new 900 Series Monitor/Controller combines flexibility, accuracy and reliability. Its 3.5" resistive touchscreen and intuitive graphical user interface make it simple to use. Measurement capabilities include: conductivity, resistivity, salinity, TDS, pH, ORP, temperature, mV, flow, and % rejection. It includes a 4-20 mA input and a variety of outputs: 0-10 VDC recorder output, relay output, alarm output, and optional outputs for 4-20 mA, RS-485, 2 additional relays, and 1 additional alarm output.
Myron L® Company
www.myronl.com
Booth 8327

Valves
Flomatic® Corporation is a diversified valve manufacturer of water and wastewater valves. These high quality water valves are available in a wide range of sizes and materials and are specifically designed for the municipal, industrial, domestic and irrigation markets. Flomatic® Corporation is a company committed to preserving and improving the environment while producing products that meet the most stringent safety and health standards. Flomatic® Corporation introduced the industry's first unleaded bronze ENVIRO CHECK® in 1996, which has been recognized as an acceptable material for California Prop 65.
Flomatic
www.flomatic.com
Booth 8239
Rotary damper drives
Group 11 rotary damper drives and actuators offer the benefit of a total control package, utilizing reliable electronics to match the speed and precision of your process instrumentation. Standard Group 11 modulating drives are equipped with Beck's Digital Control Module (DCM), which controls the position of the drive according to the input signal it receives. A position feedback signal is delivered to the DCM from the position-­sensing device. This signal is continuously compared to the demand input signal. A change in the input signal results in an immediate repositioning of the drive to balance the two signals.
Harold Beck and Sons
www.haroldbeck.com
Booth 8315 
Oxygen, ozone injection systems 
Eliminate FOG, corrosion and odor with Anue's cost-effective oxygen and ozone injection systems with remote digital telemetry. Treat municipal wastewater without expensive, messy and toxic chemicals. Anue Geo-Membrane systems provide effective odor control and are customizable to fit virtually any sized opening, from a small manhole cover to a large wastewater pool.
Anue Water Technologies 
www.anuewater.com
Booth 5224

Water intelligence platform 
Centrex obtains data from any access point along the pipe, including sensors, meters and valves, to display important information about pressure, flow, leakage, chlorine and pH. Mueller machine learning technology transforms data to provide utilities with insight into the health of their distribution system in order to make informed operational and maintenance decisions. Mueller fire hydrants are used to house communications equipment, eliminating the need for expensive infrastructure installed on the property of other utilities.
Mueller Water Products 
www.muellerwaterproducts.com
Booth 1042 
Piping system
Asahi/America's Chem Proline® Advanced PE piping system for water treatment is made from a specially formulated polyethylene (PE) resin designed to handle the most aggressive chemical applications and is NSF 61-G certified. Chem Proline® is a complete system that includes pipe, fittings, valves and accessories. It is UV resistant, can be installed above or below ground, and is thermally fused using butt, socket or electrofusion joining methods, which eliminates leak paths at the joints. Its superior properties make it the only polyolefin material able to handle certain chlorinated services like sodium hypochlorite, sodium hydroxide, caustic soda and low centration acids.
Asahi/America
www.asahi-america.com
Booth 8104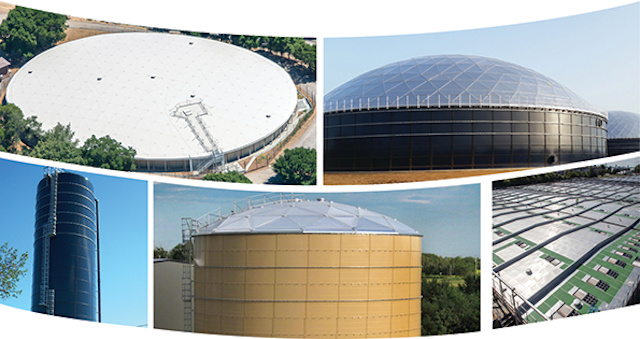 Tanks, covers
CST Industries Inc. has installed over 350,000 tanks and 19,000 covers in over 125 countries worldwide. CST is home to world-class brands including Aquastore®, TecTank™ and OptiDome®. CST's aluminum domes, flat panel covers, and reservoir covers are versatile enough to permit a wide range of accessories important to the water and wastewater industry. They provide the strength, durability, odor control and protection characteristics unavailable in steel, plastic, fabric or any other materials of construction. CST tanks are available in bolted and welded designs, capacities of 4,000 to 6,000,000+ gallons, and in-ground, standpipe or elevated configurations.
CST Industries
www.cstindustries.com
Booth 3208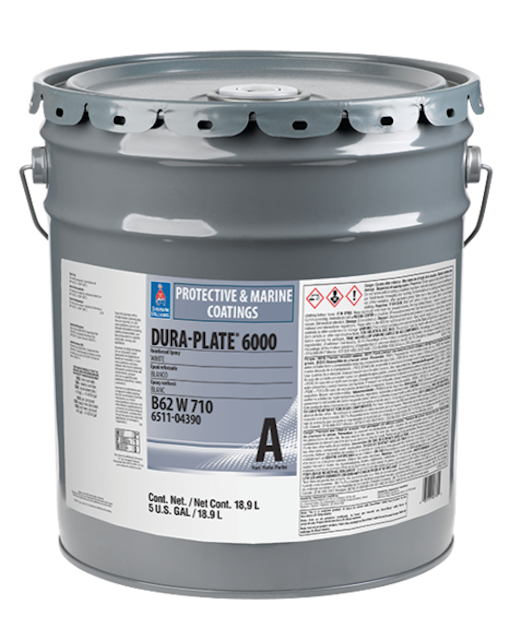 Reinforced epoxy lining
Sherwin-Williams Protective & Marine Coatings offers Dura-Plate® 6000, a 100% solids, high-build, high-strength, reinforced epoxy lining for concrete and steel in severe wastewater service environments. The durable lining delivers time and cost efficiencies with fast return-to-service times and the option for single-leg application. It also features extremely low permeability and excellent chemical resistance to extend asset lives.
Sherwin-Williams Protective & Marine Coatings
protective.sherwin-williams.com
Booth 4060
Double wall tanks
Assmann Corporation of America's double wall tanks are designed for primary and secondary containment of hazardous and corrosive chemicals in one unit in capacities from 20 to 8,850 gallons. The company's patented Full Drain Outlet (FDO) assemblies for tanks of 2,500 gallons and larger allow tanks to drain without the need for mechanically installed nozzles. Assmann offers a full line of corrosion- and chemical-resistant tanks and containers constructed from crosslink or linear polyethylene, including vertical, horizontal and conical, and other double wall tanks, secondary containment basins and chemical feed stations in capacities ranging from 40 to 12,000 gallons.
Assmann Corporation of America
www.assmann-usa.com
Booth 4457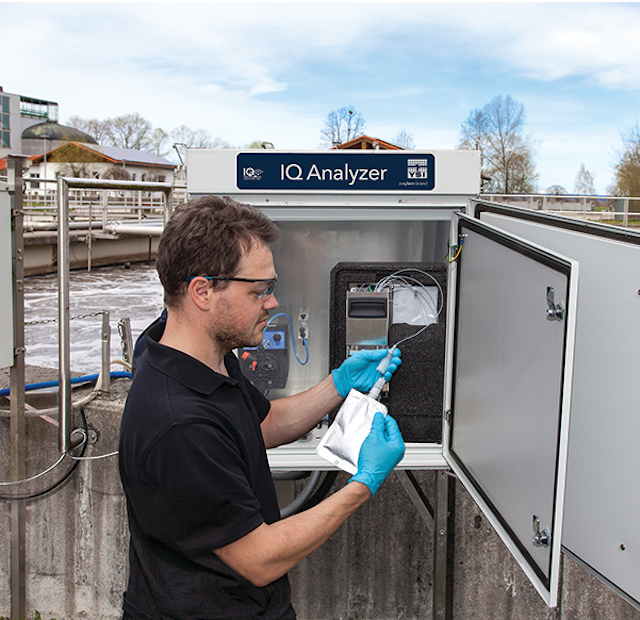 Analyzer platform
YSI, a Xylem brand, is a leading provider of continuous monitoring instruments for municipal wastewater treatment facilities. The company is expanding its IQ SensorNet solution with the release of a new analyzer for wastewater process monitoring and control. The Alyza PO4 continuously measures orthophosphate, is available as a single or dual channel and features a revolutionary mixing valve that significantly reduces reagent consumption and maintenance requirements, lowering the overall cost of reliable data.
YSI, a Xylem brand
www.ysi.com
Booth 1248
Water services
Endress+Hauser has a wide-range of products, services, and solutions designed specifically with your water processes in mind. Company experts will be highlighting the latest measurement technologies and demonstrating how our preferred integration with Rockwell Automation control systems brings added value and efficiency to your full operation.
Endress+Hauser
www.us.endress.com/water
Booth 654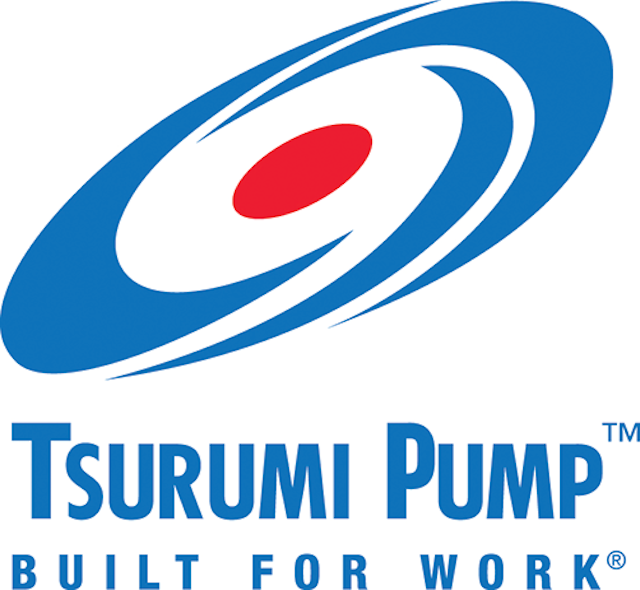 Submersible pumps
Tsurumi Pump is a submersible pump manufacturer that supplies a variety of pumps worldwide for mining, construction, water features, sewage bypass, dewatering, wastewater treatment, and more. Tsurumi Pump also manufactures process equipment used in wastewater treatment applications throughout the world. Tsurumi will be showcasing these products at WEFTEC.
Tsurumi Pump
www.tsurumipump.com
Booth 3931

Flow control
Solving demanding flow control applications has been the driving force behind Red Valve since 1953. The company remains dedicated to exceeding customer expectations with proven, creative valve products and engineering services founded on unmatched elastomer design and manufacturing experience.
Red Valve Company
www.redvalve.com
Booth 2812
Sewer blockage predictor
ADS' Blockage PREDICT, part of the all-new cloud-based PRISM software, enables operators to see a developing sewer blockage weeks before becoming an issue. The ECHO level monitor provides continuous remote-site data. Communicating through the high reliability LTE CAT-M1 network to PRISM, Blockage PREDICT analyzes and recommends action. Operators benefit using actual, real-time site conditions to drive, schedule and reduce cleaning up to 80% while gaining 24/7 safeguards against SSOs. ECHO is a second-generation level monitor, packed with advancements yet costing 30% less than older, less-capable systems.
ADS Environmental Services
www.adsenv.com
Booth 2025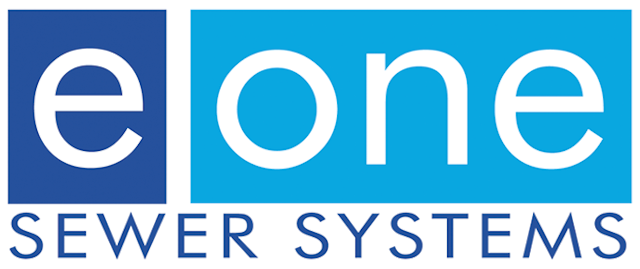 Sewer monitoring
E/One Sewer Systems, a leader in pressure sewer technology, is excited to exhibit at WEFTEC 2019! New products that are changing the landscape of pressure sewers will be on display. Drop by for a demo of E/One Sentry Advisor 2.0, the most in-depth monitoring system on the market.
Environment One Corporation
www.eone.com/sewers
Booth 831

Filtration systems
Hydrotech (by Veolia Water Technologies) is a market leader with over 30 years of experience in providing filters with unmatched quality and a proven track record of more than 10,000 filters sold all over the world. At WEFTEC 2019, the company will introduce its latest innovations in Hydrotech Discfilter technology with an exceptional increase in filtration capacity in a smaller footprint.
Veolia Water Technology
www.veoliawatertech.com
Booth 3631
Ultrasonic flowmeter
KROHNE's OPTISONIC 7300 biogas version is ideal for methane gas applications in wastewater treatment facilities. The 2-beam ultrasonic flo­wmeter provides excellent long-term measurement stability and repeatability. Now Class 1, Div. 1 approved, it delivers high performance over a wide bi-directional flow range of ± 30 m/s (± 90 ft./s) with 1% accuracy. It comes standard with titanium for optimized signal processing in challenging applications. Stainless-steel transducers are available on request. Built for long-term use, the OPTISONIC 7300 biogas flowmeter features a maintenance-free, full-bore flow sensor with no moving parts and robust construction with no exposed cables. The converter features a variety of measurement diagnostics and available methane content output.
KROHNE 
www.krohne.com
Booth 4415
Lift station controls
Gorman-Rupp's Integrinex™ Advanced lift station controls are custom engineered to meet your unique system requirements. Now, when equipped with new FloSmart™ technology, the Integrinex Advanced control system can detect a pump obstruction and run a cleaning cycle until the debris clears. When the cycle is complete, the pump is ready to return to normal operation. FloSmart helps maximize uptime while reducing maintenance costs.
Gorman-Rupp Pumps
www.grpumps.com
Booth 1231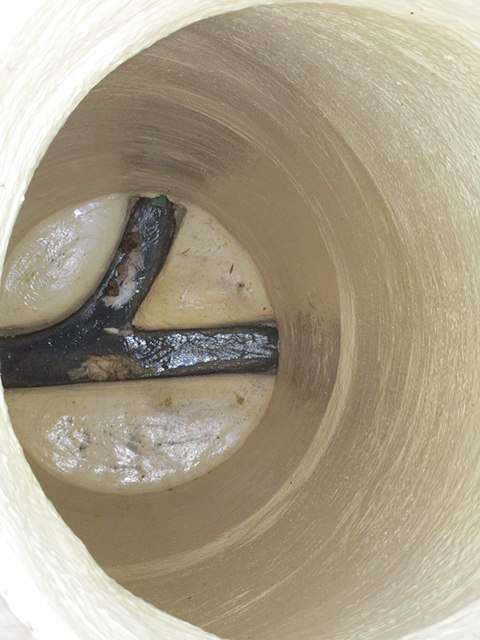 Protective coatings, linings
Sauereisen continues to innovate with materials and application methods for the municipal wastewater industry. For over 35 years, Sauereisen has earned a solid reputation in the restoration and protection of wastewater infrastructure. Sauereisen's SewerGard 210 family of protective coatings and linings are formulated to provide outstanding corrosion resistance and extend the longevity of underground infrastructure such as manholes and lift stations.
Sauereisen Inc.
www.sauereisen.com
Booth 1922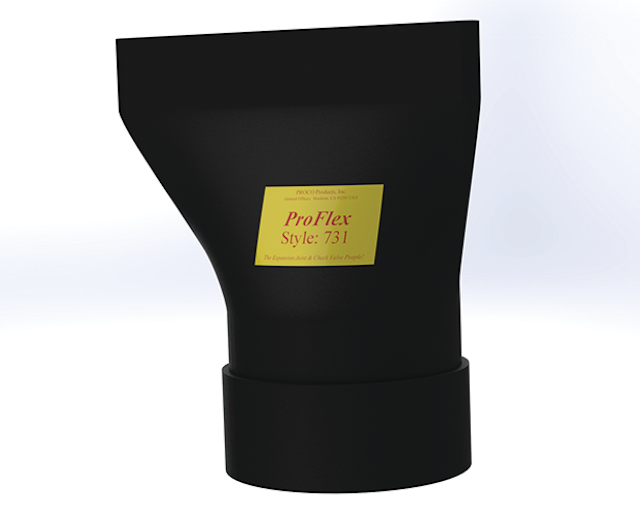 Check valves
Proco Style 711/731ProFlex™ check valves are engineered for installation onto pre-existing pipelines where the outfall invert is close to the floor of a manhole or outfall. Its "low-slope" design allows the valves to be engineered into the pipe layout with little concern for outfall clearance.
Proco Products
www.procoproducts.com
Booth 4227
Service solutions
Industrial Service Solutions LLC (ISS) offers a broad set of service value propositions for critical-to-process equipment across a wide variety of industries, such as pulp and paper; petro­chemical; tire and rubber; oil and gas; power generation; cement; metals and mining; water and waste­water; and other industrial and commercial markets. Our portfolio of diverse brands spans across the nation. We are committed to investing in the capabilities and expertise our clients rely on. We know your plant can trust all of the ISS companies to provide reliable, exceptional, and safe service. 
Industrial Service Solutions LLC 
iss-na.com
Booth 7443


Cutting systems
ICS Diamond Tools & Equipment is a leader in designing safe and high-performing industrial cutting systems. ICS Power Cutters outfitted with PowerGrit XL (our newest diamond chain technology) is designed to cut utility pipe, especially in the trench. Get your job done faster and safer with ICS.
ICS Diamond Tools & Equipment
icsdiamondtools.com
Booth 6124