Xylem awarded contract with City of Caldwell, Idaho
The system will help remove total suspended solids (TSS) and particulate associated phosphorus from the wastewater.
Jun 2nd, 2016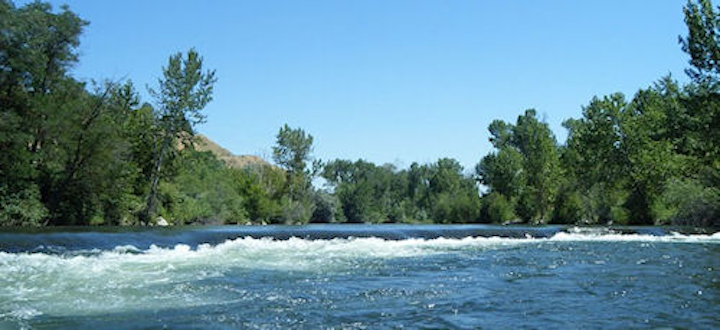 CALDWELL, IDAHO, June 02, 2016 – Xylem has secured a contract worth USD $1.9 million from the City of Caldwell in Idaho to add an advanced wastewater filtration system to the city's existing wastewater treatment facility. The inclusion of tertiary filtration technology will enhance the treatment of wastewater effluent being discharged into the Boise River by removing suspended solids and ensuring that the facility can meet stricter regulations.
Brent Orton, Public Works Director, City of Caldwell said, "We are working to ensure that the local community and downstream users can enjoycleaner and better quality waters, as efficiently as possible. The Boise River is protected for cold water aquatic life including salmon spawning and it is a big attraction for recreation. Xylem's filtration system will help to remove fine particulate matter and improve the quality of water that is discharged back into the river, which is one of our community's and state's most valued natural resources."
The Xylem-designed solution includes Leopold Type S underdrains with I.M.S 1000 media retainers, backwash water troughs and engineered filter media including sand and anthracite. The system will help remove total suspended solids (TSS) and particulate associated phosphorus from the wastewater.
Matt Schomaker, North American Technical Sales Manager for Xylem said, "This solution is an example of the many readily-available advanced technologies that we develop to help protect and sustain our precious water systems. We are proud to be working with Bowen Collins and the City of Caldwell to safeguard the Boise River."
The project commenced with a 12 week pilot during which the Xylem team is working closely with the City and Bowen Collins to test four different media configurations and finalize the design of the filtration system.
Construction will begin in Q4 2016 with the upgraded system due to be operational in Q4 2017. The system will be built to handle an average daily flow of 8.5 million gallons per day (MGD) and peak daily flow of 16 MGD.
About Xylem
Xylem (XYL) is a leading global water technology provider, enabling customers to transport, treat, test and efficiently use water in public utility, residential and commercial building services, industrial and agricultural settings. The company does business in more than 150 countries through a number of market-leading product brands, and its people bring broad applications expertise with a strong focus on finding local solutions to the world's most challenging water and wastewater problems. Xylem is headquartered in Rye Brook, New York, with 2015 revenue of $3.7 billion and approximately 12,500 employees worldwide. Xylem was named to the Dow Jones Sustainability Index, North America for the last four years for advancing sustainable business practices and solutions worldwide, and the Company has satisfied the requirements to be a constituent of the FTSE4Good Index Series each year since 2013.