Midwest City (OK) Water Resources Recovery Facility to open
The city engaged Black & Veatch, a leading global engineering, consulting and construction company, to lead project design.
May 10th, 2016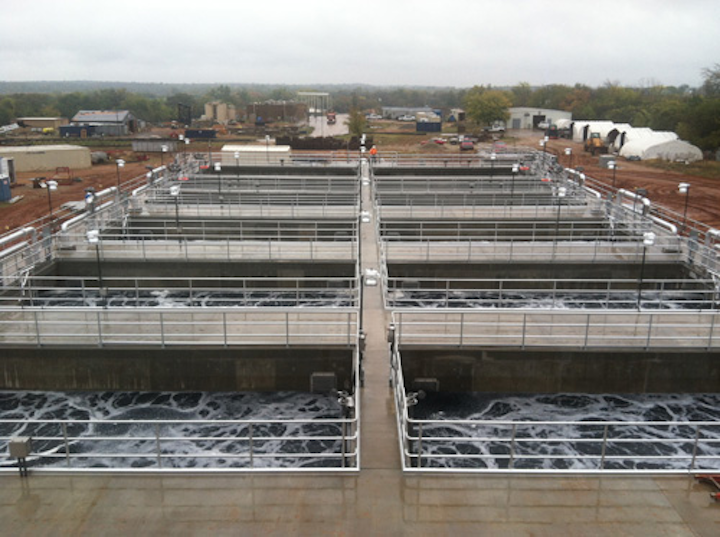 MIDWEST CITY, OK, May 10, 2016 -- Midwest City Water Resources Recovery Facility recently completed construction of their new facility, an upgrade of an old RBC system to an MBBR system, and will host a grand opening on Monday, May 16, from 10a.m – 12p.m. Back in January 2012, the city engaged Black & Veatch, a leading global engineering, consulting and construction company, to lead project design. After looking into many treatment technologies, Black & Veatch ultimately selected a Moving Bed Biofilm Reactor (MBBR) technology from World Water Works.
"Midwest City was faced with a municipal wastewater system that had not been upgraded in more than 25 years and with new nitrogen effluent permit limits along with having insufficient influent screening, existing rotating biological contactors (RBC's) which were a mechanical nightmare for the operations and service staff and a lack of a modernized computer system," said Chandler Johnson, chief technology officer at World Water Works. "It was certainly time for an upgrade and we were glad to be a part of the overall solution aiding in upgrading the facility to the latest in nitrogen removal technology."
With the MBBR system as the heart of the upgraded facility, World Water Works and Black & Veatch collaborated on all aspects of the installation. This included new systems feeding into the MBBR; a new headwork's building for screening of influent, a grit building upgrade for more efficient grit removal, and new clarifier equipment and primary sludge pumps.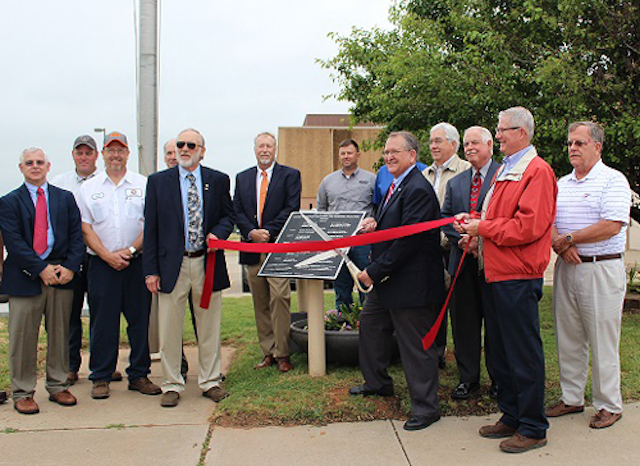 Midwest City's ribbon cutting ceremony.
Now fully operational, the new MBBR-based wastewater treatment facility in Midwest City is functioning at full capacity. The MBBR provides a number of key long-term benefits including more efficient and effective treatment of wastewater, improved clarity and quality of water discharged into the environment, reduction of the overall footprint of the facility and more allowed expansion to meet future needs. In addition, the system's operational simplicity and modern computer control system reduce the potential for breakdowns, facilitate faster repairs in the event of a problem, provide better monitoring of all processes, and maintain more effective wastewater treatment facility for many years to come.
About World Water Works
World Water Works is a leading manufacturer of specialized process and wastewater treatment technologies. With a focus on cost effective performance, flexibility, and durability, the company works alongside clients to create the most appropriate treatment solutions. Since its founding in 1998, the company's technology has cleaned more than 15 trillion gallons of water, facilitated the reuse of more than 2.5 trillion gallons and recovered millions of pounds of resources. For more information, visit worldwaterworks.com.
About Black & Veatch
Black & Veatch is an employee-owned, global leader in building critical human infrastructure in Energy, Water, Telecommunications and Government Services. Since 1915, we have helped our clients improve the lives of people in over 100 countries through consulting, engineering, construction, operations and program management. For more information, visit www.bv.com.