Case Study: Flowfinity mobile apps streamline field service at LA. wastewater plant
The team selected Flowfinity because they wanted a more flexible, user-friendly and mobile-first solution for field service management that was completely customized to the way that they did business.
Feb 16th, 2016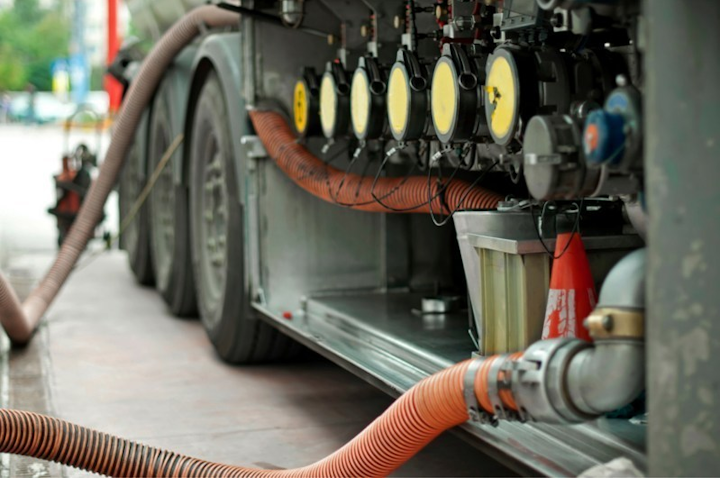 Louisiana, Feb. 16, 2016 -- Ascension Wastewater Treatment is Louisiana's largest privately owned sewer utility company, servicing 15,000 customers. The field service company was using a packaged work order management software solution to manage its field service activities, but found that it was inconvenient to use and not suited closely enough to the needs of the staff.
The previous solution included iPhone apps for the field staff to use, but the apps were not user friendly. Field technicians could not look up past information or dispatch new work orders from their mobile devices, which created bottlenecks from having to contact the office throughout the day. At times they also had to skip over unnecessary information on various forms in the apps.
"The previous work order management application we were using had become slow and cumbersome," said Drew Pertuit, COO at Ascension. "I had to curtail the way I did business to the way that their program was."
When management would ask the software provider to modify the apps, they found that any requested updates were expensive and time consuming. "Anytime I wanted to make changes to the solution, I had to pay an exorbitant amount," said Pertuit.
Software Selection
To move forward, the management team wanted to take a mobile-first approach with a more flexible, user-friendly solution for field service management that was completely customized to the way that they did business.
Some of the key requirements Ascension had for a new field service management solution were:
Full dispatch capabilities from smartphones
Two-way information access that allows supervisors in the field to look up previously submitted work orders on mobile devices
Automated emails to notify appropriate personnel when certain tasks were completed or issues arose
User-friendly apps
A fully customized solution tailored to the company's needs with the ability to easily make changes to the solution when required
Data validation to ensure that all the required information was entered into work orders before submission
The company selected Flowfinity, flexible enterprise mobile app software, along with Flowfinity Professional Services to configure a custom mobile work order management solution. Flowfinity was selected over other solutions because it was easy to use and could be built to reflect to specific business requirements.
"The reason I chose Flowfinity is they were the only software provider that customized the program to fit my needs," said Pertuit. "I wanted operators to be able to create work orders from their phones, and it was unique in the way that I wanted it to work. I wanted yes or no answers and time stamps, I wanted to ensure that all the required data was entered, and to be alerted if certain tasks did or did not happen."
The Solution
Ascension now uses Flowfinity to manage its daily operations. The staff at the office log incoming calls and dispatch work orders to field technicians, who record all of their work in Flowfinity apps on iPhones. Supervisors in the field also review the work being performed, and dispatch new work orders from the field.
"We keep track of everything that we do here in the company with Flowfinity," said Lauren Bankston, Utility Manager at Ascension. "Our Flowfinity solution is much more flexible than the previous work order management software we were using. It's tailored completely to what we need."
Results
Real-time management visibility of field operations
Better tracking of field service activity
Greater efficiency in the field and at the office
Streamlined dispatch operations
More accurate work order records
Money and time savings from agile app changes and updates
"Overall, Flowfinity has been very helpful for us," said Pertuit. "The ROI we achieved from time savings was quick."
Improved tracking of field service activities
The field service team at Ascension performs regular maintenance work and ad-hoc repairs to maintain wastewater treatment infrastructure in its service area. Now all of that work is dispatched and tracked in Flowfinity. Work orders are submitted from the field in real-time, allowing management to monitor the work being performed throughout the day.
"We use Flowfinity for all of our work orders out in the field, and when work is complete, our field technicians enter how and why the work was completed, including dates, pictures, and other critical information," said Bankston.
Streamlined dispatch operations
Often on regular maintenance visits, field technicians will find that additional work needs to be completed. Now, instead of contacting the office, relaying all of the necessary information and having the office dispatch a new work order, they can dispatch a work order directly from their smartphones. This saves time and effort and eliminates delays.
"If we have any mechanical issues that the operator sees when they go to the treatment plant that need to be fixed immediately, or if there is some other work needs to be done at the plant, they can make the work order themselves on their iPhone," said Bankston. "This was an important time saving feature for us."
Improved efficiency at the office
In the office, the staff is busy dispatching work orders, monitoring work orders that are being completed, pulling reports, and taking calls. Flowfinity has made those tasks more efficient, and provides more accurate and easily searchable service records.
"The new Flowfinity solution is more efficient. We have better records of all of our construction that has been done, and it's easier to keep up with reports that we have to complete," said Bankston.
With all of the service information now readily available, centralized and easy to search, it's more efficient for the staff to find records.
"If we get questions from either a regulating authority or a customer, we have better records to tell them what's going on," said Bankston. "We can find the logged calls a lot faster and more easily in Flowfinity."
Agile, customized solution saves time and money
Flowfinity is an agile, programming-free solution for automating business processes on mobile devices. Ascension was able to define their specific requirements for the solution, and have a fully customized solution built for them. This saves time for employees, as apps are customized to the way Ascension does business. It also saves money as changes to apps can be made easily without programming and instantly published.
"All of our forms in Flowfinity were made specifically for us, so it's better for our company. It's more flexible than our previous work order management software, and you can create exactly what you need in the forms," said Bankston. "The big thing is that anytime I want to add something to our Flowfinity solution, they really help us out."