WaterWorld Weekly Newscast: Sept. 15, 2011
Transcript of the Sept. 15, 2011, edition of the WaterWorld Weekly Newscast.
Sep 15th, 2011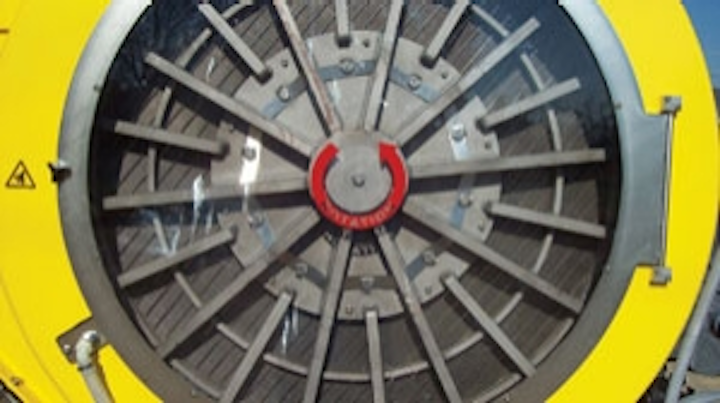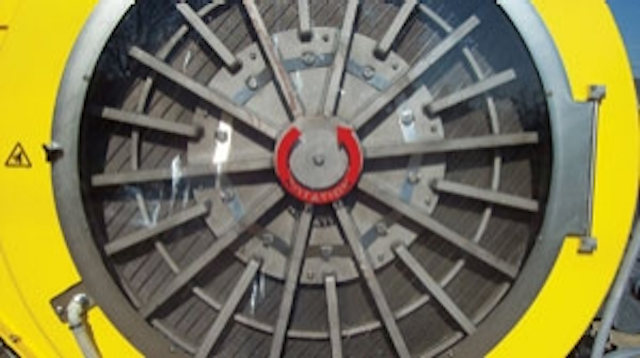 Click 'Play' to watch video.

The following is a transcript of the Sept. 15, 2011, edition of the WaterWorld Weekly Newscast.
Hi, I'm Angela Godwin, digital media editor for WaterWorld magazine, bringing you this week's water and wastewater news headlines. Coming up...
• Detroit ordered to comply with Clean Water Act
• Water infrastructure financing legislation garners support
• Rare algal bloom found in Anacostia River
• Still time to participate in VirtualH2O
• Air Force agrees to clean up groundwater at Superfund site
• Vietnam: Doosan donates seawater desalination facility
[story1]
U.S. District Judge Sean Cox has denied Detroit Water and Sewage Department's petition to dismiss a federal lawsuit dating back to 1977, which stipulated judicial oversight of the utility, citing DWSD's inability to carry out remediation plans.
Along with the denial of the petition, Judge Cox gave the department 60 days to develop a plan to comply with federal Clean Water Act regulations.
In his decision, the judge said that in the 34 years since the consent decree, DWSD has not been able to adequately address its compliance issues.
Fearing a takeover of the water and sewer utility, citizens urged the City Council this week to oppose any privatization plans.
City Council President Charles Pugh said he didn't think that would be an issue; rather the issue is how to come into compliance.
The deadline for the new plan is November 4th.
[story2]
Parkson CEO Zain Mahmood is the latest to lend support to H.R. 1802, the "Sustainable Water Infrastructure Investment Act of 2011," a bill that would exempt water and wastewater projects from existing volume caps on private activity bonds, thereby encouraging private investment in the nation's deteriorating water and wastewater infrastructure.
In a recent letter, Mahmood asked Florida Representative Alcee Hastings for his full support and co-sponsorship of the legislation.
Mahmood pointed out in his letter that other municipal ventures, such as airport, rail and solid waste disposal projects, already have been exempted from volume caps.
Allowing water and wastewater projects to receive the same treatment would "give municipalities the ability to leverage private capital in order to help close the $500 billion investment gap they face over the next 20 years," he said.
So far, a bipartisan group of 42 legislators have signed on to co-sponsor H.R. 1802.
[story3]
A black substance affecting a portion of the Anacostia River since mid-August has been found to be a rare algal bloom according to recent test results.
The algal bloom, known as a dinoflagellate, was likely caused by certain water conditions including temperature and nutrient levels.
It does not appear to have caused any stress to fish, birds or plants, and based on recent EPA inspections, the bloom is now about 75 percent dissipated.
[story4]
VirtualH2O, the water industry's completely virtual water conference and exhibition, took place on September 13th, delivering educational presentations and product exhibits to hundreds of water and wastewater professionals.
If you missed the live broadcast date, not to worry. VirtualH2O has been archived and will be available for the next 3 months, which means you can still access all of the conference presentations and visit exhibitors' booths.
For more information or to register, visit virtualh2oevent.com.
[story5]
The Air Force has signed an agreement with EPA and the Arizona Department of Environmental Quality to clean up Air Force-owned property at Air Force Plant 44, part of the Tucson International Airport Area Superfund Site.
The Air Force will work with the EPA and ADEQ to clean up groundwater there contaminated with volatile organic compounds and other chemicals.
The Air Force has been independently conducting clean up at the site for the past several years, but this formal agreement will provide for regulatory oversight and allow for assessment of penalties if the work is not completed or is inadequate.
Air Force Plant 44 is a Government-owned facility currently operated by a contractor, Raytheon Corporation.
[story6]
In international news, Doosan is donating a seawater desalination facility to An Bihn Island of Vietnam's Quang Ngai Province to help alleviate the area's severe shortage of potable water.
With no groundwater on the island, residents depend on collected rainwater or fresh water brought from the mainland. This has created chronic water shortages for the islands 500 residents.
The new facility will comprise two Reverse Osmosis Seawater Desalination Units, which will be able to produce 100 tons of fresh water per day.
Doosan will also build two power generators and fresh water containers.
Construction is expected to start this month and be completed by July 2012.
For WaterWorld magazine, I'm Angela Godwin. Thanks for watching.
###