WEFTEC.17 Show Preview
The 2017 Water Environment Federation Annual Technical Exhibition and Conference (WEFTEC.17) - considered the largest annual water quality event in the world - will take place Sept. 30-Oct. 4, 2017, at McCormick Place in Chicago, Ill.
Aug 1st, 2017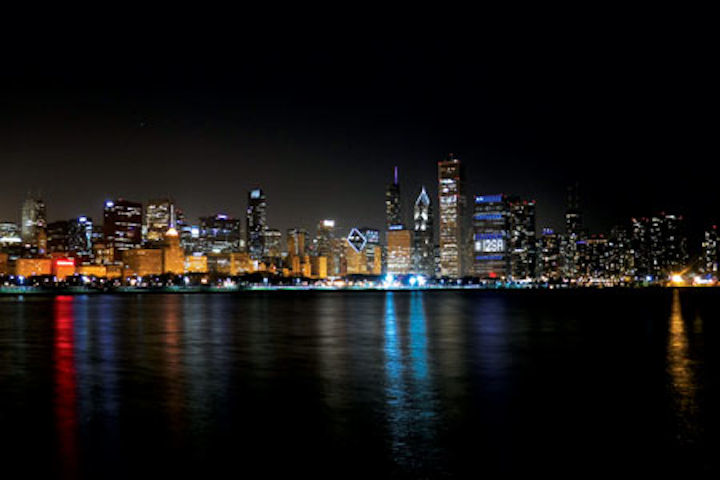 Show Preview Sept. 30-Oct. 4, 2017
Chicago, Illinois
The 2017 Water Environment Federation Annual Technical Exhibition and Conference (WEFTEC.17) - considered the largest annual water quality event in the world - will take place Sept. 30-Oct. 4, 2017, at McCormick Place in Chicago, Ill. This is the event's 90th year in operation, and with a wide range of programming topics to cover and events to attend, there is something for everyone in the water business.
More than 33,000 attendees are expected at this year's event, hailing from all corners of the water sector. Festivities will kick off on Oct. 2 with the Opening General Session, 8:30 a.m., in McCormick Place's Grand Ballroom. A new format for the event will bring elements of the Great Water Cities Session into the traditional kickoff.
Featuring WEF Executive Director Eileen O'Neill and 2016-17 WEF President Rick Warner, the program will include a keynote address from STEM educator Fredi Lajvardi, head of the winning university underwater robotics team that upset the top-ranked MIT team in 2004, a story that is now the subject of a bestselling book and two films. He has used his story to bring people from all walks of life into STEM fields.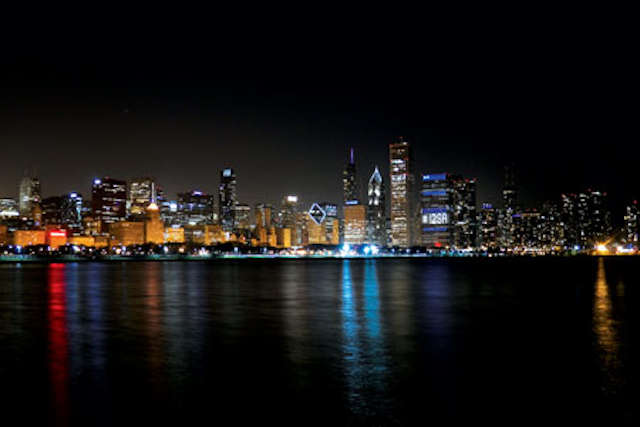 Also part of the opening ceremonies, a series of informal, engaging "WEFTalks" will be moderated by Tom Ferguson, vice president of programming for Imagine H2O. Participants represent different segments of the water profession.
Topics for this year's event programming include something for everyone in the water industry, including: collection systems (management, operations and maintenance, infrastructure, overflow reduction, wet weather planning, watershed approaches, and regulations); energy conservation and management (resource recovery, combined heat and power, biogas optimization); membrane technologies (application in wastewater and water reuse, innovations, enhanced performance, regulatory compliance); plant operations and treatment (innovations, technologies, processes, and proven solutions in water and wastewater treatment, including nutrient removal and odor control); regulations (CMOM/SSO rules, TMDL/watershed rules, nutrient trading, and NPDES Phase II); and more.
Companies from across the globe will present their technologies and services in the exhibit hall. This is also the ideal place to meet with vendors and other industry members to solve complex problems and troubleshoot solutions. The sixth annual Innovation Pavilion, located in booth 7739, again puts the spotlight on water sector innovation and provides access to the leaders and the technologies making it all happen.
The following pages contain a sneak peek at some of the products and services that will be on display in the exhibit hall. For more information, visit www.weftec.org.
Exhibit Floor Hours
Mon., Oct. 2 8:30 a.m. - 5:00 p.m.
Tues., Oct. 3 8:30 a.m. - 5:00 p.m.
Weds., Oct. 4 8:30 a.m. - 5:00 p.m.
Water treatment
Ixom Watercare, the manufacturer of MIEX ion exchange resins and drinking water pretreatment systems, has expanded its water and wastewater treatment solutions offering to include filtration, advanced adsorption and membrane-based applications. Ixom's Australia-based Water Treatment Systems group has been implementing comprehensive, novel, cost-saving treatment solutions for more than 10 years. Ixom Watercare has now brought that expertise and experience to North America.
Ixom Watercare
Industrial bearings
Thordon manufactures high-performance, long-lasting bearings that are oil- and grease-free to replace greased bronze bearings. The company's vertical pump bearings have proven performance in various industrial facilities, including power plants, water treatment, refineries, mining, agriculture and any industry moving water. Features include low life cycle costs, improved mean time between failure, and reduced equipment downtime.
Thordon Bearings
Aeration system
With more than 1.5 million installed horsepower, representing 9 billion hours of run-time, the Aqua-Jet® aerator from Aqua-Aerobic is a robust and reliable aerator for treating industrial wastewater. Explosion proof, high-efficiency motors capable of operating at 3-75 horsepower (2.2-56 kW) and heavy duty bearings and seals are standard. Applications include: chemical and petrochemical, refining, energy, pulp and paper, food and beverage, process water cooling, textile, and landfill leachate.
Aqua-Aerobic Systems
Hybrid valve
Blacoh Fluid Control is proud to announce the release of the Hybrid Valve™, the world's first combination pulsation dampener and back pressure valve. This patent-pending design combines the steady flow control of a pulsation dampener and the regulation of a back pressure valve to deliver the performance and functionality of both. As one harmonious unit, the Hybrid Valve™ takes up less space and has fewer leak points for improved functionality, maximum efficiency and lower maintenance costs for your metering pump system.
Blacoh Fluid Control
Wastewater treatment
ADI Systems is a world leader in industrial wastewater treatment and waste-to-energy solutions. The company's anaerobic and aerobic technologies reliably treat wastewater to help plants comply with environmental regulations and reduce costs. ADI Systems also offers technology to capture, treat, and utilize biogas as a source of renewable energy. Turnkey, design/build project delivery and technology packages are available for customers worldwide.
ADI Systems
Package filtration system
Hungerford & Terry's new H&T skid-mounted plug and play GreensandPlus System for removal of iron, manganese, arsenic, radium and hydrogen sulfide from water comes standard with electric activated butterfly valves, magnetic flow instruments, Allen Bradley PLC, state-of-the-art touch screen controls, and genuine GreensandPlus media.
Hungerford & Terry
Lift station
Gorman-Rupp's ReliaSource 8x9 Above-Ground Lift Station is a wastewater lift station with a smaller footprint and a budget-friendly price when compared with the larger stations in the company's line. ReliaSource lift stations not only include 100% genuine Gorman-Rupp pumps, controls, and enclosures but are also fully assembled and rigorously tested to operating conditions in Gorman-Rupp's state-of-the-art facilities. Every ReliaSource lift station is backed by a worldwide network of factory-trained distributors, reliable parts service, and a 60-month warranty.
Gorman-Rupp Pumps
Pumping solutions
Vanton Pump and Equipment Corp.'s pumping experts will be available to answer questions on how to best handle caustics, acids, chlorides, unknown waste/effluent streams and other aggressive and abrasive chemicals at WEFTEC.17. Constructed of injection molded, thermoplastic materials, Vanton's line of vertical and horizontal centrifugal pumps are inert to fluids across the entire pH range. The company will also feature its FLEX-I-LINER sealless, self-priming rotary pump.
Vanton Pump and Equipment Corp.
Check valve
The ProFlex™ 790 Low Headloss In-line Rubber Duckbill Check Valve from Proco is applicable for municipalities, airport runway runoff, railway washouts, highway flood damage prevention and odor control. The 790's unique design provides rapid dispersion of head pressures and with its low cracking pressure prevents upstream flooding. The unique fold-away design of the inner sleeve also allows for a near full port flow, allowing for quick drainage.
Proco Products
Chlorine ton scale
The Chlor-Scale® Ton Container Scale from Force Flow provides an accurate and reliable way to monitor the amount of chlorine used in your disinfection process. Knowing the exact amount fed allows you to document that target disinfection levels have been consistently met. Knowing how much chlorine remains in the tank also helps prevent running out of chemical and stops the costly mistake of tanks being sent back to the supplier with chlorine still in them. The steel rectangular tube platform is robotically welded then epoxy-powder-coated to insure maximum strength for safety and durability. Electronic and hydraulic versions available.
Force Flow