WaterWorld Weekly Newscast, Sept. 25, 2017
A transcript of the WaterWorld Weekly Newscast for September 25, 2017.
Sep 25th, 2017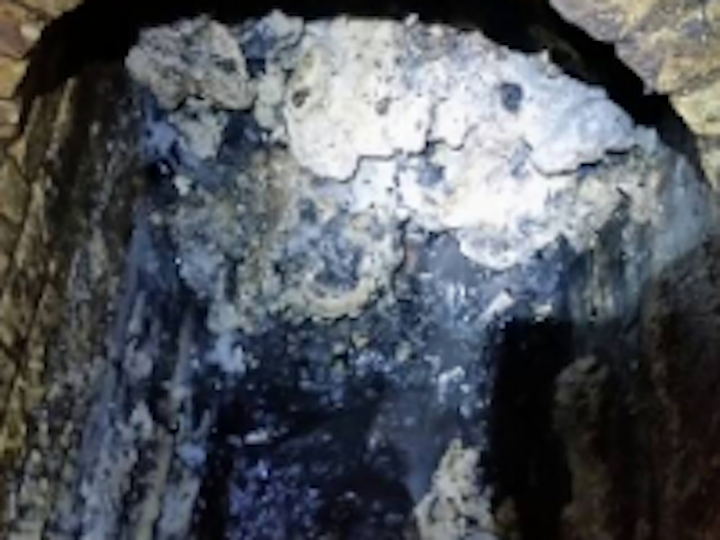 The following is a transcript of the WaterWorld Weekly Newscast for September 25, 2017.
Hi, I'm Angela Godwin for WaterWorld magazine, bringing you water and wastewater news headlines for the week of September 25. Coming up...
Whitechapel 'fatberg' goes from blockage to biofuel
Report serves as roadmap for communities seeking better stormwater management
Research shows decline in Flint fertility rates during lead crisis
Desalination plant celebrates 10 years of innovation
Thames Water crews are hard at work removing an enormous 'fatberg' clogging a section of its London sewer system at Whitechapel Road.
Discovered a couple of weeks ago, the gigantic mass of fats, oils, grease, diapers, wipes, and other debris, is one of the largest the utility has ever seen - estimated to be about 250 meters long and weighing 130 tonnes.
An 8-person crew has been working on breaking down the rock-solid mass using high-powered jet hoses.
Under a partnership between Thames Water and waste-to-power firm Argent Energy, the fatberg pieces are being transferred to a specialist plant to be processed and transformed into about 10,000 liters of biodiesel.
Alex Saunders, Thames Water waste network manager, said, "It's the perfect solution for the environment and our customers as we work towards our target to self-generate 33 percent of the electricity we use from renewable sources by 2020."
The New York City Department of Environmental Protection (DEP), in partnership with the Water Research Foundation, has released a new report examining stormwater programs from across the country and around the globe.
Titled "Innovative and Integrated Stormwater Management," the report comprises the experiences of dozens of communities, including lessons learned and the challenges associated with flood mitigation programs, integrated stormwater management initiatives and regulatory compliance.
The authors believe the report can "serve as a roadmap for communities looking for the right approach to better managing stormwater."
For more information, visit the Water Research Foundation website at waterrf.org and search "stormwater."
New research from West Virginia University and the University of Kansas indicates an estimated 275 fewer children were born in Flint, Michigan, while the city was using lead-contaminated water from the Flint River.
The team compared fertility rates in Flint to fertility rates in other big cities in Michigan and found that, following the change in water source, fertility rates decreased by 12% in Flint but did not change in other areas.
The team also explored fetal death rates in Flint and found a 58-percent increase following the water switch.
The researchers acknowledged that the data "can only explain a small fraction of the overall change in fertility rates." They speculate that an increase in miscarriages likely contributed to the overall result.
To read more, visit wvu.edu and click on "News."
Water sector leaders and researchers gathered recently to celebrate the 10th anniversary of the Kay Bailey Hutchinson Desalination Plant in El Paso, Texas, the largest inland desalination facility in the world. Let's take a look.
Since opening in 2007, the KBH Desalination Plant has produced 17 billion gallons of water and played a pivotal role in building up El Paso's resiliency to droughts while meeting the water needs of a growing population.
For WaterWorld magazine, I'm Angela Godwin. Thanks for watching.