Flooding leads to sewage spill in Grand Rapids, Mich.
38.7M gallons of sewage spilled into the Grand River from city retention basin.
Apr 19th, 2017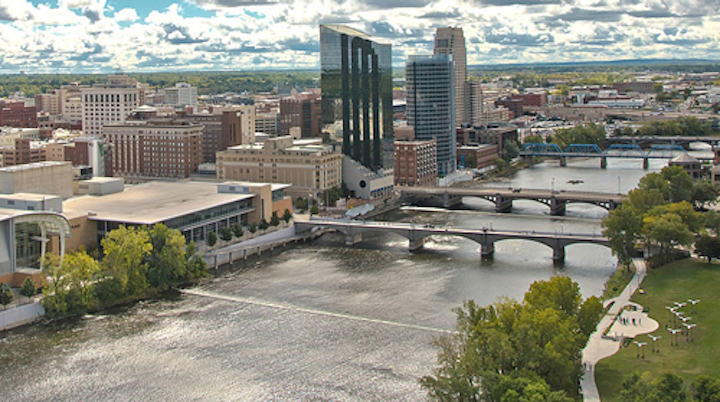 GRAND RAPIDS, MI, APRIL 19, 2017 -- Flooding last week caused 38.7 million gallons of partially treated sewage to flow into the Grand River from the city of Grand Rapids' Market Avenue Retention Basin.
The spill occurred over two days, from Tuesday, April 11, to Thursday, April 13, according to the city. The spill happened after heavy rainfall in the area caused river levels to rise to its 18-foot flood stage.
Michigan Live reports that the sewage was disinfected and dechlorinated.
The overflow occurred after several weeks of heavy rains pushed the Grand River close to its 18-foot flood stage in Grand Rapids. When the river is high, the city's Water Resource Recovery Facility pumps treated wastewater out to the river to make sure it discharges. Usually, the treated water passes through a large gate, but the gate was broken and allowed the water to flow back into the plant. The backflow caused a retention basin to overflow and spill partially treated wastewater into the river.
Read more here.