SFPUC recognized by California Municipal Utilities Association
Awards recognize the Agency for urban agriculture garden and non-potable water program.
Apr 2nd, 2019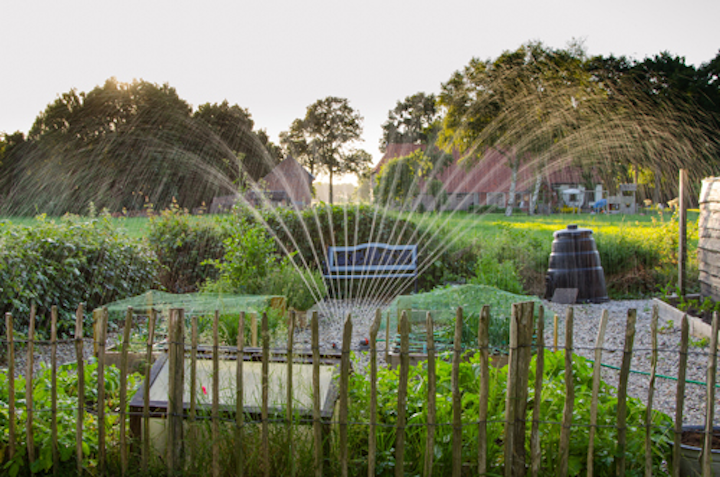 SAN FRANCISCO, CA, APRIL 2, 2019 -- The San Francisco Public Utilities Commission (SFPUC) received Resource Efficiency and Community Service Awards for its Hummingbird Farm and Non-Potable Water Program from the California Municipal Utilities Association (CMUA), the state's leading professional group for water and power industry professionals in the public sector.
"As one of the largest public agencies in our city, it is both a privilege and the SFPUC's responsibility to leverage the work we do every day to benefit our environment and the communities we serve," said SFPUC General Manger Harlan L. Kelly, Jr. "Our agency is grateful for this meaningful recognition from CMUA and the opportunity to make a positive impact as we continue to provide world class water, power and sewer services."
The SFPUC received a CMUA award in the community service programs category for its innovative and effective approaches to serving local community needs through Hummingbird Farm, an urban agriculture garden in San Francisco. Previously six acres of underutilized SFPUC land, the area is now an active community farm with public gardening days, cultural celebrations and educational activities. Managed and operated by the SFPUC's community partner, People Organizing for Democratic and Economic Rights (PODER), Hummingbird provides hundreds of pounds of organic fruits and vegetables each season. The farm is a local asset—making free produce available to communities in the Excelsior neighborhood—where 71 percent of students qualify for federally-funded lunch programs.
"Hummingbird Farm supports the livability and sustainability of the Excelsior while creating a beautiful space where community members can farm, learn and grow together," said Yolanda Manzone, Deputy Assistant General Manager of External Affairs. "We hope to serve as a model for how other utilities can partner with local organizations to leverage their land to activate public spaces and support community and environmental health."
In addition to recognition for Hummingbird Farm, the SFPUC also received a CMUA award in the water programs category for implementing practices designed to save and efficiently use water resources through the agency's Non-Potable Water Program. The agency created a city wide ordinance, developing a regulatory framework and streamlining the permitting process for commercial, multi-family, and mixed-use developments in San Francisco to collect, treat and reuse alternate water sources for toilet flushing, irrigation and other non-potable uses.
Through the program, the SFPUC provides technical and financial assistance to help developers through the process of permitting, installing and operating non-potable water systems. In a dense city like San Francisco, replacing the demand for toilet and urinal flushing with non-potable water can offset approximately 25 percent of the total potable water use in a residential building, and up to 75 percent in a commercial building As an example, the SFPUC's headquarters uses an on-site wastewater treatment system and a rainwater catchment system for toilet/urinal flushing— reducing potable water consumption by 60 percent.
"Our agency is always innovating to maximize the use of our most precious resource while protecting public health and our environment," said Paula Kehoe, Director of Water Resources," SFPUC. "Our Non-Potable Water Program is just one way we are supporting the sustainable management of water—now and for future generations."
Learn more at www.sfwater.org.