California's Sterling Natural Resource Center to employ Fibracast, Anaergia technology
Fibracast's advanced membranes and Anaergia's anaerobic digestion system will be installed at the state-of-the-art facility, under construction now.
Oct 8th, 2019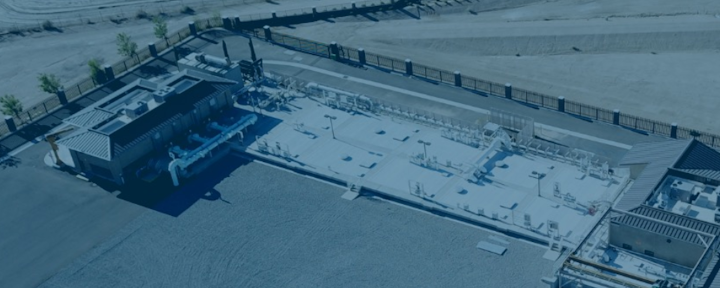 CARLSBAD, CA, OCT 8, 2019 -- Anaergia Inc. and its sister company Fibracast Ltd. have been added to the team selected for the construction of the Sterling Natural Resource Center (SNRC) in the East Valley Water District.
SNRC, being built in Highland, Calif., will be a state-of-the-art wastewater treatment facility. It will recover clean water, energy, and nutrients, from the wastewater and provide the community with a place for, and opportunities for, education, entertainment, plus other events. It will also offer advanced job training opportunities. The facility will initially convert up to 8 million gallons per day of wastewater and up to 130,000 gallons per day of imported organic waste streams, into 3 MW of renewable power for the facility, clean water for replenishing the natural groundwater aquifer, and the potential for fertilizer to improve soil quality. By replenishing the Bunker Hill Basin with clean treated water, the region will be able to store hundreds of millions of gallons of water for dry years.
SNRC will recover value from the waste streams by utilizing a series of technologically advanced solutions. These include Fibracast's state of the art FibrePlate™ membranes and Anaergia's high efficiency Omnivore™ Anaerobic Digestion system.
FibrePlate™ hybrid-membrane™ technology offers several unique benefits to facility owners and operators. This proprietary technology product combines the best advantages of hollow-fibre and flat sheet membrane systems, including high packing density, small foot print, backwash capability, low trans-membrane pressure and the ease of operation through advanced automation.
Anaergia's high efficiency Omnivore™ digester system triples digester throughput with one tenth the energy use of conventional digesters, providing efficient high solids digestion. Anaergia is delivering a turnkey system solution which includes the equipment for organic waste reception, the Omnivore™ high efficiency digester, renewable energy generation, and digestate management with ammonia recovery. This facility is currently being constructed by Balfour Beatty with detailed engineering services provided by Arcadis.
John Mura, General Manager/CEO of the East Valley Water District, said: "Fibracast and Anaergia are bringing us transformative solutions. Utilizing their systems, SNRC will have many benefits for our community in addition to the benefits to the environment from converting waste, recovering water, generating renewable energy, and even creating opportunities for producing fertilizer".
Diana Benedek, CEO of Fibracast noted: "Fibracast is gratified to be a partner in developing SNRC. and to be working together with a world class team delivering a state of the art water reuse plant that will be an asset to the community. Fibracast is pleased to be serving the East Valley Water District and its beautiful vision, by providing them with our best in class membrane of the future".
Andrew Benedek, CEO of Anaergia added: "The Anaergia group of companies is extremely proud to support the development of SNRC with both our anaerobic digestion technology and also with our water reuse technologies. We are very happy to be working with the East Valley Water District to create a resource recovery community asset that will embody both social and resource sustainability. When complete, SNRC will demonstrate a replicable model for municipal wastewater plants that meet organics recycling needs, achieve energy resiliency, and provide advanced job opportunities for the local community."