USACE awards Amec Foster Wheeler $48.4M design-build contract for upgrades to Idaho water treatment plant
Bunker Hill Superfund site near Kellogg, Idaho, to get new reactors, a sludge thickener and pressure filter system.
Apr 7th, 2017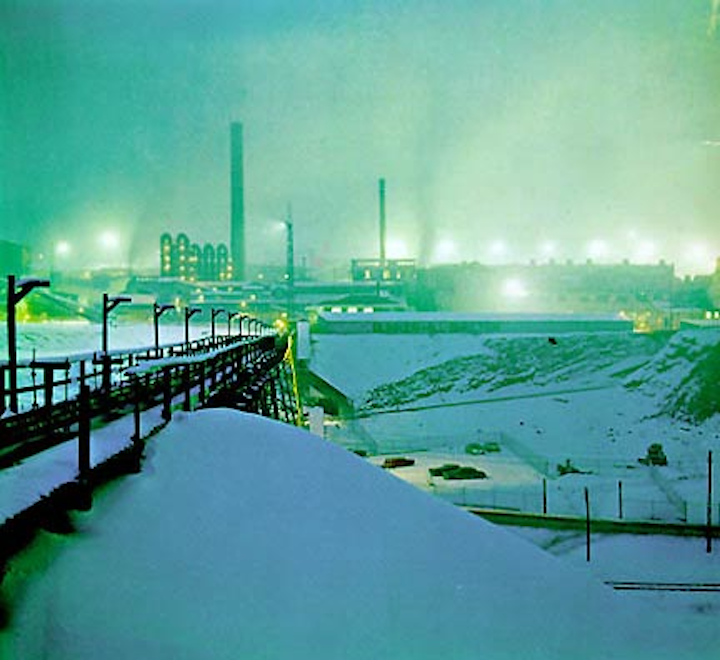 LONDON, UK, APRIL 7, 2017 -- Amec Foster Wheeler announces that it has been awarded a US$48.4million design-build contract by the U.S. Army Corps of Engineers (USACE) to upgrade the water treatment plant at the Bunker Hill Superfund site near Kellogg, Idaho.
Under the contract, Amec Foster Wheeler will design and construct an expansion of the currently operating Central Treatment Plant, including new reactors, a sludge thickener and pressure filter system. It will also design and construct an 8,000-foot slurry wall, groundwater collection system with six miles of piping, and a ten-acre sludge impoundment area. The company will also provide operation and maintenance of the facility throughout design, construction, and commissioning and for one year after.
The work is part of required remedial action under the U.S. Environmental Protection Agency's (EPA) efforts to clean up historic contamination in the Silver Valley, one of the largest historical mining districts in the world.
With more than US$2 billion of similar remedial work required in many abandoned mining sites across the western part of the U.S., Amec Foster Wheeler has developed unrivalled experience and expertise in mining system design and delivery of innovative remediation approaches.
Winning this engineer, procure and construct (EPC) contract recognizes Amec Foster Wheeler's position as a leading company for abandoned mines remediation or closure contracts.
Ann Massey, President of Amec Foster Wheeler's Environment & Infrastructure business, said:
"Using our experience and expertise in remediation works, we are best placed to help our clients address their environmental liabilities. We use safe, energy-efficient and innovative treatment methods designed to optimize performance for the next 50 years, minimize the environmental impact and restore areas which have been under stress due to heavy mining activity. We're pleased to have been commissioned by USACE to do this remedial work, which can be rolled out in other parts of the U.S."
Amec Foster Wheeler (www.amecfw.com) designs, delivers and maintains strategic and complex assets for its customers across the global energy and related sectors. Employing around 36,000 people in more than 55 countries and with 2016 revenues of £5.4 billion, the company operates across the oil and gas industry -- from production through to refining, processing and distribution of derivative products – and in the mining, power and process, pharma, environment and infrastructure markets. Amec Foster Wheeler offers full life-cycle services to offshore and onshore oil and gas projects (conventional and unconventional, upstream, midstream and downstream) for greenfield, brownfield and asset support projects, plus leading refining technology.