WAN Optimization: How American Water Doubled Bandwidth without Increasing Operating Costs
At the time of the deployment, American Water's WAN linked more than 300 locations, including approximately 275 branch and remote offices, as well as various production facilities, treatment plants and other facilities.
Sep 27th, 2013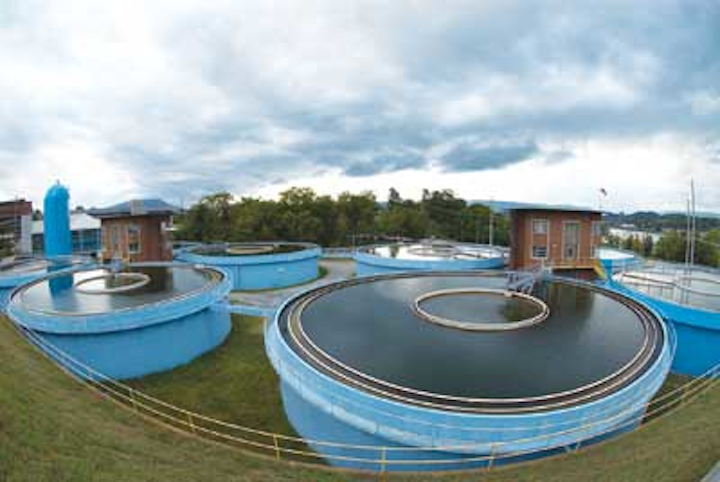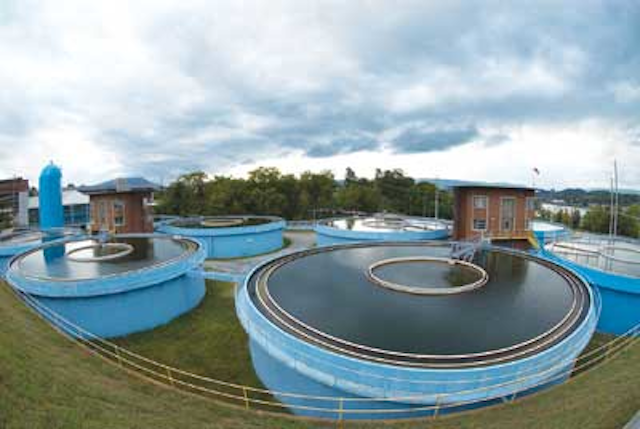 At the time of the deployment, American Water's WAN linked more than 300 locations, including approximately 275 branch and remote offices, as well as various production facilities, treatment plants and other facilities.
By Robert Raffaele
As public utility companies throughout the country know, tight IT budgets mean making the most of available resources. In 2010, American Water, the largest publicly traded water utility in the United States serving over 14 million people, was experiencing a bandwidth shortage and employee dissatisfaction due to long download times of documents, spreadsheets and financial information, as well as less than optimal application performance in our branch offices. As the company started to explore solutions to this issue, cost was a big concern. Avoiding additional investment to add bandwidth, the utility chose to implement a network optimization solution that aligned with its IT strategy of centralizing services and resources in its data center to reduce operating expenses.
The Problem
American Water's employees work with big documents containing large amounts of customer data, billing and financial information, so speeding up movement of these files from one site to another was a critical consideration in any upgrade. The utility found itself installing more file servers in the field, with the goal of bringing access closer to employees. However, the more file servers American Water added to the field, the more its operating expenses increased.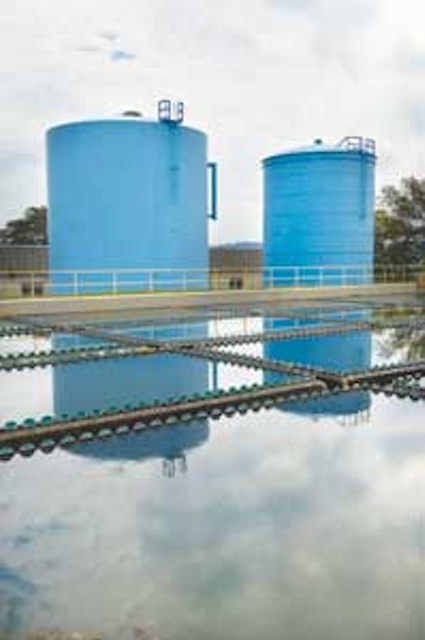 This was not a sustainable solution, taking the utility further and further from its overall IT strategy of centralization. In addition, American Water knew it would be looking to add additional bandwidth-heavy solutions like SAP and GIS applications. The solution needed to tackle the original bandwidth issue, while at the same time, future-proof the network.
A major factor in the decision to implement a Wide Area Network (WAN) optimization solution was the ability to recover the cost of any investment in the IT infrastructure. Unlike enterprise businesses, public utilities prefer to spend on capital expenditures (CapEx) instead of operating expenditures (OpEx). In an enterprise, OpEx is spread over the course of months, making it easier to "rent" space in the cloud or add additional infrastructure. Public utilities can't easily recover OpEx, so they prefer to buy and build internally and must find ways to continuously invest in infrastructure while reducing OpEx.
Therefore, a cloud deployment wasn't a suitable option for American Water's business. Cloud increases operating costs and broadens footprint. Switching to a cloud-based solution would mean delegating the additional costs to our customers - something the utility wanted to avoid.
The Solution
At the time of the deployment, American Water's WAN linked more than 300 locations. This included approximately 275 branch and remote offices, as well as various production facilities, treatment plants and other facilities. With the majority of sites staffed by 50 or fewer users and with some equipped simply with access control and surveillance cameras for security, the utility was looking for ways to centralize services without increasing operating costs. Almost all sites were connected by Multiprotocol Label Switching (MPLS) services.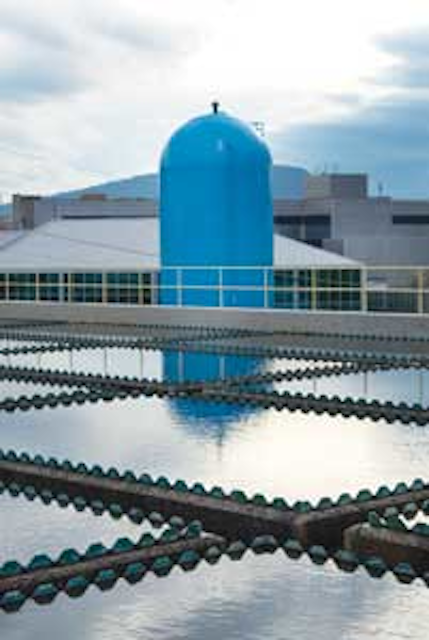 As American Water considered options for increasing WAN capacity, it looked at the type of traffic handled over the network. Most common were applications such as Lotus Notes® and Microsoft® Office, file and print services, enterprise resource planning and customer information management suites, data replication, critical operations risk management, access control, and surveillance. Knowing this, the utility was able to customize a solution to address the specific types of traffic it was seeing on its network.
The next step was to choose a vendor. Following testing, American Water selected Cisco's Wide Area Application Services (WAAS) due to the solution's flexibility and easy deployment and management. Cisco's WAAS comes in various forms, from software to appliances, so American Water could customize the solution to fit each site's requirements and put very little burden on IT staff while keeping operating expenses low.
The results have been critical for the company's business. It's seeing an average capacity enhancement of more than two times, effectively doubling its WAN. Some sites are even running at four or five times effectiveness. WAAS has been a valuable asset in the deployment of SAP, as well as in data center replication, snap mirror traffic, Tivoli Storage Manager (TSM) backups, and sequel and database replication. Employees are able to access documents and data sets without the long download times, and are seeing a 90-percent compression rate with the centralized printing system. Optimization has become such an important part of the utility's network environment that it wouldn't be able to function without it.
Ultimately, as with any project meant to reduce operating expense, the goal is to be as efficient and cost-effective as possible. By allowing its employees to complete tasks faster, American Water is able to provide its customers with a better experience. The WAAS deployment has proved essential in keeping operating costs down - a savings that the utility can then pass along to its customers.
About the Author: Rob Raffaele has been an IT leader for nearly 20 years. He specializes in infrastructure design and security, for both business and industrial control networks, and continues driving standardization and convergence of these disparate environments.
Lessons Learned
The process of selecting and implementing the solution taught American Water a great deal about the best way to implement a WAN optimization solution. The utility identified three key steps in preparing for a deployment:
Know what you want out of your equipment. Take the time to look into the applications and services that are running in your environment. Which applications are mission critical? Having a clear picture of what you would like your solution to accomplish will allow you to build your business case. Looking at the future plans for your network is also important. For instance, American Water knew it wanted to deploy SAP and needed a solution that would accommodate that goal.
Understand your IT strategy. Are you centralizing or decentralizing? Understanding the larger IT strategy will help you make important decisions around solution deployments. Also, know what your IT staff is capable of optimizing; don't put yourself and your team in a situation where the IT staff isn't able to get the most out of a solution.
Plan upfront. Once American Water decided on Cisco, the utility met with the IT team, Cisco and its partner to lay out exactly what they were trying to do. By collaborating with all three players in the solution, American Water was able to design a customized deployment that avoided any major issues.