Cultivating Creativity: Water Innovation Cluster Provides Support for Emerging, Existing Companies
The Confluence Water Technology Center in the Great Cincinnati area is a state-of-the-art, non-profit organization composed of various forward-thinking entities. These include local water utilities, regional development agencies, federal water laboratories, and leading research universities that are driving groundbreaking research, developing new projects and programs, and propelling the commercialization of pioneering technologies.
Dec 17th, 2014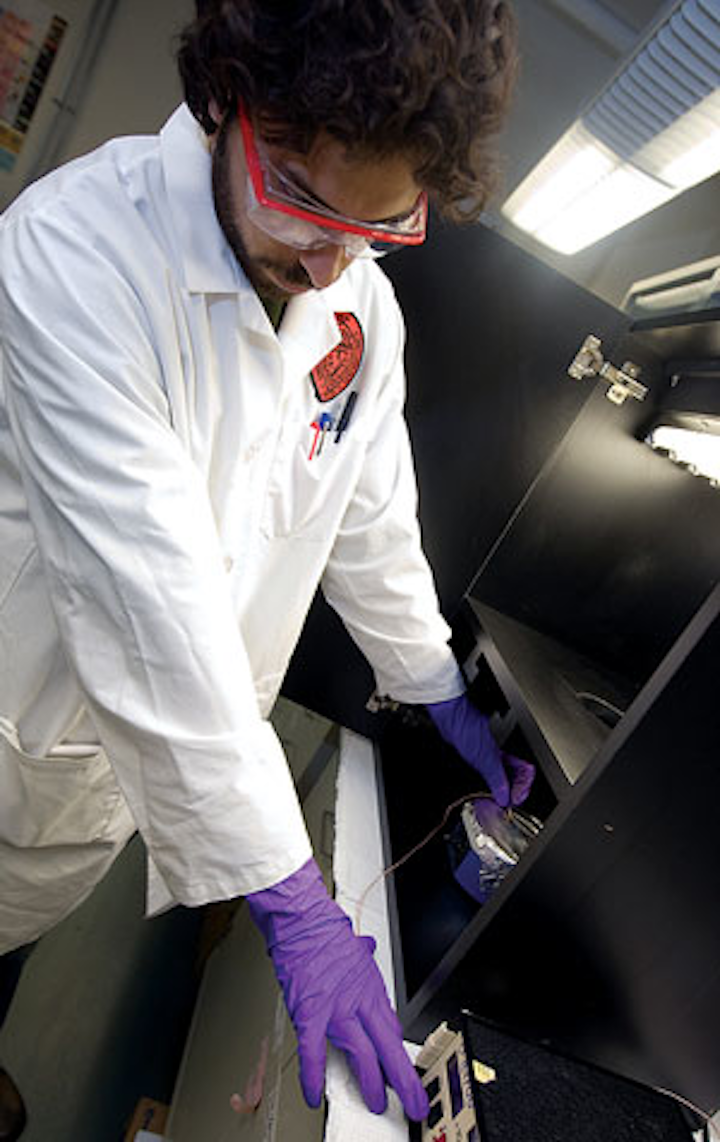 Thanks to a rapid rise in water technology incubators and accelerators across the country in recent years, the water and wastewater sector has grown to become one of the most vibrant and visionary industries in the marketplace today. These notable clusters are providing a unique platform where water experts, businesses and organizations can come together in a collaborative effort and fully embrace creativity and innovation to bring about fundamental change.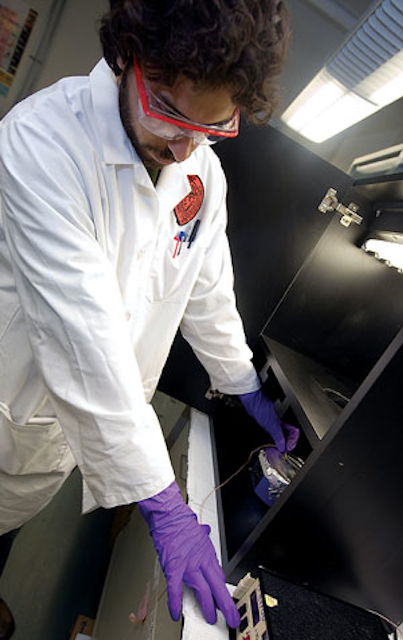 The Greater Cincinnati region boasts more patents per capita than any other area of the county and is home to over 6,000 scientists.
Such is the case with the Confluence Water Technology Innovation Cluster (Confluence) located in the Greater Cincinnati area. A large-scale, state-of-the-art regional technology innovation cluster, Confluence is a non-profit organization composed of various forward-thinking entities including local water utilities, regional development agencies, federal water laboratories, and leading research universities that are collectively driving groundbreaking research, developing new projects and programs, and propelling the commercialization of pioneering technologies.
Confluence defines these clusters as "geographic concentrations of interconnected firms (businesses, suppliers and service providers) and supporting institutions (local government, business chambers, universities, investors, and others) that work together in an organized manner to promote economic growth and technological innovation." Likewise, Confluence serves as a primary catalyst for these established and emerging water-related groups to cultivate the tools and techniques necessary to solve environmental challenges, spur sustainable job creation and improve overall water quality throughout the region and across the nation.
"We are the connector. We have some outstanding incubators and accelerators, and we work with them -- that's their expertise, and that's what they do beautifully," said Melinda Kruyer, executive director of Confluence. "Confluence is about connecting the dots between the universities and companies, startups and agencies in our region, so the potential is really exciting."
Confluence was established in January 2011 as a result of a concerted effort between the Environmental Protection Agency (EPA) and the U.S. Small Business Administration (SBA) to partner with public and private leaders and form a one-of-a-kind technology innovation cluster that would incentivize creative change in the field of clean water and ultimately influence surrounding communities in a positive way. Confluence launched about a year after both organizations conceptualized the project.
The coalition selected the Greater Cincinnati area -- encompassing the cities of Hamilton and Dayton, as well as parts of Northern Kentucky and Southeast Indiana -- based on its many valuable assets, including prime geographical location, sustainable infrastructure, myriad intellectual and expert resources, and more than 100-year rich history full of water-related ingenuity and innovation. Kruyer noted that the area also includes several ideal sites for testing that include a sizable aquifer, thousands of miles of streams, the Ohio River, and numerous lakes and waterbodies across the territory.
According to Kruyer, Confluence rests within 600 miles of 43 percent of the U.S. population, 44 percent of the nation's manufacturing and 41 percent of American purchasing power, with access to the top 25 U.S. metros within a 90-minute flight or one day's drive. "We are so well positioned geographically, being in the center of the country," she said. "The cluster is all about economic development -- bringing jobs to our region. That's why we're here -- to capitalize on these assets that we have. We want to bring manufacturing here, and we want to bring the best and brightest minds."
Moreover, Cincinnati is home to the first federally funded water technology research project, which took place in 1913, as well as EPA's Test and Evaluation Facility (T&E), which opened in 1979 in the heart of the city and is one of the largest federal water research and development laboratories in the nation. These establishments along with the region's many water-related assets have significantly contributed to the successes of Confluence.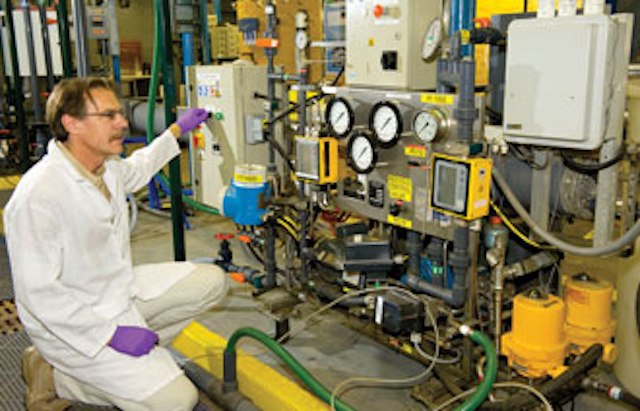 Interior of EPA's Test and Evaluation Facility in Cincinnati.
"In a lot of ways we're virtual; we're not bricks and mortar. We have four outstanding incubators and accelerators, [and] we are all linked," said Kruyer. "What makes this really unique as well is that we have more testing capabilities than probably any other area, and the centerpiece of that would be EPA's Testing and Evaluation center." In fact, according to Kruyer, the region boasts more patents per capita than any other area of the county, and is home to over 6,000 scientists. "A lot of our universities are focused on water, as well," she added.
Sally Gutierrez, director of the Environmental Technology Innovation Clusters Program at EPA's Office of Research and Development, added, "We have universities present, for example, because they're very good idea people, and they will create the workforce. We need entrepreneurs, small and large companies, investors, and business incubators, so this large set of stakeholders comes together, and where it works best is where there is an actual group or organization -- and Confluence is an excellent example -- that pulls all of these regional assets together."
Stream mesocosms used to simulate natural stream environments at EPA's Experimental Streams Facility in Milford.
Regarding the development of new programs and technologies, Confluence focuses on five distinct objectives that many of these entrepreneurial companies are looking to meet: networking, testing, policy and regulation, funding, and purchasing. Through this approach, Confluence serves as the focal water networking hub of the Greater Cincinnati area, offering an exclusive point of contact with other important entities and matching technology companies with the appropriate resources and accommodations to establish an all-encompassing foundation that considers all aspects of the development process. This ultimately enables these businesses to successfully market their innovations and paves the way for them to help solve some of the most challenging issues facing clean water and the economy in unique and creative ways.
This process is achieved through the support of business resources such as the Available Business Assistance and Ohio Business Resource Navigator; co-sponsors and shareholders involving the Ohio River Valley Sanitation Commission and Ohio Small Business Development Centers -- in addition to EPA and SBA; and funding sources that include SBA Business Loans, the Technology Transfer Program, the Small Business Innovation Research Program, and the Small Business Investment Company Program. There are also several work groups helping to advance the agenda of Confluence, including the Three-State Protocol and Test Bed Development Work Group, the Water Policy & Water Event Work Group, the Confluence Business Advisory Council, the Confluence Partnerships Work Group, and the Communications & Marketing Work Group.
There is also a 20-member board of directors composed of a variety of leaders and experts from across the region that helps manage the interworking of Confluence. Some of the major universities also backing Confluence's water research and development include, for example, the University of Cincinnati, University of Dayton and Northern Kentucky University, along with key incubators such as the Entrepreneur Center in Dayton; Hamilton Mills in Hamilton; Hamilton County Business Center in Cincinnati; and the UpTech Accelerator in the city of Covington, Ky.
From a national perspective, Gutierrez said Confluence could serve as a model to other potential water technology hubs. "One of the reasons that they have made the progress that they have is because they have a really strong board that guides the cluster, and that board has a lot of different perspectives represented on it," she said. "The strength is in the diversity of the leadership and how it represents academia, business and government in a very collaborative way, and the key to all of this is really the relationship among all of the members."
As noted by Kruyer, Confluence encompasses about a dozen startup companies, including CitiLogics, Lagoon, Green Forward Technologies, Searen, Pilus Energy, Urban Alta, and Aquionics serving as some of the principal patent holders and contributors to innovation. These companies are developing or enhancing a wide range of technologies, such as UV disinfection, carbon filtration, microbial pollution detection, and wastewater reuse. Confluence is also targeting around 250 more companies around the region to participate in the program.
Examples of specific EPA-funded research projects, proposals and market analysis studies include: field-scale demonstration of real-time water infrastructure; monitoring and data fusion technology to improve operations and enhance security; use of an innovative membrane bioreactor for sustainable wastewater reuse; systems-based, triple-value sustainability assessment of innovative water disinfection technologies; development and commercialization of a smart water platform -- sensor-based, data-driven energy -- for water optimization in drinking water distribution systems; harvesting and non-potable use of rain and stormwater in urban settings; peracetic acid as a green disinfectant; waterline charged filter membrane technology; and thermo-oxidation of municipal wastewater treatment plant sludge for production of Class A biosolids.
EPA's Andrew W. Breidenbach Environmental Research Facility in Cincinnati.
Each of these startups has a story, and "some of their technologies are so dynamic and exciting and out of the box -- it's the future," said Kruyer. "We are able to react if there is an issue because technology is being developed at lightning speed and superseded by some of the challenges that we see. We have to increase that pace and get the technology from the lab through to the market quickly."
Gutierrez added, "The idea that we can solve environmental and water problems to create economic opportunities is a very powerful message, and it really resonates with the communities because they're making their communities more livable, safer." As she sees it, development of and access to technology is critical for solving water and environmental challenges. "These clusters gather the requisite pieces that will better allow that supply chain of products to move forward."
More WaterWorld Current Issue Articles
More WaterWorld Archives Issue Articles