Enterprise Risk Management
A Critical Tool for the Water Industry
Dec 1st, 2015

By Chase Drossos
In today's dynamic business environment, management must precisely navigate a plethora of obstacles in controlling a company's exposure to risk so as to develop a clear path for success. The water industry is particularly burdened by this risk from a variety of sources including regulatory changes, supply sourcing and personnel changes.
An Enterprise Risk Management (ERM) program is an extremely valuable tool for risk management. ERM is defined by the Institute of Internal Auditors as "a structured, consistent and continuous process across the whole organization for identifying, assessing and deciding on responses to and reporting on opportunities and threats that affect the achievement of its objectives."
An ERM program is typically the overall set of systems and processes organized and implemented by management throughout the organization to synchronize and align company objectives.
The 2015 WeiserMazars U.S. Water Industry Outlook polled water industry management regarding their ERM status, and more than two-thirds of the surveyed companies did not yet have a fully implemented program in place. Generally, the private sector has had more established ERM policies than the municipal sector, but it's expected that over the near- to mid-term, municipal entities will begin to catch up.
Common reasons to avoid putting ERM in place include time and resource restraints or misunderstanding of its purpose or value. Regardless of the size or complexity of a company, an ERM program can be critical to the achievement of objectives.
An ERM program is necessary for all businesses due to the various benefits derived from an effective process, including:
Organization of company objectives into an executable format with benchmarks and a roadmap to achievement
Shared understanding and acknowledgement of company risks, providing clarity and foresight for management
Enhanced transparency and accountability throughout the organizational structure
Improved budgeting and cost control
Increased stakeholder confidence and value
Risk identification for ERM should consist of a mix of company-specific items and general industry risks refined to fit the situation of the organization.
For example, in the water industry, one key challenge identified by U.S. Water Industry Outlook respondents was aging infrastructure. This is an industry-wide risk that should be refined for each individual water company when creating an ERM plan, based on the current age and condition of the specific systems in place.
Within an ERM plan, the discussion of the timeline to replace aging infrastructure would be based on available financing or capital funding options, acceptable level of loss of water due to aged pipes (non-revenue water loss), labor resource restriction, etc. The long-term nature of this risk would also require discussion and strategic planning centered on expected future market changes.
Each company's risk profile is different, even within an industry; therefore, the management of risks will greatly depend on the objectives and vision of the company.

When developing an ERM program, industry experts can assist by obtaining insight into key risks, recommendations on best practices, and advice on the creation of a sustainable strategic plan.
One of the top misconceptions about an ERM program is that it's too large of a task to undertake; this can become an implementation barrier in itself. It should be understood that the goal of an ERM tool is not to eliminate risk but rather to identify and mitigate key risks to reduce their impact on the company - or even to allow the company to turn those risks to its advantage.
The process of building an ERM tool facilitates open discussion among management, resulting in shared understanding of core risks, clarity and a unified vision. The benefits of unifying management under a common purpose are exponential. Their vision will trickle down to each department and the individual employee, creating a homogeneous environment with all parties working toward achieving company objectives.
However, the initial implementation of an ERM tool is only the start. Once the tool is in place, it requires frequent review and updating as company and industry changes occur. At the least, annual maintenance is required to maintain effectiveness and ensure that the appropriate risks are identified and addressed.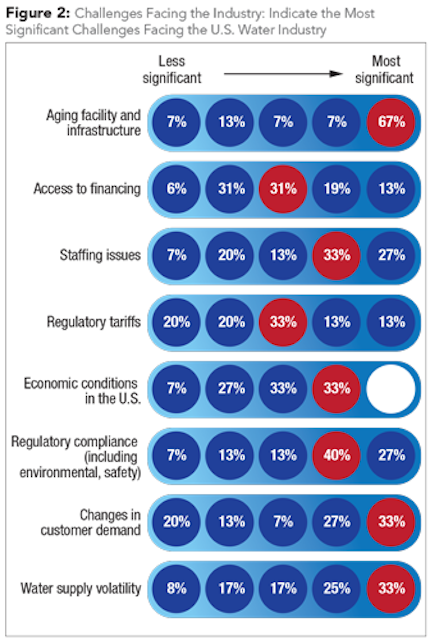 For example, in a growing company, the initial management objective might be to create critical mass by placing emphasis on gross revenues. However, once that objective has been achieved, a second focus on improving the bottom line and creating efficiencies could be established.
It is critical for an ERM program to overhaul and adapt as necessary for these shifts in focus and determine the potential impacts of key risks that could stop a company from meeting its objectives. Likewise, continuous and timely updating of an ERM tool can provide proper navigation of current and expected risks, resulting in market leadership.
The investment in an ERM tool can pale in comparison to the potential benefits received from its success. Design, implementation and maintenance of an ERM program can result in a stronger overall company with a better bottom line and promote or sustain brand recognition in the marketplace, all in addition to the assurance that the company is operating safely, achieving key goals and objectives and increasing shareholder value.
---
About the Author: Chase Drossos, CPA, is a manager at WieserMazars LLP, with eight years of experience in public accounting, performing audits of public and non‐public companies in accordance with US GAAP and IFRS guidance. His clients come from a range of sectors, including water utility/contract services. His work in the sector has included financial statement audits of both regulated and non-regulated utilities that provide water and wastewater services. He can be reached via email at Chase.Drossos@WeiserMazars.com.
More WaterWorld Current Issue Articles
More WaterWorld Archives Issue Articles