Judge awards $8.9 Million in Attorneys' fees to water authority in MWD rate case
MWD's damages, interest, costs and attorneys' fees top $243 million as agency prepares to adopt more illegal rates.
Mar 29th, 2016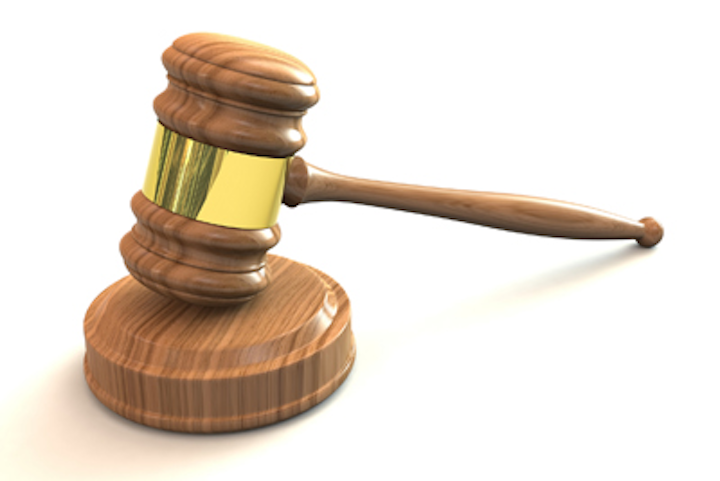 SAN FRANCISCO, March 28, 2016 -- After losing a landmark judgment in 2015, the Metropolitan Water District of Southern California must pay $8.9 million in attorneys' fees to the San Diego County Water Authority, a San Francisco Superior Court judge ruled Thursday. As the prevailing party, the Water Authority is entitled to its attorneys' fees, according to the court order; a previous decision awarded the Water Authority more than $320,000 in court costs.
MWD now owes the Water Authority more than $243 million, including damages, costs, interest and attorneys' fees. The bill, including the award of attorneys' fees, accrues simple interest of 7 percent annually.
Records disclosed by MWD show that it has spent more than $20 million on its attorney's fees.
"We are pleased that almost all of the attorneys' fees and court costs incurred by the Water Authority to defend our water ratepayers will be recovered," said Mark Weston, chair of the Water Authority's Board of Directors. "But at the same time, it is greatly alarming to us that MWD continues to ignore the court's rulings and overcharge San Diego County ratepayers by setting rates using the same flawed rate allocation that the judge found to be illegal."
Despite the court's ruling in two cases spanning four years of MWD's rates – 2011-2014 – MWD is poised to adopt two more years of illegal rates – for 2017 and 2018 – at its April 12, 2016, board meeting. The Water Authority filed suit challenging MWD's 2015 and 2016 rates, which also use the same illegal rate allocation. That case – which raises the same issues – has been stayed pending the outcome of appeals on the prior two cases.
"MWD has a clear obligation to set rates that conform to state law and the California Constitution," said Dan Purcell, special counsel for the Water Authority with Keker & Van Nest, San Francisco. "The law requires it, a judge has ordered it, and the ratepayers of San Diego County deserve it."
The award of attorneys' fees by Judge Curtis E.A. Karnow follows his final judgment in November 2015 that affirmed victories by the Water Authority in both phases of two landmark lawsuits challenging MWD's rates. Karnow:
Invalidated MWD's transportation rates for 2011-2014, finding that they violated numerous provisions of California law and the state Constitution;
Ordered MWD to pay the Water Authority $188.3 million in damages and $46.6 million in prejudgment interest; and
Ordered MWD to recalculate the Water Authority's statutory right to MWD water supply – a right MWD had illegally under-calculated by tens of thousands of acre-feet annually for more than a decade.
Karnow also mandated that MWD, "Enact only legal transportation and wheeling rates in the future" and "set its rates based upon cost causation – that is, Met must charge for its services based only on what it costs to provide them."
MWD is appealing Karnow's final judgment. That process is expected to continue for at least another year and will significantly delay payment of the Water Authority's judgment. The Water Authority's Board of Directors has already determined that any money returned to the Water Authority will be refunded to its 24 member agencies in proportion to their payment of MWD's illegal overcharges over the four years in dispute, after deducting any litigation expenses that are not recovered.
The Water Authority is represented by Keker & Van Nest, San Francisco, and by Brownstein Hyatt Farber Schreck, a national firm with offices in San Diego.
Additional information about the case, including the November 2015 final judgment and peremptory writ of mandate, is at www.sdcwa.org/mwdrate-challenge.