American Water to purchase Shorelands Water Company in NJ
Acquisition will add more than 11,000 customers.
Aug 3rd, 2016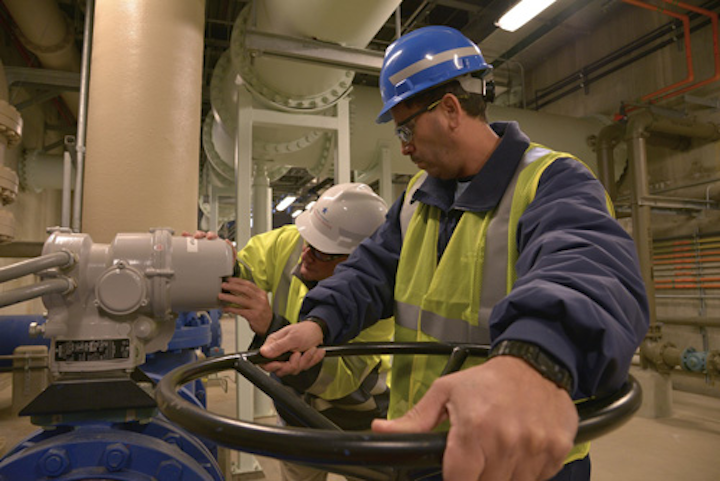 VOORHEES, N.J., AUGUST 3, 2016 -- American Water the nation's largest publicly traded water and wastewater utility company, announced today that it has signed an agreement to acquire the Shorelands Water Company, a privately owned water utility that provides water services to more than 11,000 customer accounts in Monmouth County, N.J. Financial and other terms of the sale were not disclosed. The agreement is subject to the review and approval of the New Jersey Board of Public Utilities.
"This important acquisition provides a direct link with our water system serving the community of Union Beach, enhancing supply to the northeastern sections of Monmouth County that we serve. The strength of the Shorelands system will help New Jersey American Water achieve a goal of increased reliability for customers without the need for additional projects that were being evaluated," said Bill Varley, president of New Jersey American Water.
Shorelands was first established in 1926 as a supplier to the summer residents of West Keansburg. Under the guidance of the current owners since 1957, it grew to provide service to residents in the Bayshore communities of Hazlet, Holmdel, Union Beach, Keyport and Aberdeen. Shorelands delivers approximately two billion gallons of water to its customers annually.
When completed, the acquisition will continue the expansion of New Jersey American Water's operations. Earlier this year, American Water completed the acquisition of Environmental Disposal Corporation (which provides service in the Bernards and Bedminster area), and New Jersey American Water acquired the former Roxiticus Water Company (in Mendham Township) and began providing water and wastewater service to Elk Township.
New Jersey American Water, a subsidiary of American Water, is the largest investor-owned water utility in the state, providing high-quality and reliable water and/or wastewater services to approximately 2.7 million people. American Water is the largest and most geographically diverse publicly traded U.S. water and wastewater utility company. Marking its 130th anniversary this year, the company employs 6,700 dedicated professionals who provide regulated and market-based drinking water, wastewater and other related services to an estimated 15 million people in 47 states and Ontario, Canada. More information can be found by visiting www.amwater.com.