Kamstrup partners with Dakota Supply Group for distribution of smart water meters
The partnership will help municipal waterworks to have access to the latest in smart water metering technology along with the expertise of reliable project management teams.
Nov 3rd, 2016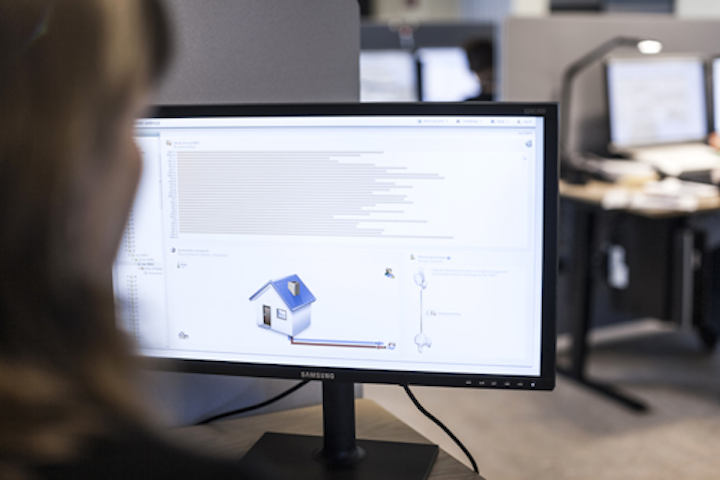 ATLANTA, GA, NOVEMBER 3, 2016 -- Kamstrup Water Metering welcomes Dakota Supply Group (DSG) as their newest distributor of Kamstrup smart ultrasonic water meters and advanced meter reading systems. The partnership will help municipal waterworks to have access to the latest in smart water metering technology along with the expertise of reliable project management teams.
For water systems, Kamstrup's smart meters offer the benefits of maintaining a low flow capability of 0.015 gallons per minute for the life of the meter. The significance of consistent low flow measurement is that it reduces non-revenue water by accurately measuring every drop of water that is supplied to the network. Water that reaches the end-customer but is not billed for can be costly to a utility, since this is the point where water reaches its highest cost to produce and deliver.
Kamstrup's advanced meter reading system, READy, simplifies the amount of meter reading equipment necessary to read meters remotely. With a smart phone or tablet, READy plots all meter locations on Google Maps; as the drive-by meter reading takes place, all water consumption information and data such as water temperature, leaks, bursts, or tamper are also recorded and sent to the billing software.
"We are pleased to offer water systems innovative water metering solutions from Kamstrup alongside the project expertise that Dakota Supply Group provides," said Jake Heikkinen, VP of Sales for Kamstrup Water Metering in Atlanta, Ga. "We are confident our customers will benefit from the value of dedicated distributorship and reliable metering solutions."
Malcolm Macdonald, Waterworks Segment Manager for Dakota Supply Group, added, "We're still very early in our partnership with Kamstrup, but the early successes we've seen have been exciting, not only for us, but for our customers as well. They clearly see the benefits of smart water metering technology, and with our waterworks customer's increased focus on cost efficiency and reducing water revenue loss, Kamstrup has been a perfect solution."
Dakota Supply Group is headquartered in Fargo, N.D. and distributes Kamstrup smart water meters and READy automated meter reading systems in South Dakota, Minnesota, northern Iowa and western Wisconsin. Along with smart meters and advanced meter reading technology, DSG also provides quality electrical, plumbing, HVAC, refrigeration and communications products and services.
For more information about DSG, visit www.dakotasupplygroup.com. To learn more about Kamstrup smart water meters, visit www.kamstrup.com.
About Kamstrup
Kamstrup is a world-leading supplier of energy and water metering solutions. Our solutions support utilities and are also applied in properties with individual metering. For 70 years, we have delivered reliable, cost-effective ways to measure and manage energy and water consumption worldwide. By anticipating our customers' challenges, we enable them to run a better business and inspire smarter, more responsible solutions for the communities they serve. Our solutions include consumption meters, smart metering systems, hosting and services, analytics and smart grid applications. All products are produced with the highest certifications for environmental safety and quality in our automated production facilities in Denmark. Kamstrup's US office, Kamstrup Water Metering, is based in Atlanta, Ga.