Nashville Metro Water Services saves $181,000 per month with smart water network from Sensus
Nashville Metro Water Services uses Sensus technology to improve meter reads and increase employee safety.
Sep 7th, 2016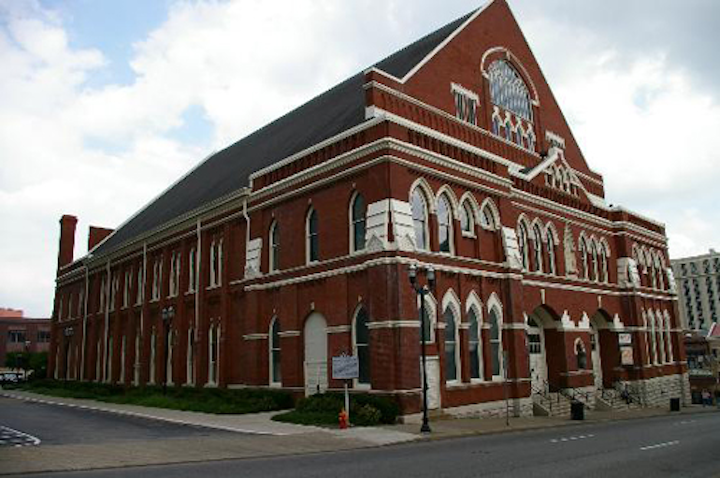 RALEIGH, NC, SEPTEMBER 7, 2016 -- For the technicians at Nashville Metro Water Services (MWS), poison ivy and bug bites were often a part of the job, especially when manually reading meters in the rural farmlands of the utility's northern territory. In addition to hazards in the field, the meters were often covered with overgrown plants, dirt and other debris. This made the reading -- and re-reading the meters -- difficult and time-consuming.
"Manual meter reading and data input can be subject to error, and re-reading meters was costly," said Gary Ragland, customer service assistant manager of field activities, Nashville Metro Water Services.
MWS collected meter reads once a month, so the utility relied on customers to report an unusually high water bill before beginning to investigate a leak or billing inaccuracy.
"Providing excellent service is our priority," said Ragland, "We wanted to proactively alert our customers to potential water leaks, rather than wait for a call reporting a spike in water use."
Relying on Sensus since the 1950s, MWS turned to Sensus for a smart water network to improve operations. The utility deployed SR II® water meters and the FlexNet® communication system.
With the new meters and FlexNet system, MWS now collects meter data remotely and has reduced the cost per meter read by 95 cents, saving $181,000 per month. The utility has more insight into water use, and is able to identify water leaks and other issues before they are reflected on customers' bills. At the same time, MWS has improved working conditions for the technicians, who no longer have to face insects and other routine discomforts to manually read meters in the field.
"With Sensus' technology we can identify issues, such as leaks, in a timely manner without making multiple trips," said Ragland. "This benefits our customers and our employees."
The FlexNet system is a long-range radio network that provides the utility with a scalable and reliable communications infrastructure. MWS serves more than 191,000 customers in Nashville and surrounding counties, and that number continues to grow. Now, the utility is ready to serve an expanding customer base safely, efficiently and effectively.
About Sensus
Sensus helps a wide range of public service providers—from utilities to cities to industrial complexes and campuses—do more with their infrastructure to improve quality of life in their communities. We enable our customers to reach farther through the application of technology and data-driven insights that deliver efficiency and responsiveness. We partner with them to anticipate and respond to evolving business needs with innovation in sensing and communications technologies, data analytics and services. Learn more at sensus.com and follow @SensusGlobal on Facebook, LinkedIn and Twitter.