WEFTEC '16: Germany/US join forces in water body collaboration
The German Water Partnership and The Water Council have signed a MoU to establish and expand their presence in each other's markets...
Sep 27th, 2016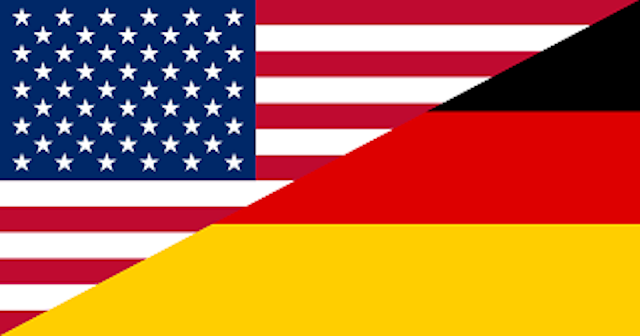 NEW ORLEANS, LA – The German Water Partnership and The Water Council have signed a memorandum of understanding (MoU) to establish and expand their presence in each other's markets.
The MoU was signed by the Water Council's president and CEO Dean Amhaus and German Water Partnership's (GWP) general manager Dr. Michael Prange at the Water Environment Federation Technology Exhibition and Conference (WEFTEC) in New Orleans.
The aim is for the two organisations to collaborate on business development and scientific and institutional research, while promoting interpersonal, professional and cultural exchanges.
In addition to sharing resources, information and expertise, The Water Council will develop a program of "soft-landing" services for German Water Partnership members that seek to establish offices in the Milwaukee region, including space in Milwaukee's Global Water Centers.
The signatories also agree to share business acceleration best practices and explore the development of a program modeled after The Water Council's BREW (Business. Research. Entrepreneurship. In Wisconsin.) Accelerator for German water technology startups.
The groundwork for the joint initiative between the two organizations was laid in May when Amhaus and Cate Rahmlow of the Wisconsin Economic Development Corporation (WEDC) attended IFAT 2016, a trade fair for water, sewage, waste and raw materials management in Munich, where WEDC's German international trade office arranged a meeting with Prange.
The meeting underscored the potential benefits of building upon already strong relationships between Wisconsin and Germany, the state's sixth largest export destination and a strong source of foreign direct investment.
"The roots of today's Milwaukee water technology industry lie in the German immigrants who first came to the area and made the region a world-renowned leader in brewing of beer," stated Amhaus. "This industry supplied the breweries with everything from the pumps to the meters that kept the water flowing. With this strong history and trade relationships between Wisconsin and Germany, it was only natural for us to expand our global presence in Germany."
GWP's Prange said: "The United States of America, as one of the leading countries in the world in innovation and technology, is the preferred partner for Germany in global markets, not only in the water sector. The Water Council and GWP offer their partners and members an ideal platform to create integrated solutions for the international water market."
Tricia Braun, WEDC deputy secretary and chief operations officer, said: "Today's formalisation of a mutually beneficial working relationship between two of the most respected global water technology organizations highlights Wisconsin's growing influence in the world, particularly when it comes to challenges related to water conservation and sustainability."
###
Read more
Water Council launches ground-breaking water collaboration innovation platform
Germany: Europe's flagship water model?