Water metering system in Arkansas gets upgrade from Itron
Rogers Water Utilities chooses Itron's AMR technology for meter change out program.
Jun 24th, 2016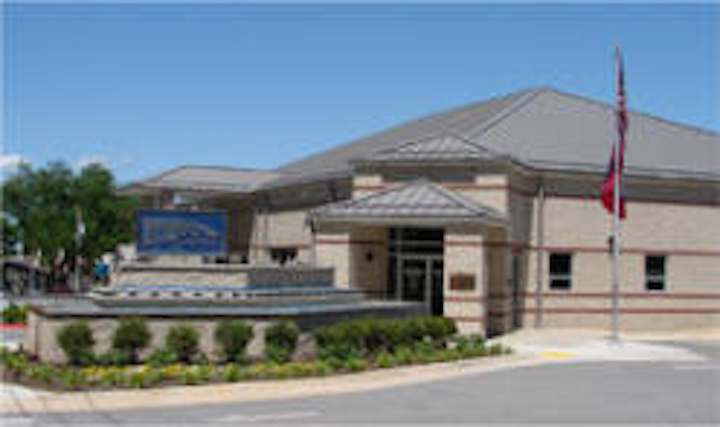 LIBERTY LAKE, WA, June 24, 2016 --Itron, Inc. has signed a contract with Rogers Water Utilities (RWU), which operates and maintains the public water and sewer systems in Rogers, Arkansas, to supply Itron's Automated Meter Reading (AMR) system.
RWU is located in far northwest Arkansas. This area is one of the fastest growing areas in the nation and it is home to several of the nation's largest corporations, such as Walmart and Tyson. RWU has a diverse service territory, including lake areas and hilly terrain that create hard-to-read areas. The utility already has been utilizing AMR technology in a portion of their system for over 10 years. However, since the utility is planning on a complete meter change out over the next five years, it chose to take another look at available AMR solutions.
"Rogers Water Utilities is committed to providing exceptional water service to our customers," said Brent Dobler, operations manager at RWU. "Itron's AMR solution helps us meet our current and future needs as we seek ways to improve our operations. Itron's water communications module affords RWU several placement and transmitting options when we are dealing with installations that historically have not been ideal AMR sites. This, combined with the powerful reading system, will allow us to achieve our ultimate goal of 100 percent drive-by meter reading."
"Managing the delivery of water in a more efficient and reliable way is RWU's main objective. Itron's water automation solution will help RWU do just that," said Paula Billingham, Itron vice president of sales, marketing and delivery for Water North America. "By applying Itron's extensive industry knowledge and proven technology, we will help RWU meet its business objectives."
About Itron
Itron is a world-leading technology and services company dedicated to the resourceful use of energy and water. We provide comprehensive solutions that measure, manage and analyze energy and water. Our broad product portfolio includes electricity, gas, water and thermal energy measurement devices and control technology; communications systems; software; as well as managed and consulting services. With thousands of employees supporting nearly 8,000 customers in more than 100 countries, Itron applies knowledge and technology to better manage energy and water resources. Together, we can create a more resourceful world.