Sensus names Eastern Suburban Water Authority 500th SaaS Customer
Utility saves $85,000 a year with private, cloud-based solution.
May 26th, 2016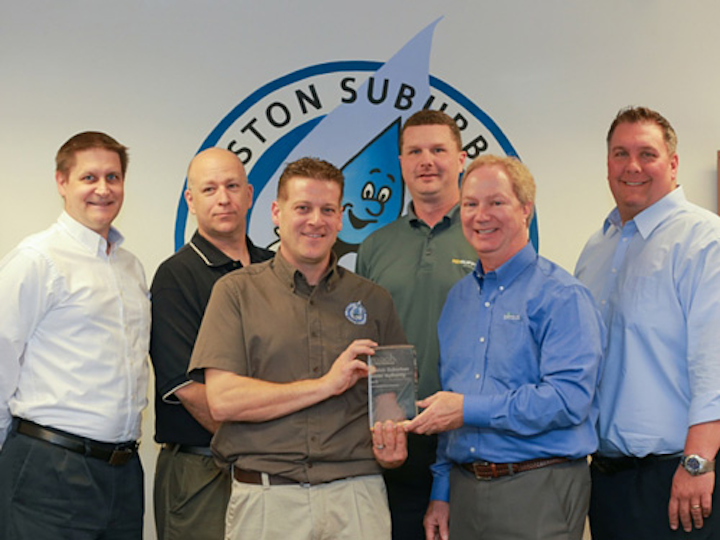 RALEIGH, NC, May 26, 2015 -- Easton Suburban Water Authority (ESWA) is the 500th public service provider to save money and improve customer service with Sensus Software as a Service. The water utility needed a partner to own and manage their Advanced Metering Infrastructure (AMI) IT network so that personnel could focus on ESWA's core mission -- providing quality water and service to customers at a reasonable rate.
ESWA selected a smart water network solution, including the FlexNet® communication network, more than 30,000 iPERL®water meters, Sensus® Logic MDM™ Application Suite and Software as a Service (SaaS). Sensus fully owns and manages the utility's AMI IT infrastructure in a secure, private cloud-based environment -- saving ESWA more than $85,000 annually.
"The time and revenue we have recovered from outsourcing our AMI IT network is significant," said ESWA Technology Manager Tim Ryan. "With Sensus, we have built an infrastructure that will benefit our customers and employees for years to come."
With SaaS, Sensus customers can reduce IT and operational costs, increase security and availability and accelerate time to market with new technologies.
About Sensus
Sensus helps a wide range of public service providers—from utilities to cities to industrial complexes and campuses—do more with their infrastructure to improve quality of life in their communities. We enable our customers to reach farther through the application of technology and data-driven insights that deliver efficiency and responsiveness. We partner with them to anticipate and respond to evolving business needs with innovation in sensing and communications technologies, data analytics and services. Learn more at sensus.com.