The Human Side of Analytics
This World Water Day, lets talk predictive maintenance in water utilities.
Mar 21st, 2019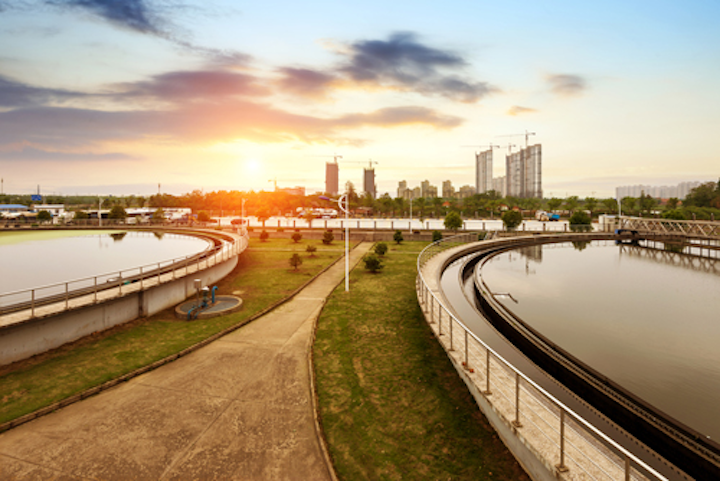 By Gary Wong, Global Water IP at OSIsoft
From the data coming across the console screen, it looked like a classic case of predictive maintenance.
Thames Water, the sprawling water and wastewater agency serving over 15 million customers in the London area, noticed that one of its pumping stations was consuming an unusual amount of electricity, without accomplishing an unusual extra amount of work. This often is a sign that impeller blades have worn down and/or the system needs repairs.
Crews were dispatched. Equipment covers were opened and…. nothing. But then technicians began to talk to operators, who, as it turned out, were often using two pumps when one would do. By reviewing training, Thames was able to reduce power consumption at the site by 10,000 British Sterling per year.
This anecdote speaks volumes about the state of analytics in the water industry. Firstly that big data, IoT and analytics will have profound effect on the way we operate. Water utilities shoulder difficult responsibilities— they provide an essential service that everyone in their community needs. Additionally, they must manage and operate an infrastructure that is often old, spread across hundreds of square kilometers of service territory and largely underground. (To put it in perspective, Thames processes 500 Gl of potable water a year, and 1,000 Gl of wastewater. It has 31,000 km of water mains, 109,000 km of sewers and tracks 5 million data points.)
Water utilities must perform these tasks within a strict cost envelope. We're already seeing numerous examples of utilities saving thousands, and in some cases, millions, by lowering energy consumption or reducing leakage through analytics.
But analytics themselves aren't a panacea. "You can't insert data in one end and then get a hot dog out the other," says the innovation lead at a major Fortune 500 company. Many articles and analyst reports that claim that the majority of IoT and analytics fail. I'd argue these reports are flawed because the original expectations were often unfocused and unrealistic. People —and many software companies – hoped that by shoveling enough information at an algorithm, the algorithm would perform miracles. What they discovered was the old "garbage in, garbage out" rule still applies. Data quality, incorrect data, missing gaps, confirmation bias, and other issues can lead to incorrect or unhelpful conclusions. Utilities and large water users should think of analytics as a tool for assisting each individual employee across an organization: everyone from technicians conducting remote maintenance checks, to supply chain managers trying to streamline inventories. Software is better than humans at collecting, sorting and classifying data, but humans remain far better at understanding data's meaning, acting on it and, at least for now, using their judgment when it comes to taking the next step.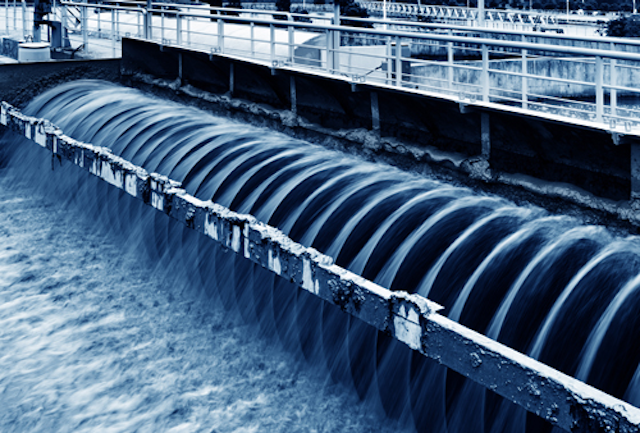 Put another way, you're not buying analytics to solve a problem. You're buying analytics for your employees to solve more problems.
For example, Evides, a utility in the Netherlands that serves over 2.5 million customers, launched its GAMEs initiative in 2014 encouraging employees to develop apps to improve service or solve critical problems. It expected 12 would be created in the first year. Instead, employees generated 50 in the first year, including one designed to rapidly identify water main breaks in urban areas and notify customers. Evides is now in the process of selecting apps to deploy across its enterprise.
Likewise, United Utilities in the UK has taken a "think big, start small and scale fast" ethos to developing applications for predicting potential locations of sewer overflows or water demand. Each one of its projects starts with a very specific, tightly-focused problem.
The 'employee first' mentality also helps bring new technologies to smaller utilities. To a smaller utility, 'cloud based analytics' can sound like a potentially expensive drain on their time, and a regulatory battle. If a utility tightly focuses on solving an existing problem, the need, along with cost and benefits, can become more tangible.
Comox Valley Regional District, for instance, is a relatively small utility in British Columbia serving around 65,000 customers. Previously, it recorded operational data on chart recorders, which work the same way as seismographs: a needle draws a line across a spool of paper. By switching to a digital system for collecting remote data, it was able to cut $8,000 per year in costs and up to four hours a week in data collection. Giving employees a single point for assessing and controlling activities, such as pumping and reservoir filling, saved yet another thousands of dollars and hours of extra labor.
Another North American utility in Tennessee, White House Utility District (WHUD), used software and new meters to help with an escalating leakage problem. It would pinpoint households and/or places on its network where consumption between 1:00 a.m. and 4:00 a.m. and exceeded 26 gallons per minute. Excess consumption was considered a leading indicator for a leak.
As analytics challenges go, it wasn't an extremely difficult math problem. It only involved a few data points. But, WHUD managed to save $1.3 million in the first two years, effectively paying for the program, and was able to postpone a $15 million capital upgrade to 2028. WHUD is now looking at ways to use the same platform for predictive maintenance.
Again, software can't work miracles, but with some effort, perhaps your employees can.
About the Author: Gary Wong is the Global Water Industry principal at OSIsoft and brings a wealth of international experience providing sustainable, strategic and cost-effective business solutions to the water and wastewater industry. Prior to OSIsoft, Gary was the Corporate Applications Manager at Metro Vancouver. Gary has worked with major international organizations in both the public and private sector on sustainability, IT strategy, planning, operations, and engineering and holds a Bachelor's Degree in Chemical Engineering, an M.B.A. from the Queens School of Business and is a Certified Management Accountant and registered Professional Engineer in Computer Engineering.