An Informed Customer Is a Satisfied Customer
J.D. Power's fourth Water Utility Residential Customer Satisfaction Study shows that while aging infrastructure weighs heavily on water utilities, customers prioritize improvements.
Jun 1st, 2019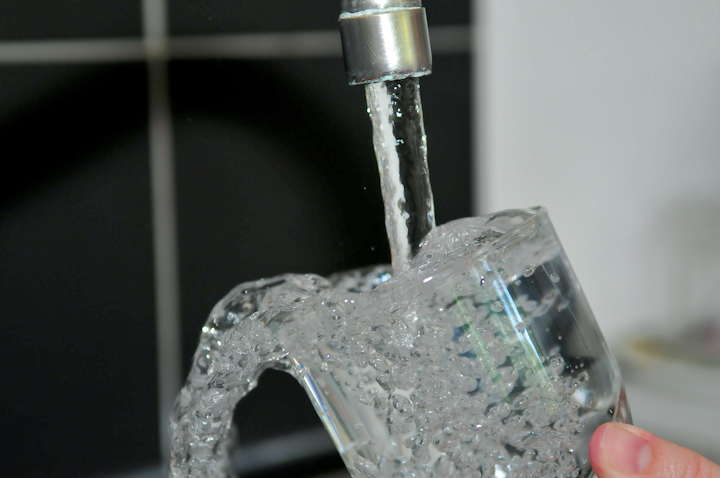 Photo courtesy Pixabay.
By Andrew Heath
Water is the most basic of human needs, and clean water is near the top of the list of things Americans expect from their water utilities. At a time when the public is engaging in a much-debated conversation about what constitutes a public service, and just how much the government should be involved, assuring access to clean water is a given.
But we've seen that prove to be a challenge for districts across the country, particularly over the past five years. Aging infrastructure is at the root of the problem, with a water system that has seen its fair share of crises nationwide. Fortunately, the public is ready to engage on this topic, and it gives utilities a clear path forward to solving a decades-old problem.
J.D. Power's fourth Water Utility Residential Customer Satisfaction Study measures satisfaction among residential customers of 89 water utilities that deliver water to at least 400,000 customers and is reported in four geographic regions: Midwest, Northeast, South and West. This year, it found that water quality issues are still prevalent, and customers may actually be a key ally in helping water utilities address those problems.
Water Issues Remain
While most Americans might assume that the safety of their water is a non-issue, the crisis in Flint, Mich., has continued for five years. Meanwhile, a recent report by the Environmental Working Group and Northeastern University found that citizens in 43 states have been exposed to dangerous chemicals in the drinking water. There are nearly a quarter of a million of water main breaks per year, the cost of which to fix is over $2.5 billion. There's a glaring problem, and it can be traced to aging infrastructure around the country.
While reports of water quality issues have declined to 29 percent of all residential water customers from a high of 34 percent in 2016, there is still a drastic need for improvement. Even less severe water quality issues, such as the two most commonly-cited ones — low pressure (12 percent) and bad taste (10 percent) — are associated with a 104-point decline (on a 1,000-point scale) in customer satisfaction scores.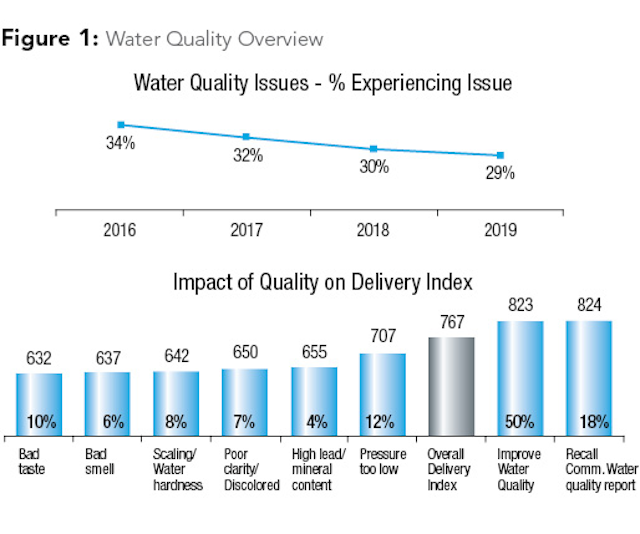 Quality issues continue to decline significantly year over year, from a high of 34 percent in 2016 to 29 percent in 2019. While any quality issue leads to lower satisfaction, quality issues such as taste and smell lower satisfaction the most severely.
Still, to fix the overall quality of America's water, there is a need for both a massive capital investment and, potentially, an extensive period of service interruption. That is thought be a tough sell for a public that has a baseline assumption that its drinking water is probably fine, and only has concerns when something goes massively wrong. But that doesn't necessarily mean water utilities need to brace themselves for conflict.
Engagement Eases Interruption Frustration
Service interruptions are associated with a 50-point decline in customer satisfaction, according to the study, which is significantly lower than the negative effects of water quality issues. In fact, it seems not only is there an appetite for infrastructure improvements, knowledge of these investments can offset declines in customer satisfaction.
Satisfaction scores among customers who are aware of utility efforts to replace old water infrastructure are 48 points higher (on a 1,000-point scale), on average, than scores for customers who are unaware of such efforts. Additionally, satisfaction among customers who say their water utility does a good job maintaining current infrastructure are 248 points higher, on average, than among those who are unaware of utility infrastructure investments.
What's more, proactive communications have a powerful effect. Overall satisfaction scores are 84 points higher when customers recall receiving a proactive communication from their utility (e.g., phone call, e-mail, text message, social media message) than when customers do not recall a proactive communication. Despite the powerful effect proactive communication has on customer satisfaction, just 28 precent of water utility customers recall receiving any communications from their utility in the last three months.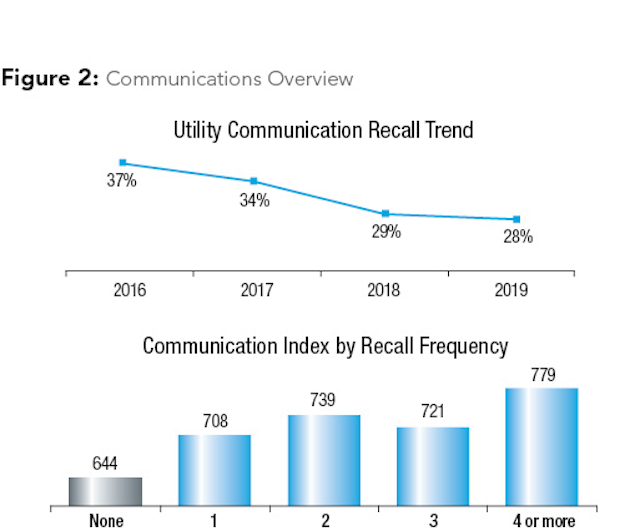 Recall of communications from water utilities is low and continues to decline. In the 2019 study, only 28 percent of all respondents recall a utility communication, significantly down from 37 percent in the 2016 study. Yet, communications are key to increasing satisfaction. When a customer recalls any utility communication, regardless of topic, there is a 64 index-point increase in communications satisfaction.
The Communication Wave
The EPA recently announced the allocation of $2.6 billion in new funding to improve water infrastructure across the country, but that is just the tip of the iceberg. In order to get the type of investment to complete the Herculean task of beefing up the country's water infrastructure, the engagement of utility customers will have to be part of the equation.
Utilities around the country should be encouraged to see that their customers recognize the need for improvement, and will make allowances for that to happen, provided it's handled properly. Keeping the lines of communication open between utilities and customers will be key to getting the community support needed to raise the huge sums required to fix that infrastructure and deal with subsequent service interruptions. It won't be easy, but the districts that are most proactive with their base will reap the benefits of not only happier customers but cleaner, healthier water. WW
About the Author: Andrew Heath is senior director for the Utilities Practice at J.D. Power, where he is responsible for the company's water, natural gas, and electric customer satisfaction studies in the United States and Canada, as well as the firm's Utility Digital Experience Study.