Cloud-Covered: How Web-based Systems Are Helping Utilities Improve Operations
A cloud-based managed service and outsourcing program developed by a utility for utilities leverages experience with customer information systems, automated metering infrastructure and asset management to help meet the evolving needs of customers with virtually no risk or up-front costs.
Mar 1st, 2013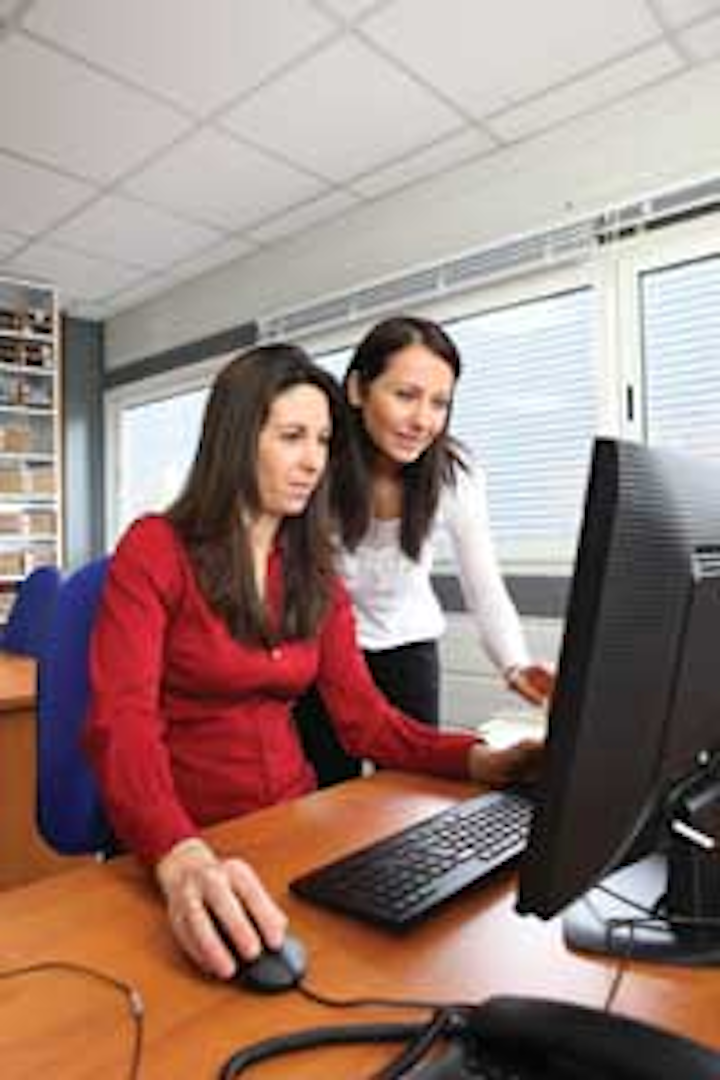 By James Laughlin, WaterWorld Editor
A utility company in Arizona has developed a utility-to-utility managed service and outsourcing program based on its experience with customer information systems, automated metering infrastructure and asset management. The new cloud-based system is designed to help municipal water utilities meet the evolving needs of their customers with virtually no risk or up-front costs.
Global Water started as a private utility in and around Arizona, owning and operating drinking water, wastewater and recycled water utilities. In the mid 2000s it was one of the fastest growing utilities in the country, during some periods adding more than 900 homes per month, said Jason Bethke, President in charge of the company's Fathom™ platform.
"That growth forced us to become super efficient," Bethke said. "We had to do things like advanced metering infrastructure at the very leading edge of the technology."
Then, in 2009, the economy shifted and the company went from being one of the fastest growing utilities to managing customers who were reeling from the financial crisis. The result was Global Water had to rapidly shift from a program of growth-driven revenue to managing an existing - and in some cases shrinking - revenue base. That meant focusing on costs and customer service.
"We had to take a hard look at the utilities and what we found was that we were actually very efficient at those things that we had been doing a long time, like how you use metering data to improve customer service, how you reduce operating expenses, how you 'channel shift' customers. And our utilities were using substantially less water in comparison to our peers.
"We thought it might be interesting to reach out to other utilities and see if they could use some of the technology that we created in our utilities to help achieve some of those same efficiencies," Bethke said.
A team inside Global Water developed the Fathom platform based on the management programs the company used to serve its own customers.
Fathom includes three basic components:
A cloud-based customer information system with all customer data geospatially located.
Advanced metering infrastructure (AMI) geared around hourly read data from customers.
Work orders and asset management.
The program includes hosting and software as a service. It offers some 3,000 standard work orders and documents originally developed for use by Global Water utilities and applicable to most small to midsize utilities.
"We all have fire hydrants constructed of essentially the same components. In theory we can all have the same work order system," Bethke said.
Once the system is installed, one of the first steps is to conduct a geospatial audit of all customers, insuring they are correctly identified and categorized within the information system. The goal of the audit is to find all revenue the city is due, which increases not only revenue but also fairness for customers who are paying for the water they actually use.
"We have found that about half of the non-revenue water in a utility is a function of accuracy issues," Bethke said. "The meter is not in the billing system, the meter is not in the billing system with the right multiplier, the meter is not connected to the right parcel in the database, or it's just not in the database."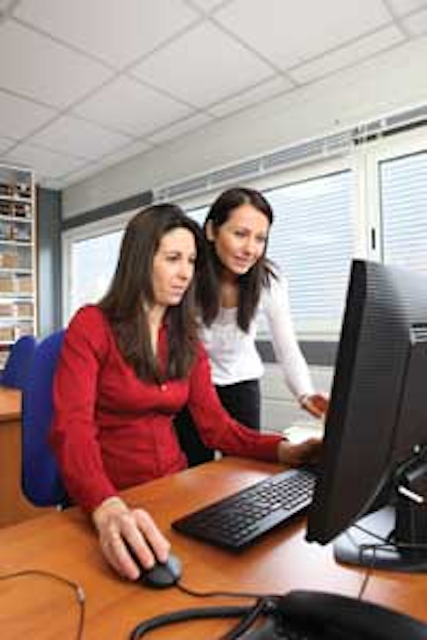 Water utilities across the country are beginning to consider cloud-base software as service programs, driven in part by rapidly evolving technology.
All applications are deployed in the cloud and there is no IT infrastructure to build. Global Water will provide financing and install the required metering infrastructure.
"We take on all the risk for AMI technology and bring our economies of scale to facilitate the right relationship with various manufacturers so that we can guarantee that the system will get a read for the customer, the bills will go out correctly and there isn't any technology risk for the utilities," Bethke said.
Combining asset management, customer information and the AMI system in a cloud-based service gives utility staff "one place to go to get full visibility into the utility," Bethke said. "When you integrate those functions in a real-time environment, you can do some very interesting things."
"For instance, if you have a water main break, you can click on it and figure out where the valves are and which customers are impacted by that outage. You could then use the integrated customer information system data to call all those customers through an automated phone system to let them know the water is going to be out for a few hours."
Cloud-based systems are relatively new to the municipal water industry. Just a few years ago, utility managers were unwilling to release control of their in-house data and rely on a web-based service. That is changing now, partly driven by the economics involved and the evolving expectations of customers in a digital age.
"What frustrated me when we used to deploy traditional customer information systems for our utilities: When you were finished, they were instantly out of date. They took two years to get installed and once you got them running you were behind the curve again," Bethke said.
"We've built a new way of deploying customer information systems. We can do it in 90 days and you get perfect data all tied to tax parcel ID records and geospatially located so that you never have a revenue issue going forward. All your customers are accounted for and you can communicate with them effectively and efficiently to help them manage their budget at home."
For more information on the Global Water Fathom™ system, visit www.gwfathom.com.
More WaterWorld Issue Articles
WaterWorld Articles Archives