New System Integrates Infrastructure Design, Management
Many organizations depend on spatial information but fail to use their data fully because it is stored in a variety of places and managed separately by different departments, including engineering, GIS, Operations and IT.
Nov 1st, 2006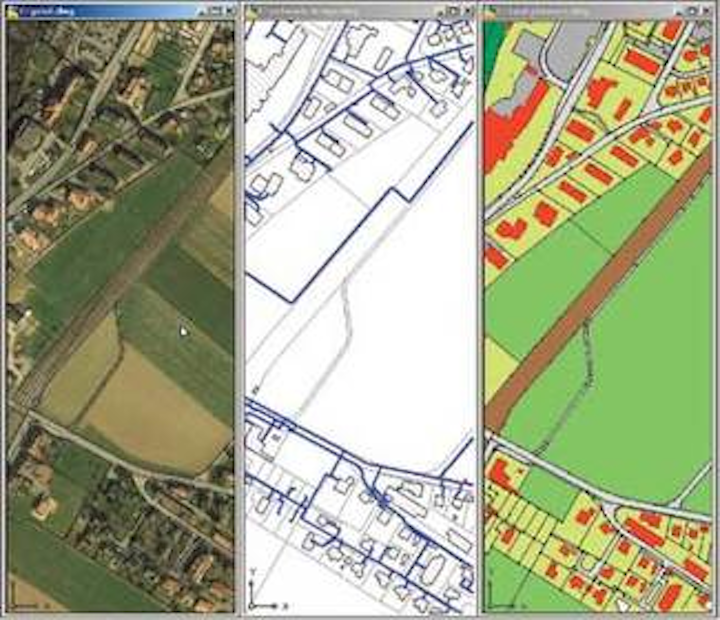 Many organizations depend on spatial information but fail to use their data fully because it is stored in a variety of places and managed separately by different departments, including engineering, GIS, Operations and IT. With each department using, storing and managing data differently, sharing data becomes a tedious process that often yields errors and fails to fully exploit the richness of existing information.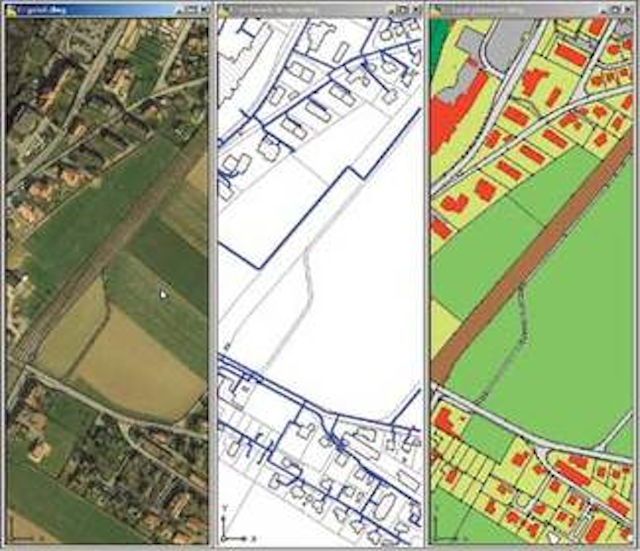 Display models enable different users to view the same data in the way that is most meaningful to them. This functionality is controlled using drawing templates and the Autodesk Map 3D Display Manager, making it easy to set up and use.
Click here to enlarge image
Autodesk's geospatial solutions - including Autodesk MapGuide and Autodesk Map 3D - are designed to act as a bridge between CAD and GIS departments. The latest addition to the company's geospatial platform is Autodesk Topobase, an infrastructure design and management system that allows teams to share spatial information across departments in a simplified format that provides the specific information the individual users need.
Topobase is being offered in a series of standard modules designed with the unique needs of various infrastructure systems in mind. Each module has a detailed data model, workflows and display models, and can be configured to meet specific business needs. The first module being introduced into the United States is specifically designed for Water and Wastewater utilities.
Although new to the United States, the system has been used in Europe at various utilities, including Stadtwerke Augsburg, an independent public utility located in Augsburg, Germany. Prior to Autodesk Topobase, Stadtwerke Augsburg stored its asset data in multiple systems. One system housed all tabular asset information, such as installation dates, cost data, parts information, and unit size. Other systems within the engineering department contained infrastructure design and spatial information. When engineers needed design, location, and tabular asset information, they had to querying the systems and reconcile information. They were also forced to maintain multiple data sets for each asset, which was equally time-consuming.
"Maintaining our asset data sets cost us a great deal of time and made it difficult for us to respond to customers as quickly as we wanted," said Juergen Biedermann, a manager in Stadtwerke Augsburg's central documentation and data processing services department. "We were also concerned about the data quality. With multiple data sets, costly data errors and inconsistencies between systems are inevitable."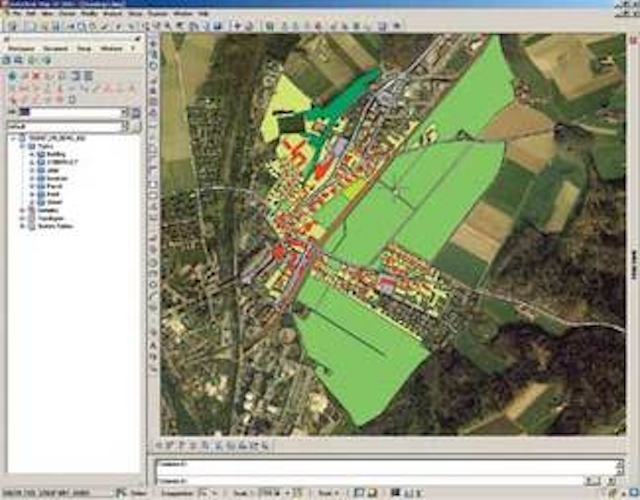 With similar user interfaces, users of AutoCAD and Autodesk Map 3D will find Topobase easy to learn and use. With Topobase, other GIS data formats such as ESRI SHP and ArcSDE can be used for overlays and analysis.
Click here to enlarge image
After evaluating its options, Stadtwerke Augsburg chose to deploy a system built around Autodesk Topobase and Oracle Spatial. Today, the utility stores more than 100,000 objects and 2.3 million attributes along with 6,000 digital land-register maps within Oracle Spatial. Engineering staff access the data through 10 specialized Topobase tools for electric, gas, and water utilities and land management applications.
From planning to design to construction, the utility uses its integrated system to manage all the events that take place in the lifecycle of infrastructure assets. For instance, when the organization needs to replace an aging section of water utility pipe, engineers create construction plans for the project, determine which residents must be notified, and schedule the project. Once field staff replaces the pipe, engineers add relevant as-built information and register the project as complete-all within a single software environment.
"Autodesk Topobase provides a tool and interface for professional users to access all the data within Oracle Spatial," Biedermann said. "They don't need any database expertise. Using Autodesk Map 3D, they work with the data in a classic CAD environment that includes all the geospatial visualization and analysis capabilities they need."
After implementing its integrated system, Stadtwerke Augsburg realized that employees without engineering expertise, such as customer service agents, managers, and field crews, would benefit from ready access to the asset and spatial information. The utility turned to Autodesk MapGuide to make the data available over the Internet on dynamic, intelligent maps.
"Previously, customer service agents needed over 30 minutes to answer asset location-related questions for customers, but now it takes less than a minute," Biedermann said. "With Topobase and Oracle Spatial, we no longer have to maintain multiple data sets, and we have reduced the risk of data entry errors."
The Topobase system has also been used at Industrielle Werke Basel, which delivers electricity, natural gas, drinking water, district heating, and telecommunications services to businesses and residents in Basel, Switzerland, and to 27 communities in four other districts. Each of these services requires an extensive network of infrastructure, such as pipes, transformers, wires, and pumping stations.
IWB uses Autodesk Topobase to manage network data. The software serves as the interface for all spatial and CAD data management processes. For instance, the water module includes workflows that help IWB employees enter complete maintenance schedule information whenever they add new water assets, such as pipes or hydrants. This helps to ensure the quality of the data while streamlining the process for employees.
IWB's Topobase-centered system stores asset data within an Oracle database. IWB makes that stored data available to employees over the company's intranet using Autodesk MapGuide. Employees without CAD or GIS experience select the information they need, and MapGuide displays it on an easy-to-read map. When a contractor needs to find a water connection, IWB customer service agents are able to provide the information almost instantly on maps that blend spatial data with data integrated from IWB's SAP business systems.
"Our people work more independently and effectively because they can find the information they need themselves," said Michael Berteld, IWB Documentation Manager. "We are able to forecast and budget for maintenance more proactively too. For example, our planners can instantly see where older pipes and wires are located and when they should be replaced."
The system has helped IWB save time and money while operating more effectively.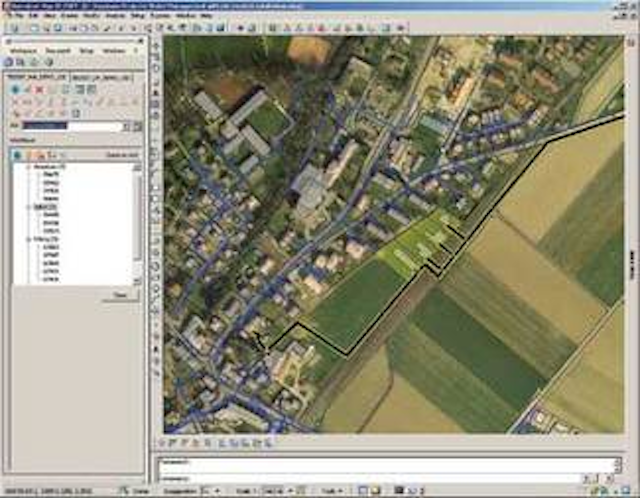 Using Topobase's topology and network analysis capabilities, utilities can streamline operations management.
Click here to enlarge image
"We now maintain our water and gas documentation in half the time and with two-thirds of the resources required before implementing Autodesk Topobase," Berteld said.
For more information on Autodesk Topobase, visit: http://www.autodesk.com/topobase.