Capitalizing on Cash: Effective Financial Planning Strategies Amid Funding Challenges
Funding availability to meet economic and environmental challenges is diminishing given the climb of capital needs and a lack of assistance from traditional sources. It is, therefore, important that water utilities create or implement a resourceful financial tool to help them earn needed revenue to cover growing costs and operate on a self-sustaining basis.
Mar 12th, 2014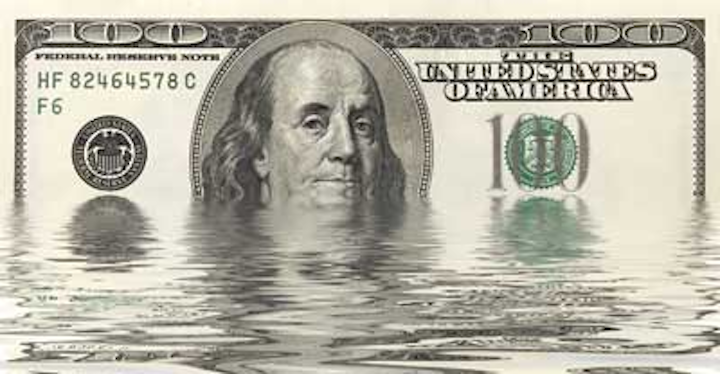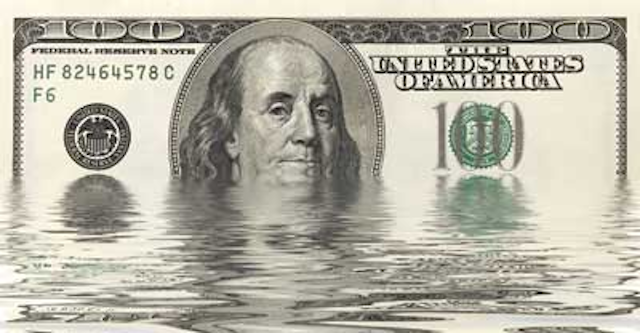 By Art Haddaway, WaterWorld Editor
If there's one thing many water and wastewater utilities have encountered more than ever before, it's an increase in ever-changing economic, societal and environmental challenges and pressures. Facing water scarcity and aging infrastructure challenges and meeting differing customer demands and water quality standards and regulations, facilities are investing vast amounts of money to operate efficiently and deliver valuable service to their communities.
As capital-intensive as the water utility sector is, a growing concern among industry professionals is that the availability of funding to meet these challenges is diminishing given the continual climb of capital needs and a lack of assistance from traditional sources. According to the Water Research Foundation (WRF), these capital demands are predicted to rise until 2040, ultimately increasing annual rates 3 percent or more above inflation.
"Money is tight and funding for everything is very scarce," said Jonathan Cuppett, research manager for WRF. "The water industry is coming out of an economic recession, which slowed revenue growth for many utilities, and a variety of current and future challenges now exist."
In a recent survey of water utility leaders conducted by Black & Veatch, several respondents indicated that they "doubt the sufficiency of their future funding to manage and maintain their systems" and that issues driving costs or investments are among their primary concerns. Further, only 27 percent of respondents said they believe that funding will be sufficient for them during the next five to 10 years.
In light of these issues and the growing need for expanded financial investments, it's paramount that utilities develop a robust and efficient financial plan.
Accordingly, financial experts maintain that a strategic budgetary program, in conjunction with a prescribed business and capital improvement project, helps utilities define their current financial state, propose future funding goals and create a framework to collaborate with governing entities about investment approaches. Likewise, it's important that water and wastewater plants create or implement a resourceful financial tool to help them earn the revenue they need in order to cover increasing costs and operate on a self-sustaining basis.
"A financially-sound utility considers all of its objectives and implements policies and plans to ensure that adequate financial resources exist to meet those objectives," said Cuppett. Adopting strategies that will "ensure long-term financial resiliency but also allow flexibility to adapt to changing economic, social and environmental conditions are critical," he said.
David LaFrance, executive director of the American Water Works Association (AWWA), added, "There are many water utilities that are extremely strong financially, and they tend to be the ones with forward-looking financial and asset management plans. Additionally, the financially-strong utilities are ones that have planned around the changing dynamics of their service area, such as lower consumption, difficult economic times and other factors that impact the financial health of a utility."
One of the most important facets of instituting a successful funding program is having a clear awareness and understanding of what's involved in the process and how to successfully approach necessary accounting, budgeting, debt financing, and cash flow burdens, said LaFrance. As such, it's imperative that utilities develop a workable strategy - often with the help of a qualified financial expert - that equips them with the appropriate planning mechanisms to produce the best financial results.
For many water and wastewater utilities, adopting a reliable financial policy can not only address funding challenges and maximize profits but can also help them better meet customer demands and manage overall operations. As such, a new research project by WRF outlined four steps vital to implementing a successful system in order to achieve these results.
Step 1. Generate a Capital Financing Plan
As part of a capital financing plan, facilities can determine how much money they can borrow as well as what alternative financing options are available. These can include bonds or grants, state revolving funds (SRFs), developer contributions, system development charges, and several others. Although the needs and objectives of each plant vary, every utility can calculate the feasibility of their policy and choose an option that helps them maintain the financial stability of their facility and deliver quality services to their customers and stakeholders. Further, integrating a practicable capital funding plan is "critical to ensuring the short- and long-term financial sustainability of utilities," said Cuppett.
"One of the key messages from these research projects is for utilities to plan ahead and be prepared for unexpected situations that can impact their business model," added Cuppett. "Those utilities that are planning for the future are ultimately providing water at the lowest possible price while also considering affordability options. They are also ensuring the financial stability of the utility and looking at the conservation of the resource, which is long-term water supply."
Step 2. Establish Annual Operating and Capital Revenue Requirements
After determining a capital plan, water and wastewater utilities can estimate their annual capital and operating revenue requirements and costs for these financing alternatives - often for a five-year period (sometimes 10 depending on the plant's condition). Projecting these outlays and identifying the appropriate dividends helps facilities not only safeguard their assets but also address crucial budgetary demands and establish sufficient user charges. Likewise, plants can manage those capital needs in such a way that adds the most stakeholder value and "ensures projected rates are as accurate as possible," said Cuppett.
LaFrance added, "By laying out all capital projects you need to do within that timeframe and knowing when those capital projects come online, you can determine the new operations costs that are incurred in order to operate and maintain both your existing assets and the new capital assets that you're adding to the system." Likewise, Cuppett explained that "if you know what your expenses and revenues are, and if your expenses are greater than your revenues or vice versa, you have to implement some kind of rate structure to recover that revenue."
Step 3. Determine Fees and Charges
When it comes to determining fees and charges, utilities can often base their rate structures on these predetermined revenue requirements as well as their varying customer classes and distribution burdens. As such, a cost-of-service-based approach can be a resourceful tool to ensure that rates are developed equitably while still covering costs appropriately. This regulatory activity of pricing and enacting rates, or ratemaking, seeks to establish the lowest potential costs for consumers while ensuring the monetary stability of water plants (see "Calculating the Costs" in the December issue of WaterWorld). Further, "effectively determining fees and charges can help determine the feasibility of the capital plan," said Cuppett.
Step 4. Assess the Impact on Customers
LaFrance explained that utilities can benefit from "effectively figuring out who is using the water system and allocating those costs back to the people using that system." In this way, they pay for what they use - and the payments are spread over the life of the loan. "This gives you the chance to improve what's called your 'intergenerational equity,' which means creating fairness across multiple generations who will use the asset, as opposed to having current customers pay for the current asset and have future customers benefit without having to pay for it."
Facilities can also assess the impact these programs have on their customers and gauge who and how many are affected. This can help them formulate a capital plan conducive to their customers' needs as well as foster a healthy relationship with ratepayers through clear communication. Further, "assessing impact on customers can help optimize the objectives of various stakeholders," said Cuppett. Around 80 percent of a facility's revenue comes from water rates, and there have been many hikes in these charges over the years. By informing the public of the value of water along with the fundamentals of the financial planning and ratemaking process, customers can gain a better understanding of what's involved and consequently grow more comfortable with backing the proposal.
"Everything comes down to funding and finance in the end. Utilities are public servants. In order to do that and gain the people's trust, you have to be a good steward of your dollars," said Adam Krantz, managing director of government and public affairs at the National Association of Clean Water Agencies (NACWA). "You have to have a clear vision and be able to communicate that vision in real dollars and cents to your ratepayers or else you'll lose that trust."