Hard Work Pays Off: Water, Wastewater Utilities Recognized for Excellence
Oftentimes, the news-making stories in our industry are negative ones: this city was slapped with a huge fine, that city is under a Consent Decree, this one is going bankrupt.
Dec 1st, 2012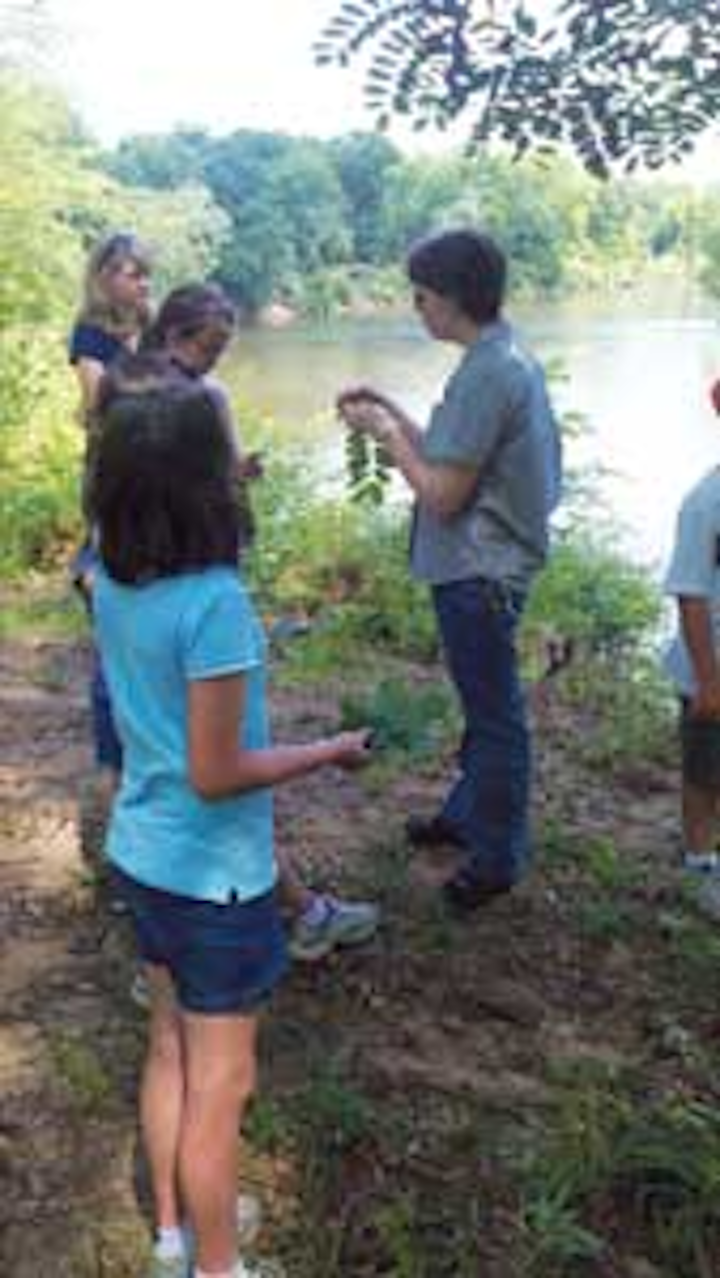 Oftentimes, the news-making stories in our industry are negative ones: this city was slapped with a huge fine, that city is under a Consent Decree, this one is going bankrupt. But for every one of these headline-grabbing misfortunes, there are dozens — if not hundreds — of hardworking water and wastewater utilities doing their jobs quietly and efficiently, without much national fanfare.
That's why it's so important to celebrate our peers' accomplishments when recognition is given like at the recent Association of Metropolitan Water Agencies annual meeting in Portland, OR. At that event, fourteen public drinking water systems received AMWA's Platinum Award for Utility Excellence and four systems garnered Gold Awards for Exceptional Utility Performance.
"Every industry has its best practices," said Pat Mulroy, president of AMWA and general manager of the Las Vegas Valley Water District. "What AMWA hopes to achieve through the gold and ultimately platinum award is to recognize utilities that have implemented all of today's best practices and who are managing their utilities effectively."
AMWA comprises a diverse mix of communities, Mulroy explained, and shining a spotlight on successful programs gives others within the municipal water framework a place to look for help or ideas as they strive to make improvements to their own systems.
"It also helps our employees recognize the good work that they are doing," said Barry Gullet, director of Charlotte-Mecklenburg Utility Department (CMUD), which scooped a Platinum Award this year.
Gullet took his post as director of CMUD in March 2010. "Since that time we have really focused on improving our customer service," he said.
Gullet recalled a period of drought in the community, during which time mandatory water use restrictions were in place and there were changes to rates and rate structure. "So when the drought ended and people were able to resume watering their grass and using their irrigation systems, they kind of got sticker shock with their bills," he said. "It led to a lot of negative publicity related to our billing, our customer service and our metering equipment."
To remedy that and rebuild customer trust, CMUD set about developing a 40-point action plan. "It was a joint effort across not only our utility but our other city departments that help us with billing and our call center," Gullet said.
CMUD serves not only the city of Charlotte but also six other towns and unincorporated areas of the county. "It was very collaborative process that involved meeting with a lot of those stakeholders and coming to agreement on what we were trying to achieve and the progress we were making in doing that," he said.
One aspect of the improvement plan was a rate methodology study involving public input. "We held a series of public meetings in different areas of the county," Gullet explained. "It was useful and gave everybody a chance to be heard."
As a result of the study, CMUD has been able to implement rate structure changes that provide more stable revenue while maintaining affordability and conservation incentives.
CMUD spent about nine months developing its 40-point plan. "But we're continuing to work through it," he said. "It really is an action plan." While some aspects are still in progress, CMUD is seeing some impressive results:
A 45 percent reduction in duplicate staff visits to customer homes after adding new handheld field equipment and upgrades to the billing system
Ninety-seven percent of telephone requests coming in through 'CharMeck 311' are processed within the first call
Payment arrangement and bill adjustment policies have been updated (and procedures enhanced) to prevent service cut-off of accounts with disputed charges until high bill investigations are completed
The start of an ongoing meter audit program to enhance equipment maintenance and inventory control
And in November, CMUD rolled out its new customer web portal to enable its customers to manage accounts and pay bills online directly from the city's website.
And the Winners Are!
2012 AMWA Platinum Awards for Utility Excellence
Water Works Board of the City of Birmingham (Alabama)
Central Arkansas Water
Charlotte-Mecklenburg Utility Department (North Carolina)
Fairfax Water (Virginia)
JEA (Florida)
New York City Department of Environmental Protection
Palm Beach County Water Utilities Department (Florida)
Prince William County Service Authority (Virginia)
Saint Paul Regional Water Services (Minnesota)
City of San Diego Public Utilities Department (California)
"We opened it up to the public last week and we haven't announced it or advertised it or anything yet," he said, "but we already have several hundred customers who have found it and signed up. So we think it's going to be pretty popular."
To ensure the momentum of continuous improvement, CMUD develops a business plan every year that includes key performance indicators. "We routinely report on those and monitor and measure a lot of different aspects of our operation," said Gullet. A lot of those were built around the 10 attributes of effective utility management, which was the criteria for the AMWA award."
When it comes to recognition awards, Gullet said, one of the things that makes it so rewarding is being associated with a group of other utilities of such a high caliber. "I think that makes it special," he said.
"It also helps communicate to the community that we are a top-tier utility and that we are providing good service," he said.
Tony Rojas, executive director of Macon (GA) Water Authority, agreed. "It's been acknowledged by the community," he said. "I get congratulations from folks I see from time to time. It's very positive."
Macon Water Authority has worked hard to become a truly progressive, proactive and community-centered partner with residents and businesses, focusing on improvement in operations, support for economic prosperity, enhancing recreation and quality of life, and promoting sustainability of water resources.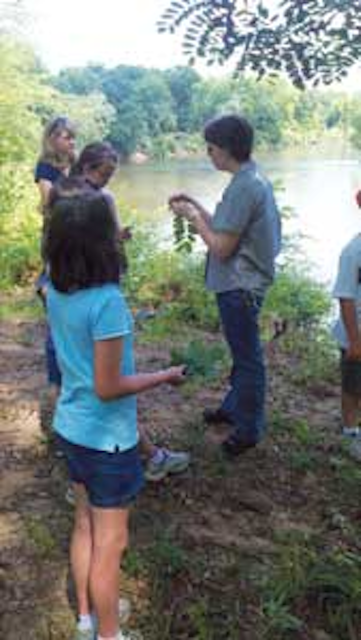 Amerson Park, created on land donated by Macon Water Authority, plays host to educational field trips in the community. Photo: Macon Water Authority.
One of the initiatives Rojas is most excited about is a community park project. Finding that it had some extra land — over 200 acres — it wasn't going to need, the utility donated it to the community. "It's right on the Ocmulgee River which is where our plant was," Rojas explained. "We partner with the Ocmulgee Heritage Trail and they use the park for educational purposes and recreation."
Named in memory of a past chairman, Amerson Park comprises forests, meadows, and wetlands surrounded by a river oxbow. Several high bluffs provide beautiful views of the river and its banks.
"The group NewTown Macon manages the trail," explained Rojas. "They partnered with the museum and hired an arborist. Now they can have educational field trips there at that park."
2012 Gold Awards for Exceptional Utility Performance
Denver Water (Colorado)
Grand Strand Water & Sewer Authority (South Carolina)
Macon Water Authority (Georgia)
Suffolk County Water Authority (New York)
Among the operational improvements Macon has made is a revamping of its customer care and field services departments.
"We knew we had to do something better," said Rojas. Working with a consultant and a team of employees from the different functions in customer service, the utility was able to identify its weaknesses and develop a roadmap to address them.
"We implemented coaching. We added to our technology. And we were able to improve our phone systems," he said.
The utility also implemented a real-time work order system to streamline the communication between customer service and field workers.
"So they could enter a work order in the field," Rojas explained, "and we would know back at the office if a service was terminated or when a service was turned on. It makes it so much easier when you're dealing with a customer to have that accurate information."
Rojas is particularly proud of Macon's asset management initiative. "We started out basic, as basic as you can get," he said. "If we were going to have an asset management system, take care of our assets, figure out replacement costs and extend the life cycle of our equipment, the first question was: What assets do we have?"
With a cross-departmental team of stakeholders and the help of consultants, the utility began inventorying its assets and defining the data it wanted to capture.
"We were going to use that data to populate a CMMS software," Rojas said, "so we wanted it to have the flexibility to populate anything out there."
Ultimately, the project led to a complete redesign of the utility's business processes to ensure a smoother connection between maintenance, field service, and customer care.
Macon's improvement efforts are the product of a decade's worth of work, but slow, steady progress is key to success, Rojas said.
"The changes we've made in our operations took literally years, sometimes three or four years," he said. "I like to call them baby steps." You may know where you want to be but you have to define the steps along the way, he explained. "Focus on one step and get it accomplished. See it and recognize how you've improved upon it, and then add the next layer." Doing that, you can build momentum.
"It's so important to pick a task that you can measure and check off the list," he suggested. "You know that it's accomplished and that you did it well. And then you move on to the next. Then, the next time you take up a program that's going to take three or four years, you know you can be successful with it. It's just going to take time."
Utilities like Macon and CMUD are excellent examples of the men and women working hard to keep the taps running and toilets flushing in their communities. But they know they can't rest on their laurels.
"There's still a lot of opportunity for us to improve," said Rojas, "but I know working together the way we do, we'll continue to improve. And we'll enjoy it."