DISTRIBUTECH PREVIEW INDEX
The Aclara Star Network system is an advanced, robust meter reading solution that delivers comprehensive usage information through a secure, long-range wireless network using licensed radio frequencies.
Jan 1st, 2009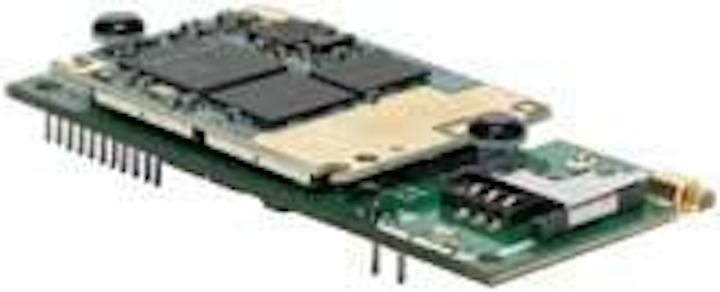 Meter data management
The Aclara Star Network system is an advanced, robust meter reading solution that delivers comprehensive usage information through a secure, long-range wireless network using licensed radio frequencies. The system provides the timely, high-resolution meter reading that enables gas, water, and electric utilities to eliminate on-site visits and estimated reads, reduce theft and loss, implement time-of-use billing, and profit from all of the financial and operational benefits of fixed-network AMI/AMR.
Aclara
Web: www.aclaratech.com
Booth 826
Circle No. 301 on Reader Service Card
Meter reading
The Elster Group is a provider of both automated meter reading (AMR) and advanced metering infrastructure (AMI) systems and solutions for electricity, gas and water. The company has helped customers worldwide adopt and integrate the latest smart metering systems solutions, enabling them to improve revenue cycle services, customer service, delivery reliability and workforce utilization, as well as implement demand response and conservation programs. Elster Water manufactures and distributes high accuracy metering products to the global utility, sub-metering and industrial markets.
Elster Group
Web: www.elster.com
Booth 1800
Circle No. 302 on Reader Service Card
Management software
Available stand-alone or as a pre-integrated suite, Oracle Utilities provides solutions in customer care and billing, work and asset management, mobile workforce management, network management, meter data management, and business intelligence. The utility modules are specifically designed for energy, water and service companies. Oracle Utilities Work and Management (formerly SPL Enterprise Asset & Work Management) gives utilities the power to run at maximum efficiency by providing real-time, enterprise-wide visibility into current operations and future asset investments.
Oracle
Web: www.oracle.com
Booth 1315
Circle No. 303 on Reader Service Card
Communication systems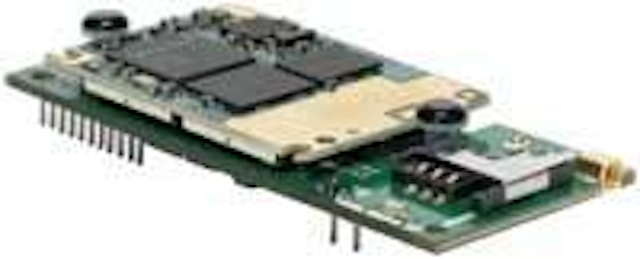 Click here to enlarge image
Multi-Tech® Systems, a data communications technology company, will be showcasing its line of communications equipment for automation and control systems, IT, T&D engineering, power delivery equipment and water utility technology. Featured products will include the company's external communication device servers and its line of embedded Universal Socket Connectivity products allowing for various communications technologies to share a common socket form factor.
Multi-Tech Systems
Web: www.multitech.com.
Booth 1141
Circle No. 304 on Reader Service Card
Utility management system
Backed by over 116 years of experience, Neptune provides utility automation systems that allow customers to migrate from their initial investment to the latest technology in a seamless fashion. With its ARB® Utility Management Systems™, the company guarantees accurate meter reading and provides intelligent data that optimizes the operations of any size utility. The systems continue to evolve with the needs of utilities.
Neptune Technology Group Inc.
Web: www.neptunetg.com
Booth 2011
Circle No. 286 on Reader Service Card
Flow, level monitoring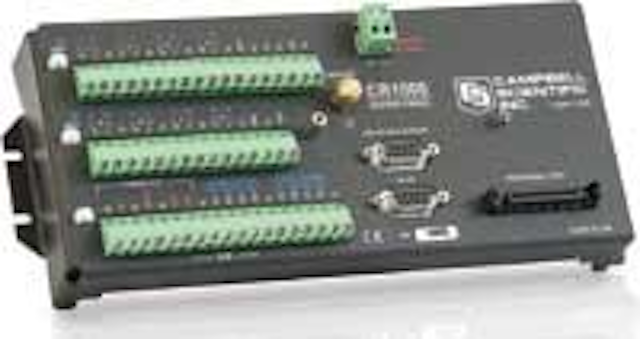 Click here to enlarge image
Campbell Scientific's CR1000 Measurement and Control Datalogger is a research-grade instrument for the municipal water resource professional. It retains the versatility of the earlier loggers with a detachable wiring panel, separate power supply, and optional keyboard display. The logger features increased memory and more measurement channels than previous dataloggers in this series, plus an RS-232 port for communication. The company built it to be compatible with a wide range of sensors and communication devices
Campbell Scientific Inc.
Web: www.campbellsci.com
Booth 2138
Circle No. 287 on Reader Service Card
Cathodic protection connections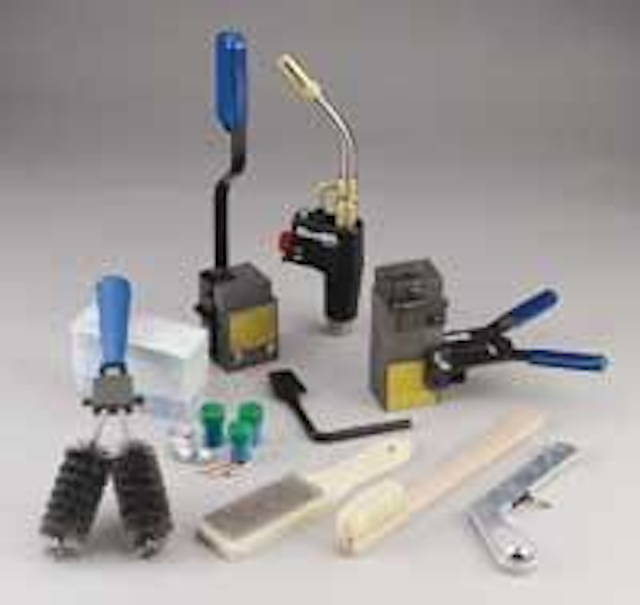 Click here to enlarge image
Cadweld® connections from Erico® provide a method of attaching cathodic protection leads to pipes (steel or cast iron), tanks and structures. The connections weld the conductors and the structure to be protected, helping to ensure no galvanic corrosion occurs at the interface. The process is specifically formulated to provide minimum heat effect on steel, which is especially important on thin-wall, high-stress pipes. The connections have a current-carrying capacity equal to that of the conductor and they offer a permanent, low-resistance connection that will not loosen or corrode.
ERICO®
www.erico.com
Booth 1811
Circle No. 288 on Reader Service Card
Mobile notebook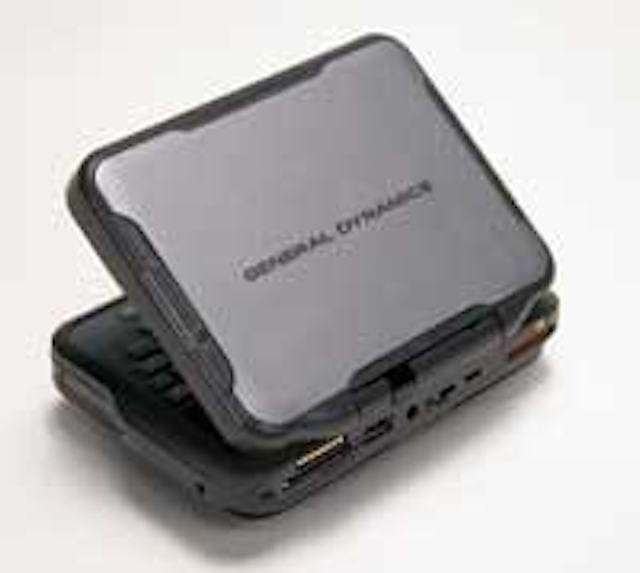 Click here to enlarge image
The General Dynamics Itronix GoBook MR-1 notebook is one of the lightest fully rugged, ultra-mobile notebooks available. Designed for anywhere, anytime mission-critical computing, the computer has an Intel® Core Solo 1.2 GHz processor to give it the power to leverage multi-threaded applications and boost overall speed and performance. It also features improved outdoor viewability with the new patent-pending DynaVue™ technology. The notebook is engineered with a stackable expansion module architecture to integrate additional functionality and offers a variety of wireless capabilities, including GPS.
General Dynamics Itronix Corp.
Web: www.gd-itronix.com
Booth 842
Circle No. 290 on Reader Service Card
Infrastructure management
Intergraph provides infrastructure management and operational support for the electric, gas, water, pipeline and communications industries. Water utilities around the world rely on the company's software to support key aspects of water and wastewater distribution systems, including planning, engineering analysis, designing work orders and managing mapping, asset and maintenance records. The technology improves productivity, streamlines operations, boosts customer service and allows water utilities to make better, smarter use of their assets. For multi-utility organizations, Intergraph can provide a seamless environment for dispatch, mobile workforce management, scheduling and network management across electric, gas, water and wastewater utilities, creating a consolidated operations environment from which control room operators can make faster, more informed decisions.
Intergraph Corp.
Web: www.intergraph.com
Booth 1602
Circle No. 289 on Reader Service Card
Rotating equipment protection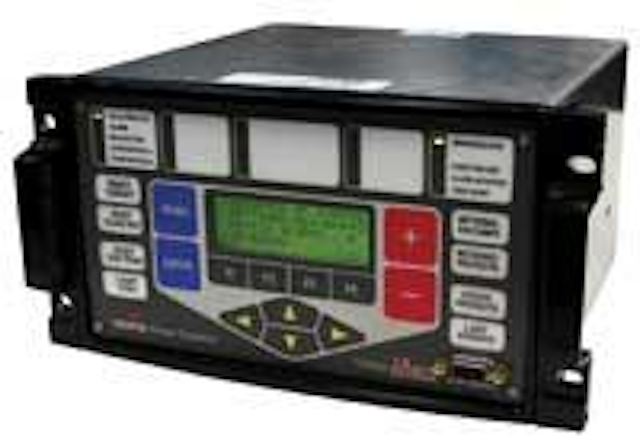 Click here to enlarge image
Utilities can protect high value rotating equipment with the Cooper Power Systems iGR-933 Rotating Equipment Isolation Device (R.E.I.D.) Idea relay. This hardware and software solution can be easily installed and integrated into existing or newer systems. The need to protect rotating equipment (generators, motors, etc.) from unwanted or unauthorized manipulation of existing digital protective devices or systems is considered a significant cyber security issue.
Cooper Power Systems Inc.
Web: www.cooperpower.com
Booth 1214
Circle No. 291 on Reader Service Card
Water conservation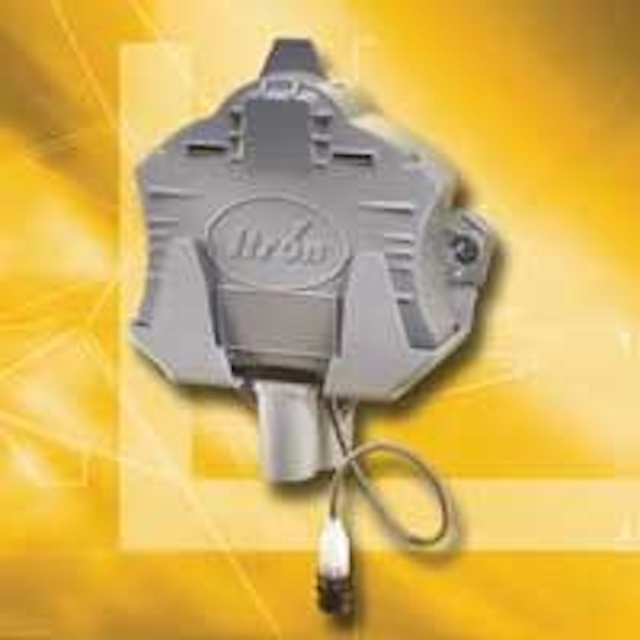 Click here to enlarge image
Water providers are faced with the challenge to reliably deliver water now and into the future. Understanding who is using water, how much and when it's being used is becoming a necessity. An advanced metering solution, Water SaveSource™, from Itron, is a new approach with innovative technologies designed to help providers oversee and manage the delivery and usage of water more effectively and efficiently. The system helps control the flow of water by influencing customer consumption behavior. It also offers daily integrated leak detection capabilities and its meter data management tools improve customer service and operations.
Itron Inc.
Web: www.itron.com
Booth 1014
Circle No. 292 on Reader Service Card
Mobile workforce management
NetMotion Wireless is a software company that enables organizations to maximize the productivity of their mobile workforces. The company's flagship solution, Mobility XE, allows mobile workers to maintain and optimize mobile data connections as they move in and out of wireless coverage areas and roam between networks. Its mobile VPN software resolves today's key mobile deployment challenges including coverage gaps and interruptions; inter-network roaming; performance issues and network security.
NetMotion Wireless
Web: www.nmwco.com
Booth 343
Circle No. 295 on Reader Service Card
Water loss prevention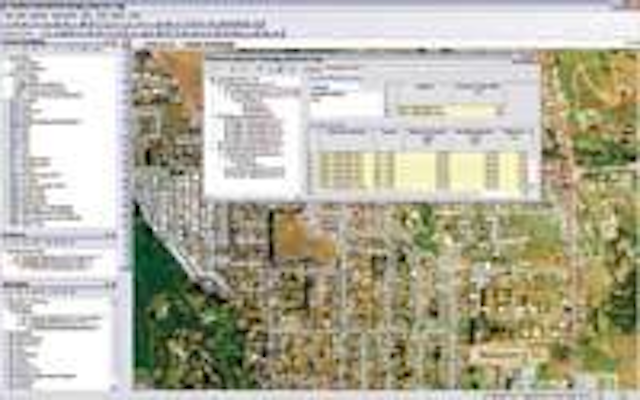 Click here to enlarge image
By using Bentley's integrated water software, engineers will be able to improve customer service, reduce non revenue water, and generate a proactive plan to manage water loss strategically. The company's WaterGEMS can help with active leakage control by detecting detect hard-to-find leaks with Darwin Calibrator's optimization technology and District Metering Area (DMA) management tools. It's HAMMER system can help reduce breakage cause by high pressure transients and design surge protection devices.
Bentley
Web: www.bentley.com
Booth 2400
Circle No. 294 on Reader Service Card
AMR register
Master Meter's 3G® universal AMR register unites current meter infrastructure by integrating an optical encoder, RF transceiver, battery and antenna with powerful ASIC electronics all inside the register's stainless steel body. Its programmable design allows it to perfectly mimic the meter's original register. The register has a ConnectionFree™ design without maintenance, installation or warranty hassles associated with wires. It is a direct replacement of most any original register (AMCO, Badger, Hersey, Neptune, Sensus or Master Meter).
Master Meter
Web: www.mastermeter.com
Booth 2214
Circle No. 293 on Reader Service Card
AMR system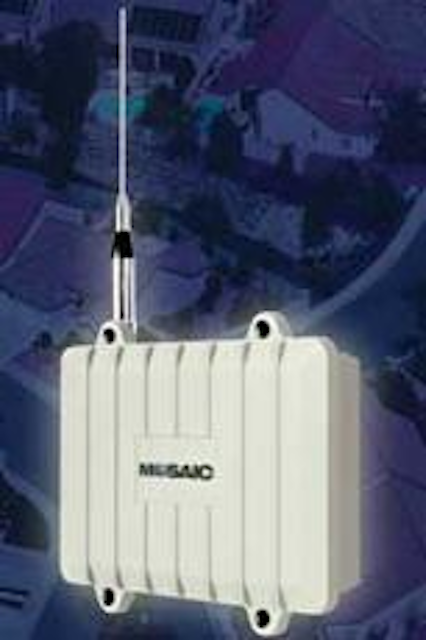 Click here to enlarge image
Datamatic offers Mosaic™, an AMR system supporting a migration path through walk-by, mobile and true mesh network collection methods using the same endpoint, a Mosaic-class Firefly. Although most utilities will move quickly to full mesh network functionality, the system can operate indefinitely using any mixture of collection methods.
Datamatic Ltd.
Web: www.datamatic.com
Booth 2234
Circle No. 298 on Reader Service Card
Meter reading services
Olameter is a supplier of comprehensive outsourced meter reading and field services, and can provide knowledge, experience and technology to fully manage the complete meter reading process from meter to cash. With extensive experience in designing meter reading systems, optimizing meter routes, Smart Meter installs and managing all aspects of field operations, the company has helped clients of all sizes to enhance efficiencies, reduce unsuccessful read percentages, improve data integrity, and increase revenue.
Olameter
Web: www.olameter.com
Booth 2405
Circle No. 296 on Reader Service Card
Asset management
SAP for Utilities helps users create sophisticated asset management programs and improve the balance between reliability and costs by achieving consistent enterprise asset data across programs and creating powerful data models to transport business and operational information and increase process and decision quality. The software can provide comprehensive core asset management functionality to manage network and plant assets.
SAP
Web: www.sap.com/usa
Booth 2116
Circle No. 297 on Reader Service Card
SCADA host software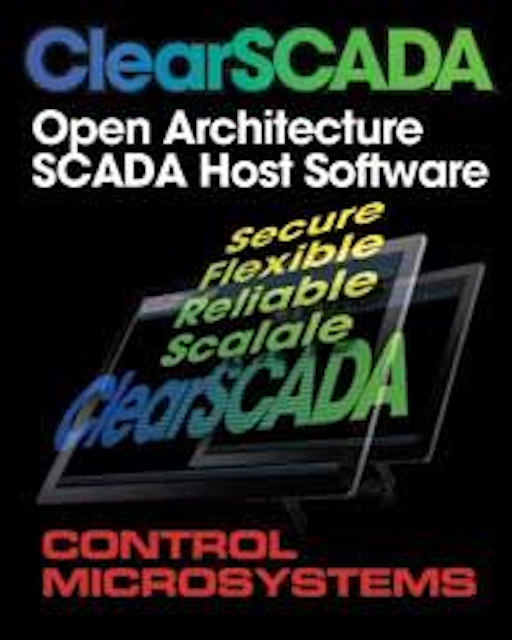 Click here to enlarge image
Control Microsystem's ClearSCADA is a premium SCADA Host Software specifically designed for managing remote controllers and assets typically found in the utilities market. The product architecture is true client-server with the Windows and Web client both Zero Administration Clients (ZAC), allowing remote monitoring and control without need for local database.
Control Microsystems
Web: www.controlmicrosystems.com
Booth 2010
Circle No. 299 on Reader Service Card
Wireless endpoints
EkaNet Water Nodes are battery powered wireless endpoints for encoder-based and pulse-generating water meters. They wirelessly link to a nearby EkaNet Electric Meter Node that is part of a fixed AMI network. Once connected, the system extends two-way communications to the water meter, incorporating water applications into the company's AMI solution.
Eka Systems
Web: www.ekasystems.com Booth 1246
Circle No. 300 on Reader Service Card