Utility Operations, Advanced: The ChoiceConnect™ 100
The growth and interest in sustainable and highly efficient business practices are becoming major drivers in the deployment of meter reading systems.
Aug 1st, 2010
The growth and interest in sustainable and highly efficient business practices are becoming major drivers in the deployment of meter reading systems. Water utilities are looking for improvements in water management, operational efficiency and reductions in fleet use. Itron's ChoiceConnect 100 offers a range of increased efficiency, customer engagement and water management tools.
Consumption Management
Water utilities can effectively manage consumption by collecting hourly meter data with Itron's ChoiceConnect 100 advanced metering solution. With hourly interval meter data, water providers can create customer usage profiles to help identify who is using how much water and when is it being used. The diagram below illustrates the difference between accurate consumption information for one month time periods, and actual demand during hourly periods over a single day.
Interval meter data from the ChoiceConnect 100 helps water providers manage conservation program compliance, and also helps regulate water use programs like odd/even watering programs. It can also support different rate schedules to incentivize customers to use water at specific times of the day–such as irrigating at night, when water loss through evaporation is low.
Operational Efficiencies
ChoiceConnect 100 offers innovative and cost effective capabilities to streamline operations and reduce vehicle traffic, lowering operation and maintenance costs. When utilizing a mobile collection system, utilities are able to coordinate and schedule "in/out" reads, and work orders can be completed by meter readers out collecting regular reads as opposed to rolling trucks for every call. Deployed as a fixed network, ChoiceConnect eliminates the need to roll trucks entirely for normal meter reading. A fixed network's full two-way communications to the meter enables remote collection of off-cycle meter reads for move-in and move-out reads or bill inquiries.
Customer Engagement
ChoiceConnect 100 provides easy access to accurate usage information to transform active engagement and water resource management for customers. This usage data is used with in-home-displays and Web tools to present consumption information, empowering consumers with usage awareness and understanding to make informed decisions about their overall use. Greater awareness helps consumers develop effective water conservation and management behavior, leading to a more efficient demand/supply balance.
System Integrity
In-home leak detection is also enabled by granular meter data to actively reduce water losses. With ChoiceConnect 100's proactive leak detection, water providers will be able to tell if a customer has an in-home leak and can contact the customer regarding leak mitigation. Once detected and stopped, significant water losses,–along with associated pumping and waste treatment costs,–can be reduced. At the same time, high bills and subsequent customer complaints are avoided.
Couple the ChoiceConnect 100 system with the optional Leak Sensor from Itron and water utilities can proactively monitor for system leaks in their distribution system. Detecting and mitigating system leaks can mean real water savings to a utility, along with a reduction in associated pumping and treatment costs. The Leak Sensor's acoustic technology listens for leaks as small as a pinhole and leverages the fixed network collection for daily transmissions of leak data back to the utility. The leak data is analyzed and presented to the utility identifying leak locations for easy and cost-effective repair.
Introducing The ChoiceConnect 100W
The ChoiceConnect 100W water endpoint is the newest addition to Itron's portfolio of advanced water metering devices. The endpoint design supports both water pit and remote installations, and is compatible with encoded and pulse-generating registers from leading meter manufacturers. The 100W utilizes 50 radio channels, selected randomly, and delivers exceptional reading performance with increased radio frequency (RF) output power and an advanced antenna. Key functionality includes two-way communications down to the 100W, as well as time-synchronized interval data reads, and datalogging capabilities. Datalogging enables advanced analysis of consumer water usage and events such as reverse flow detection. The 100W stores 40 days of hourly reads to ensure data integrity. It also enables security monitoring and asset management benefits that reach out into a water provider's distribution system, such as district metering, leak detection and other advanced system controls.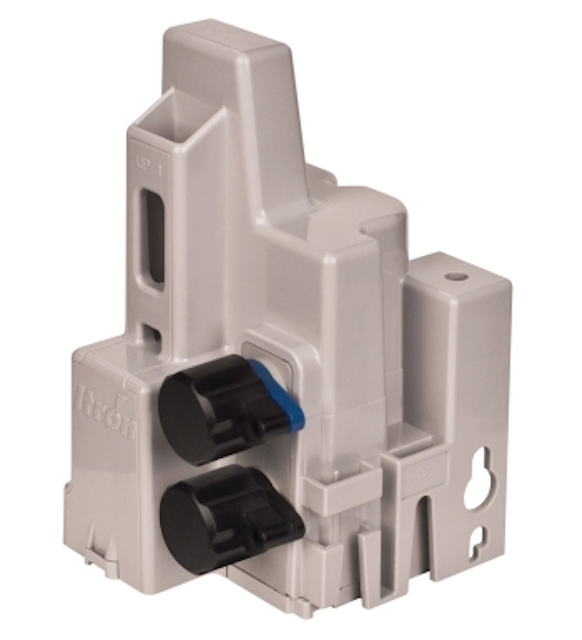 With the ChoiceConnect 100 solution, water providers can transform their operations with greater efficiencies and continue to deliver a reliable supply of water at a reasonable cost. WW
More WaterWorld Current Issue Articles
More WaterWorld Archives Issue Articles