Securing a Municipal Water System with Video Surveillance
The Town of Castle Rock, CO, Utilities Department wanted to improve monitoring of the town's 40 plus water facilities.
Jan 1st, 2010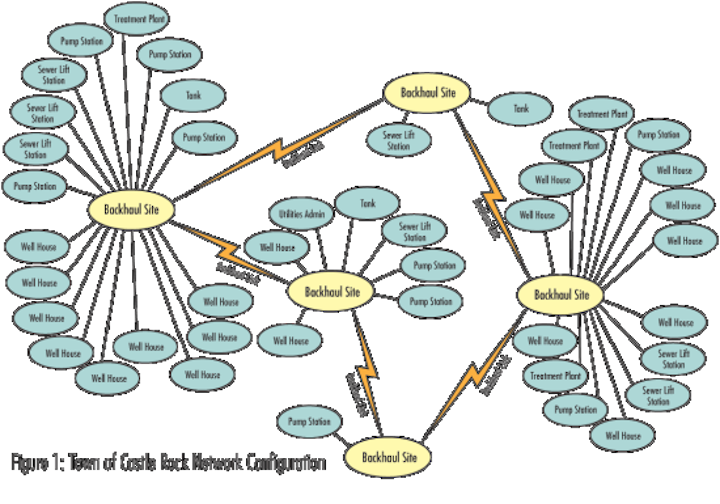 By Gordon Tye
The Town of Castle Rock, CO, Utilities Department wanted to improve monitoring of the town's 40 plus water facilities. To accomplish this, the department has deployed a microwave radio network and video surveillance cameras. As a result, the department now has continuous security monitoring along with a high-speed wireless data infrastructure that can accommodate future high-bandwidth applications.
Network Backbone
Video cameras have been used for surveillance in all kinds of environments. The real unknown in this project was finding the best way to transport video streams from well houses, pump stations, sewer lift stations, reservoirs, and treatment plants back to the department's administration center. It was not practical to use fiber optic or leased telephone lines due to cost and availability issues, so a radio-based network was selected.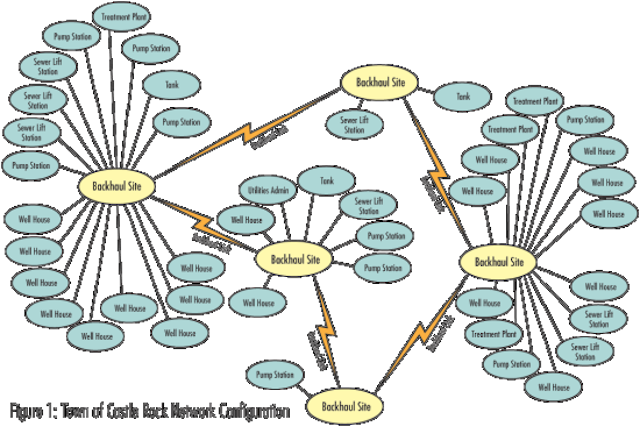 In the spring of 2008, the department contacted Lakewood, Colorado-based KNS Communications, which has designed and built radio networks for utility departments throughout the western United States. KNS designed a radio network that relied on a fault-tolerant, high-performance Ethernet backbone ring with lower-speed "last mile" radio links from each camera location to the ring.
In June 2008, KNS personnel deployed 10 EX-11s microwave radio systems manufactured by Exalt Communications. These links use the licensed 11 GHz frequency to provide interference-free communications with 99.999 percent availability, and they are set up as a fault-tolerant ring, so that if there is a network failure anywhere in the ring, the traffic reverses course and still gets to its destination.
The network carries 100 megabits per second (Mbps), more than enough to handle video streams and other traffic. KNS recommended split-mount radio systems, which have indoor units (IDUs) housed in NEMA-rated enclosures to protect them from the weather, along with weatherproof outdoor units (ODUs) that are directly connected to antennas and connected via coax to the IDUs.
Bringing Cameras Online
With the backbone network in place, the Utilities Department worked with Twin Eagle Consulting of Parker, CO, for assistance in configuring lower-speed radios for the "last mile" link from the camera locations to the microwave network backbone. Twin Eagle's experience with the Mercury 900 radios from General Electric's MDS subsidiary was invaluable.
The department's maintenance personnel were able to deploy the 900 MHz radios on their own. At the same time, department employees installed video cameras.
The process of linking individual assets with 900 MHz radios and cameras has been ongoing since the microwave backbone was completed in mid-2008, and most of the town's water assets are now covered.
Future potential
Although the need for video surveillance was the justification for the wireless network project, this is only the beginning of what the department hopes to do now that the network is in place. The microwave radio systems can support bandwidth increases up to several hundred megabits per second to handle any foreseeable amount of traffic, and the network's reliability will enable applications for key card access management, work order management, asset tracking, inventory management, and mobile productivity. WW
---
About the Author:
Gordon Tye is the Utilities System Control Network Analyst for the Town of Castle Rock Utilities Department.