Company to Showcase Utility Management Software
Water and wastewater utilities are faced with supporting urbanization through system expansion and maintaining aging infrastructure while controlling costs...
Sep 1st, 2007
Water and wastewater utilities are faced with supporting urbanization through system expansion and maintaining aging infrastructure while controlling costs, ensuring quality control and safety, and meeting constituent expectations. To meet these challenges, utilities must maintain an asset inventory; define and complete capital improvements; manage fixed and mobile assets; perform preventative and reactionary maintenance; and provide a high level of customer service.
Many utilities do not have adequate technology systems to bring together all of these required components. They are challenged with delays in financial processing, leaving project managers or engineers in the dark with incomplete expense captures, meaning no one knows the exact cost to build, manage and maintain their utility.
A new software system will be on display at WEFTEC that can help manage these processes. The system, offered by Wennsoft, can help public works directors answer questions on work management, plus planning, grants/finances, maintenance, customer service and more.
Asset Management
Asset awareness is critical to providing a baseline for capital improvement and maintenance programs. Forward thinking utilities develop a complete inventory of fixed and mobile assets including spatial information, description, condition, and financials. This information supports emergency response, operational decisions, capital expenditure programs and an institution's bond rating.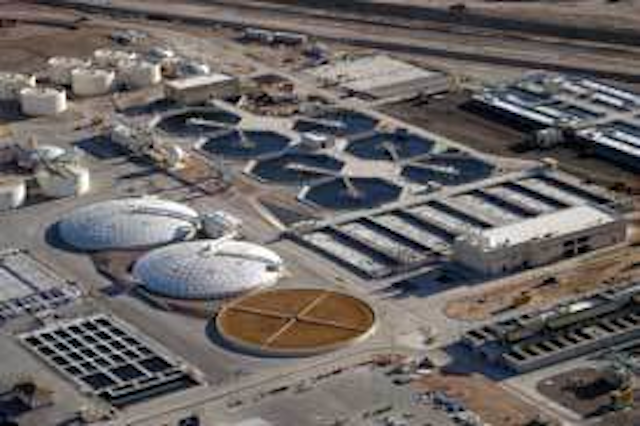 Click here to enlarge image
GIS houses the location of assets, their relationships to each other and, depending on the data model, and descriptive information (e.g., type, size and install date) about each asset. Utilities need freedom to define and manage GIS inventory as they see fit. Tracking an asset's financial information (e.g., value, condition, and depreciation) is critical to its management as well as meeting Government Accounting Standards Board (GASB 34) requirements. As improvements, repairs or replacement work is completed on assets, updates to the spatial, descriptive and financial information must be completed.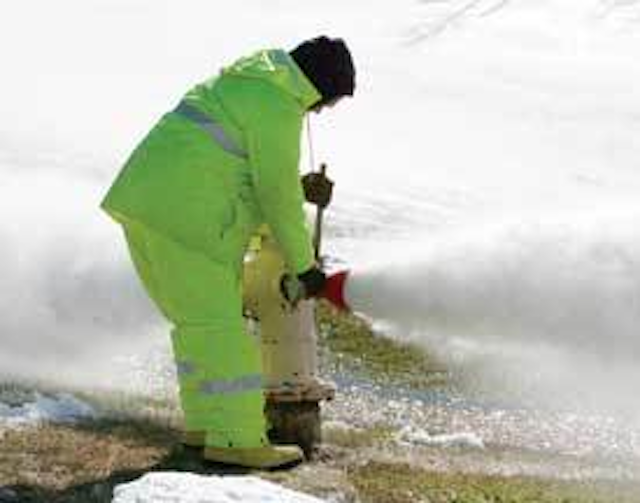 Click here to enlarge image
WennSoft provides an asset agnostic, extensible data model that integrates with ESRI's ArcGIS to ensure GIS can be fully leveraged for mapping, asset analysis and financial data visualization.
Capital Improvement
Utilities also must undergo capital improvement projects. They must budget for projects, contract where necessary and manage the operational and financial aspects of the expenditures. Project managers must balance resource availability and convey status to leadership and constituents.
WennSoft provides the ability to manage all aspects of capital improvements. Project managers can review internal and external expenses for real-time financial status as well as integrate with project management tools. Scheduling and resource balancing tools help eliminate conflicts. Field tools allow for cost tracking, management of inventory and collection of asset data. Reporting tools and dashboards encapsulate progress yet security allows information and tools to be locked down for use by the appropriate users.
Infrastructure Management
Capital projects are large and long term. Utilities must also implement proactive management programs to maintain infrastructure on a day-to-day basis. These programs are predicated on organizations working smarter, not just working harder. A benefit is ensuring compliance with Capacity, Operations, Management and Maintenance (CMOM) and National Pollutant Discharge Elimination System (NPDES) permitting regulations.
Key items for proactive and reactive maintenance include:
Define proactive programs and schedule the work
Track key performance indicators (KPI's) within performance dashboards to measure the value of programs
Balance resources so staff and equipment are not over or underutilized
Gain efficiencies by documenting and tracking workflow as well as capturing information in the field
WennSoft provides tools for all aspects of maintenance. It can perform maintenance against any treatment, distribution or collection asset including mobile assets, and manage workflow and schedules. The system provides dashboards for tracking and robust ad-hoc reporting tools. Its integration with ESRI's ArcGIS provides GIS-centric work order creation and visualization of financial data. Field tools for handhelds and laptops allow staff to easily capture all expenses.
Customer Service
Asset inventory, capital improvements and maintenance programs support customer service but organizations must do more. Customers demand new ways to interact with government institutions including 24/7 access, Web-based services, and knowledgeable field staff.
WennSoft provides tools for Web-based access. Customers and constituents can submit service requests and work orders across the Internet. Field tools enable staff to process work, schedule needed activities, collect signatures and create new work orders. Access to information allows them to answer constituent questions on the spot. Also, integration to Microsoft's CRM gives call center staff a full view of the customer, including past work requested and the ability to submit new requests into WennSoft.