Asset Management Streamlines Water District Operations
Water districts are faced with unique challenges in maintaining infrastructure assets as their regions expand and develop over time.
Apr 1st, 2007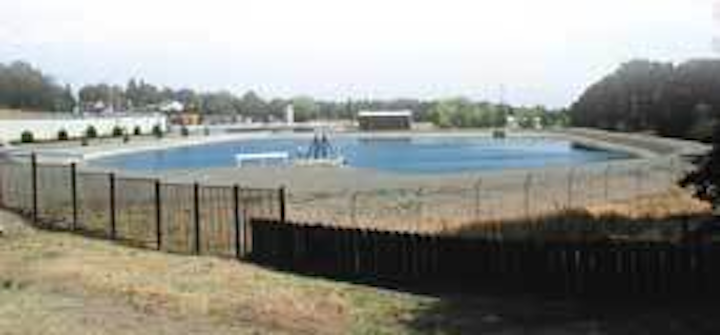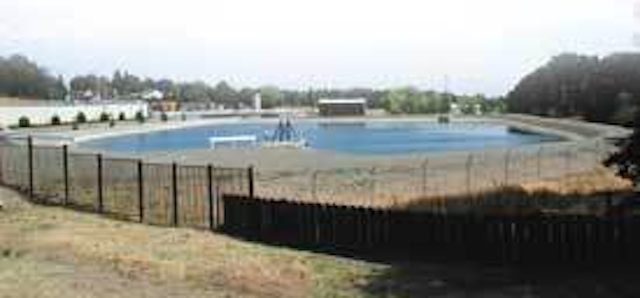 Click here to enlarge image
by Maury Blackman
Water districts are faced with unique challenges in maintaining infrastructure assets as their regions expand and develop over time. Failure to take a proactive approach to upgrading water lines and wells can cause catastrophic problems that can dramatically increase repair costs as well as increase risks to public health and the environment.
In the past, water districts have relied on paper-based systems for tracking and managing their assets. Staff at the Fair Oaks Water District in California's Sacramento County spent much of their time manually writing reports, researching historical information on assets, and filing and storing paperwork.
Although the district prided itself on providing some of the highest quality drinking water in the nation, its paper-based asset management system had become cumbersome and prone to mistakes over five decades of steady growth in the region. A misfiled document could omit valuable information, resulting in poor maintenance and replacement planning, as well as inaccurate reporting.
To address these challenges, the district began to search for a centralized automated asset management system to streamline its processes and integrate information. Specifically, the district was looking for a solution that would allow users to choose and design work orders to meet specific district needs, from tracking water conservation guidelines mandated by the Federal Bureau of Reclamation to managing repairs and safety regulations for vehicles, equipment, and facilities. At the same time, the district wanted a system that would allow users to write full comments about inspection and maintenance results in a centralized database rather than using the limiting set list of abbreviations offered by other asset management applications.
After evaluating approximately a half-dozen asset management systems, Fair Oaks selected a system from Accela Inc. to help perform preventative maintenance and optimize their resources.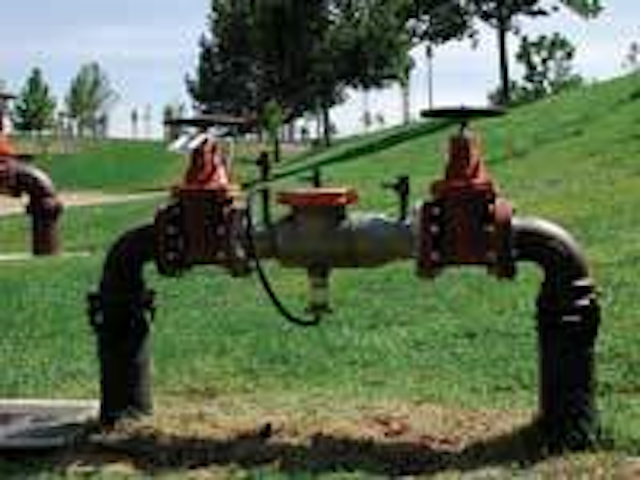 The Fair Oaks system can manage data on physical assets, including hydrants, valves, water mains and backflow devices.
Click here to enlarge image
Designed to help water distribution agencies and departments optimize their assets and resources, Accela's asset management solution automates costing, inventory, maintenance, and inspections. From hydrants and valves, to water mains and backflow devices, there is no limit to the number and type of assets that can be managed with the system. Each asset's condition, value, preventative maintenance schedule, and historical maintenance records can be stored and updated in a central database that is accessible by staff across multiple departments and agencies.
"Accela's software improved our internal business procedures significantly. With an automated system that is accessible to everyone in the agency, we are able to evaluate the status of work in progress out in the field as well as the condition of vehicles and equipment," said Robyn Evans, purchasing agent and system administrator. "Switching to an automated solution has helped our agency operate more efficiently and reliably."
Although the district has not formally documented measurable results, Fair Oaks staff affirms that reporting and researching is considerably faster and more accurate. Reports that used to take approximately an hour or more can now be completed in a matter of minutes.
"When we switched to an automated system, our staff was happy to learn that they did not have to completely change how they worked," Evans said. "The flexibility of the system ensured that we could personalize fields, comments, and reports to meet our specific needs."
Fair Oaks used the Accela asset management system to create approximately 1,800 work orders in its first year, including infrastructure maintenance and upgrades, vehicle and equipment maintenance and repairs, uniform and safety gear assignments, new construction, and water conservation related tasks. The system also helped the agency comply with a federal mandate to place all water customers on a metered system, requiring the installation and hook-up of meters to more than 13,000 service connections.
For more information about the Accela asset management system, visit www.accela.com.
About the Author:
Maury Blackman is Senior Vice President of Business Development and Marketing of Accela Inc. Accela provides Web-based enterprise software solutions that automate land, permit, and asset management processes for local, state, and federal government agencies of all sizes.