Software Offers Solution for Asset Data Management
Aging infrastructure, the need for Sewer System Evaluation Studies, and concerns about CMOM and GASB 34 are all driving an increased interest in managing asset data.
Jan 1st, 2007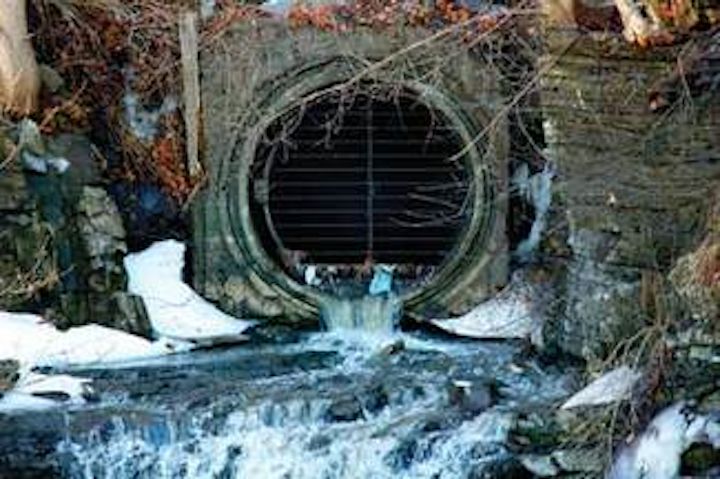 Aging infrastructure, the need for Sewer System Evaluation Studies, and concerns about CMOM and GASB 34 are all driving an increased interest in managing asset data.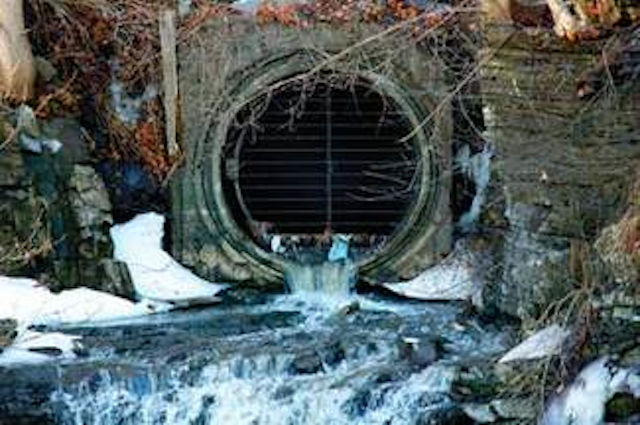 Sewer System Evaluation Surveys involve analyzing enormous amounts of data with complex relationships. The InfoNet management system simplifies that process.
Click here to enlarge image
Wallingford Software's InfoNet is an asset data management solution designed for water and wastewater networks. The system allows users to integrate, validate, clean, control, store and analyze data from diverse sources, including spreadsheets, pipe and manhole surveys, GIS databases and CCTV videos.
Managing asset data helps water utilities undertake the assessments they need to comply with the CMOM framework. CMOM (Capacity, Management, Operations, and Maintenance) is a flexible, dynamic set of regulations designed to ensure assets are managed proactively to prevent costly, environmentally damaging failures. Accurate data is vital to the success of CMOM programs. Compliance can often involve streamlining data collection and consolidating disparate data sets.
An Infrastructure Information Management System such as InfoNet provides for simplified interpretation and analysis of information, which leads to an information-based approach to setting priorities for activities and investments. The software system aids this process by removing the need for multiple systems and data formats, complex data flows and analysis procedures.
It has been designed to consolidate disparate data formats into a single database, and provides validation and analysis tools that are designed to extract meaning from the large amounts of cleaned and auditable information. It is also used in the decision process to aid the planning and prioritization of maintenance operations.
The system acts as a "command center", pulling in data from CMMS, GIS, hydraulic models, field surveys, asset management and survey systems and databases.
In addition, InfoNet can manage multiple surveys and associates each with the relevant assets, promoting historic analysis and enabling asset managers to understand and report on the deterioration of the system over time. It also promotes sustainability of the data, and re-use for subsequent network analysis.
A good example of the benefits can be seen in the implementation of a Sewer System Evaluation Survey (SSES), a component of the System Evaluation CAPacity (SECAP) program recommended in CMOM - the overall SECAP identifies, characterizes and addresses hydraulic deficiencies in a wastewater collection system.
SSES projects involve analyzing enormous amounts of data with complex relationships. Often utilities are overwhelmed by the task of managing the data, and what starts out as an engineering analysis study quickly turns into a data management and database design project with spiraling costs.
The Wallingford Software solution is tailor-made for SSES projects. It has a scaleable data model and database, supporting multiple concurrent users who have different responsibilities, and provides flexibility in defining workflow processes.
This single off-the-shelf software solution controls an auditable, version controlled, scaleable database supported by visualization and analysis toolsets designed specifically for water and wastewater asset managers, engineers and planners.
An Infrastructure Information Management System is also a valuable aid to cities that have to raise capital improvements plan (CIP) funding to meet Consent Order requirements - the logical route for obtaining such funds is the bond market, but investors require substantial guarantees that any risk is being well managed.
InfoNet enable cities to accurately value assets as required under GASB 34, (from the Governmental Accounting Standards Board) which establishes new financial reporting rules for state and local governments.
Under this Statement, cities will be required to audit and cost all their assets, including the sanitary sewers and water systems. One element of this is depreciation, which involves an extensive inventory of items, including their costs and the dates when they were created or purchased.
A method called the 'modified approach' was created to account for long-lived assets that require ongoing maintenance, such as underground pipe networks, roads and bridges, where simple depreciation models may prove inaccurate.
As an Enterprise Management System for water and wastewater, InfoNet enables asset stakeholders to not only manage their asset inventory in a situation where the status is ever-changing, but also to better evaluate condition, performance and risk in order to assess the need for maintenance work.
The data collation and historic analysis capabilities mean the solution is well suited to supporting regular assessment of the condition of assets over time, providing a uniform foundation for decision-making.
The ability to provide detailed, ongoing analysis of both the current and historical condition and changes over time also leads to better understanding of performance issues, and therefore more targeted operations and maintenance and capital spending.
For more information about Wallingford's InfoNet system, visit www.wallingfordsoftware