WMWD selects Sedaru smart water software to improve overall operations
IDModeling has deployed its flagship smart water enterprise software, Sedaru, for Western Municipal Water District of Riverside County, California.
Nov 13th, 2015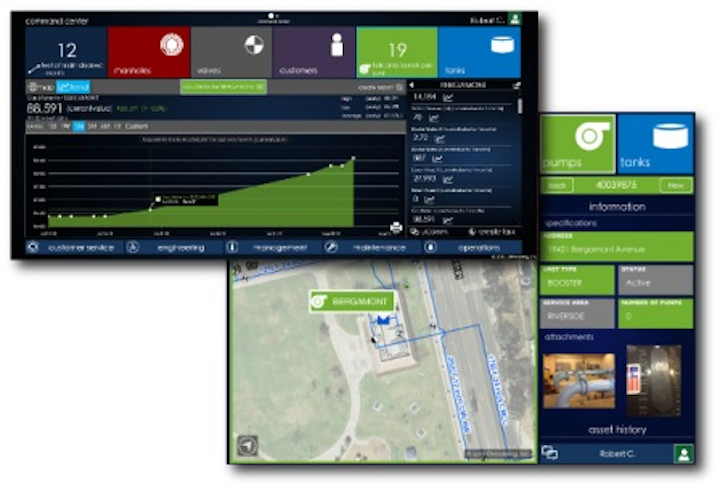 ARCADIA, CA, Nov. 13, 2015 -- IDModeling Inc., a global provider of smart water network software and services, has deployed its flagship smart water enterprise software, Sedaru, for Western Municipal Water District (WMWD) of Riverside County, California.
The industry's real-time analytics platform to connect organizational data, systems and users across the water/wastewater enterprise, Sedaru creates and distributes hydraulic, asset and operational intelligence so utilities can anticipate operations, understand impacts and solve problems for outage, energy, quality, water resource, and asset management initiatives.
WMWD has selected Sedaru across its water, sewer and recycled water systems, unifying people and data across disparate infrastructure and information systems. The District will use the technology to connect, automate and enable field crew field data collection, while expanding its access to Hansen/Infor asset management system data.
Accordingly, WMWD will now be able to track, trend, monitor, and report on critical institutional knowledge in real-time, within Sedaru's turnkey, integrated operating platform for maintenance and operational decision support. Further, it will benefit from streamlined asset management, improved communication, real-time incident response & tracking, and optimization strategies through integrated operational & situational awareness.
See also:
"CA city deploys smart water software for improved decision support, capital planning"
"Santa Clara Valley Water District to improve system management with smart water software"

About IDModeling, Inc.
Sedaru is a smart water enterprise software and provider of predictive analytics content for the smart water industry. It propels the Internet of Things to prepare water/wastewater utilities for their mission critical tasks and to take control of what happens next. Sedaru saves failing infrastructure, reduces water loss and energy costs, enables compliance, and powers informed decisions across the utility enterprise. For more information, visit www.sedaru.com.
###