Yarra Valley Water streamlines application process for developers
The EasyDevelop software uses geospatial technology to meet the needs of land and property developers in Melbourne, Australia.
Jun 1st, 2006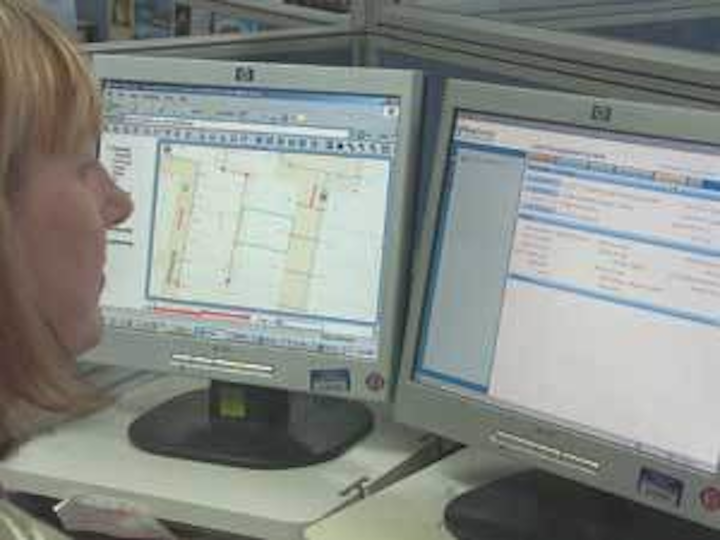 The EasyDevelop software uses geospatial technology to meet the needs of land and property developers in Melbourne, Australia.
Yarra Valley Water, one of the largest water utilities in Melbourne, Australia, developed a new software application, EasyDevelop, to meet the needs of property developers during a period of expansion and strong demand for new services. The software streamlines the application process for land and property developers. It allows developers to submit a single application seeking utility approval for the development as a whole - not in staggered stages -and provides them with consistent and comprehensive information.
Yarra Valley Water services 1.6 million people over 4,000 square kilometers in the city's east and its rapidly expanding northern growth corridor. Increased population growth in the utility's service area is creating significant demand for new service allotments. Between 2003 and 2005, approximately 28,280 new allotments were released within this area and the Victorian state government forecasts that Metropolitan Melbourne will need to accommodate an extra 1,000,000 people and provide an additional 620,000 dwellings by 2030. In addition, demand for property sold in the form of "house and land packages" where developers sell a land allotment and the house that is to be built on it as a complete package, is further increasing the number of service and construction approval requests.
Previously, land would be subdivided first and then sold ready for the next phase of development. However, the growth in house and land packages has forced a shift to land subdivision and building processes occurring simultaneously. Hence, applications for approvals for subdivisions and building-related connections on a single land allotment, for example, permission to connect water and sewerage services into Yarra Valley Water's infrastructure, are now occurring simultaneously.
This convergence in the market place demanded a new servicing solution to meet the needs of its growing customer segment - the land and property developers.
"As the elements of the subdivision and construction processes merged, it became obvious that requiring property developers to lodge applications at various stages of their project was inefficient," says Simon Soon, Chief Information Officer, Yarra Valley Water. "Yarra Valley Water is determined to meet customers' needs and expectations, so we needed to proactively assist property developers by streamlining the process."
Yarra Valley Water responded to this challenge by developing the new software application, EasyDevelop, specifically to meet the growing needs of property developers. The utility uses Tibco's Staffware software with the award-winning EasyAccess application to manage the application process for plumbers, and its PropertyFlow application to assist property transactions for solicitors. EasyAccess was developed in house by Yarra Valley Water and is included in a time capsule at the Smithsonian Institute in Washington, D.C.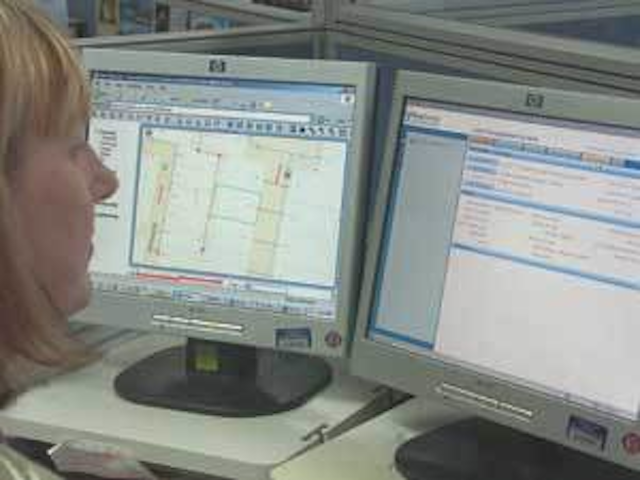 EasyDevelop incorporates the award-winning EasyAccess application developed in house by Yarra Valley Water and uses geospatial technology.
Click here to enlarge image
EasyDevelop is a web-based application that integrates with the company's geographic information systems (GIS), or mapping system, to help manage Yarra Valley Water's property development process. Importantly, it allows property developers to submit a single application seeking the utility's approval, thereby streamline the process. Developers can also access and download asset information related to their development area online and will be able to view the progress of their case online in the near future.
EasyDevelop improves customer service for property developers by meeting the following business needs:
• providing access to a single database and system for staff and customers;
• automating process flows and creating seamless workflows between Yarra Valley Water's divisions and its key suppliers;
• giving customers the flexibility to view the asset information over the Internet;
• and in future customers will be able to track their application over the Internet.
The utility contracted Intergraph Corporation, a global provider of spatial information management software, to build the program's GIS, as well as the interface software that allows the EasyDevelop and EasyAccess applications to seamlessly integrate into the GIS at the required point in the workflow. Interfacing of Tibco's Staffware software and Integraph's GeoMedia geospatial software into a fully integrated workflow is a world first.
The GIS contains data in layers that automatically identify whether the development is located in areas that require specific servicing advice. It assesses whether the development could potentially have low water pressure or is located in the catchment of a local sewage treatment plant that has limited additional capacity. If special servicing advice is required, the application is automatically routed to the servicing teams who can provide this specialized input.
An early warning system automatically alerts prospective purchasers of potential development sites of servicing constraints, such as combined drains and low-pressure areas. It includes this information in the response Yarra Valley Water provides to its customers.
Yarra Valley Water staff can quickly access the GIS and see an overview and real-time status of development properties (which are visually marked and color coded on the map) and access any linked documentation, plans and property characteristics. When considering applications, they can also view adjacent properties and the surrounding area, and instantly identify combined services and connection conditions.
The automated workflows capture organizational rules and knowledge to reduce the reliance on individual staff knowledge, resulting in consistency of advice provided to developers and improved customer service.
After two years in development and a three-phase rollout, the EasyDevelop technology went "live" in November 2004 and is still evolving today. Further developments are expected to include offering service conditions for recycled water and giving users the ability to track their applications over the Internet.
Author's Note:
Paige-Elise Reade is a media consultant for Yarra Valley Water and is based in Melbourne, Australia. For further information, visit www.yvw.com.au and www.intergraph.com